The Loop
The internet had a field day with Tom Brady's magical Met Gala outfit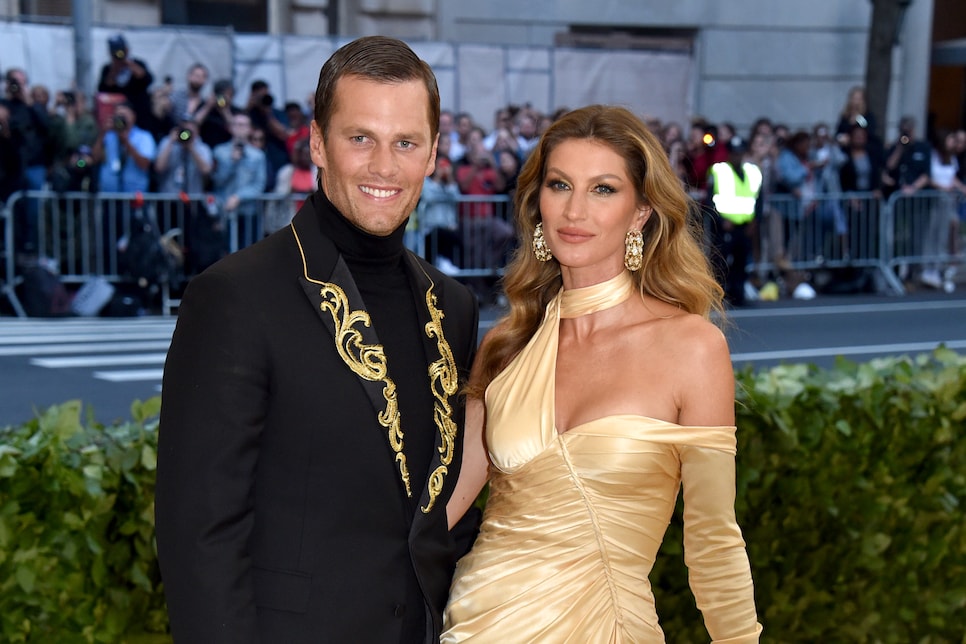 On Monday night, a carefully curated selection of the world's most beautiful bipeds gathered on Manhattan's Upper East Side to show off how much expendable income they have to spend on cufflinks while simultaneously raising a couple of bucks for the Metropolitan Museum of Art. As you've maybe already guessed, it was the 2018 Met Gala—AKA "fashion's night out"—and this morning the internet is pouring over glittery red carpet glamour shots of [insert very popular, probably terrible person here], trying to figure out who it wore it best and, more interestingly, who didn't.
Oddly enough, that brings us to Tom Brady—all-American quarterback, traveling rabbit top hat salesman, and conqueror of Brazilian bikini models—who grabbed every Instagram feed in sports by the throat last night when he showed up dressed like The Man With the Golden Gun undercover as Wayne Newton performing lounge jazz covers of Metallica's Black Album. Embracing the evening's theme, "Heavenly Bodies: Fashion and the Catholic Imagination", with open arms and a hearty AMEN, Hogwarts' new Defense Against the Dark Arts professor became an instant, gold-encrusted meme for the ages. If you're just getting caught up, however, don't stress—Twitter more than has you covered:
If you made it this far, congratulations. Now everything you touch will turn to gold. This blessing is a curse and has been bestowed upon you by the High Wizard Tom Brady. Good luck taking a leak, peasant.