The Loop
The Augusta Green Jackets—single-A affiliate of the San Francisco Giants—have changed their name to the Augusta Pimento Cheese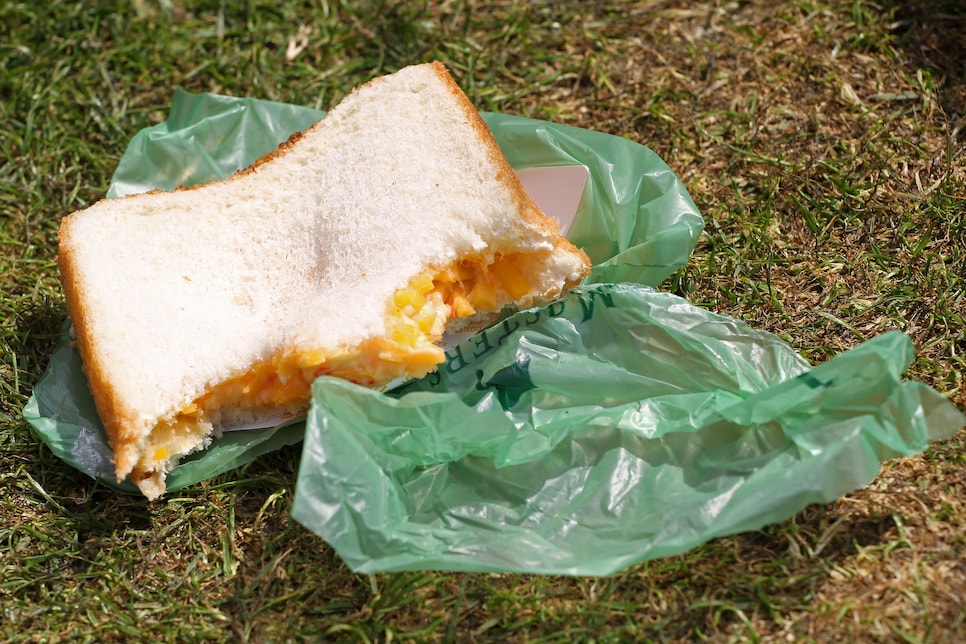 You learn something new every day, even if you're trying not to. Take today for instance. An ordinary Thursday on earth. Cruising Twitter, watching the world tear itself asunder. Etc. etc. You know how it goes. And then suddenly, bang, out of nowhere, you discover that not only is there a minor-league baseball team called the Augusta Green Jackets and that they're single-A affiliate of the San Francisco Giants, but that they are also, in honor of National Cheese Day (also today, another new learning!), changing their name to the Augusta Pimento Cheese. Knowledge is power, folks.
So obviously everybody is a bit bored. There's no baseball, at least for the time being. The Masters aren't until November (commence gentle weeping). So we're all doing what we can to keep ourselves occupied, and sometimes that means changing your name to Augusta National's raison d'etre and posting cheese-related content on social media for a few days. It probably goes without saying, but we here at the Golf Digest's potty-mouthed sports outlet certainly approve. Plus, like we already covered, you might learn something about cheese and learning is cool!
Unfortunately there's no word yet on whether we'll get to see the Augusta Pimento Cheese—or their brothers in dairy arms, the Brooklyn Cyclones Slices—on the diamond this season. The MLB may be the betting favorite to be the next big league back, but many expect the MiLB season to be cancelled outright. After that, the future of baseball's feeder league's is murky at best. Lactose intolerant or no, here's hoping we get to see the fightin' Pimento Cheeses take the field at least once before all that happens.