News
The 7 tour pros who have the most on the line at the BMW Championship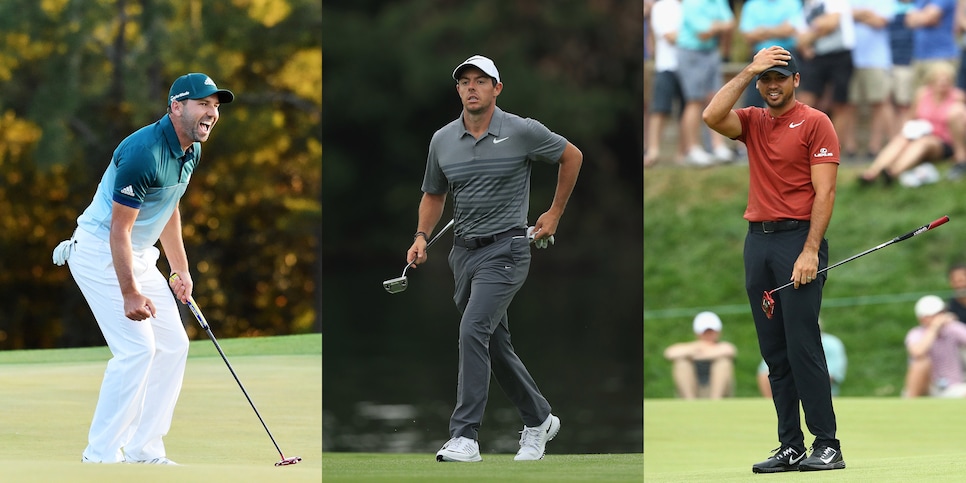 So, where were we? Ah yes, the FedEx Cup Playoffs.
After a week off, the march to the Tour Championship begins again at the BMW Championship, where the process of cutting the original 125 golfers down to the final 30 endures its biggest slice. Seventy players will tee it up at Conway Farms outside of Chicago this week, each playing with different goals in mind in this no-cut tournament. Forty are simply trying to find a way to keep this from being their final 72 holes of the 2016-'17 season. Among those are several marquee players, including the defending FedEx Cup champion, Rory McIlroy.
Others have more than survival in mind but rather are jockeying for position to claim this year's Cup or to lock up other end-of-the-year honors. Get inside the top 30, and you earn a spot into all four majors in 2018. (How's that for incentive?) Get inside the top five, and you control your own destiny next week at East Lake and the Tour Championship in your quest to win the FedEx Cup title and tis accompanying $10 million bonus.
To these ends, we've identified the seven tour pros, listed alphabetically, who are playing with the most on the line at this week's event, identifying their motivations and what's at stake when play resumes on Thursday.
Wesley Bryan
FedEx Cup points list ranking: 37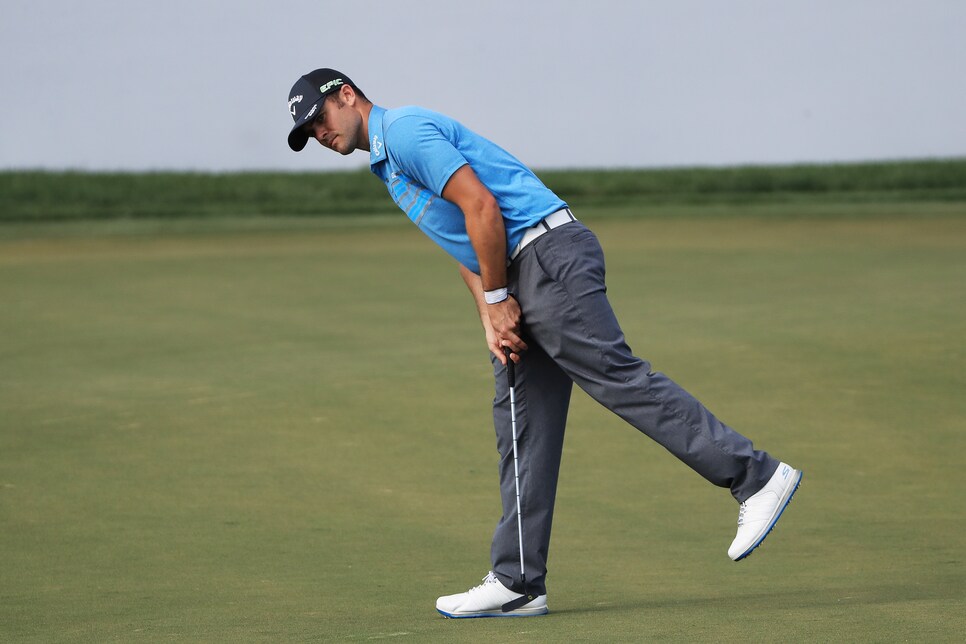 Bryan's year was made when he won the RBC Heritage in April, but it would become extra special if he could also claim Rookie of the Year honors. None of the 29 rookies on tour are inside the top 30 on the FedEx Cup rankings, with Mackenzie Hughes (31) and Xander Schauffele (32) both slightly ahead of Bryan. But while all three have a victory to their credit, the former trick-shot artist has the most top-10 finishes (five). If he could pull ahead of his rookie rivals and sneak into a start at East Lake, the award is as good as his.
Jason Day
FedEx Cup points list ranking: 28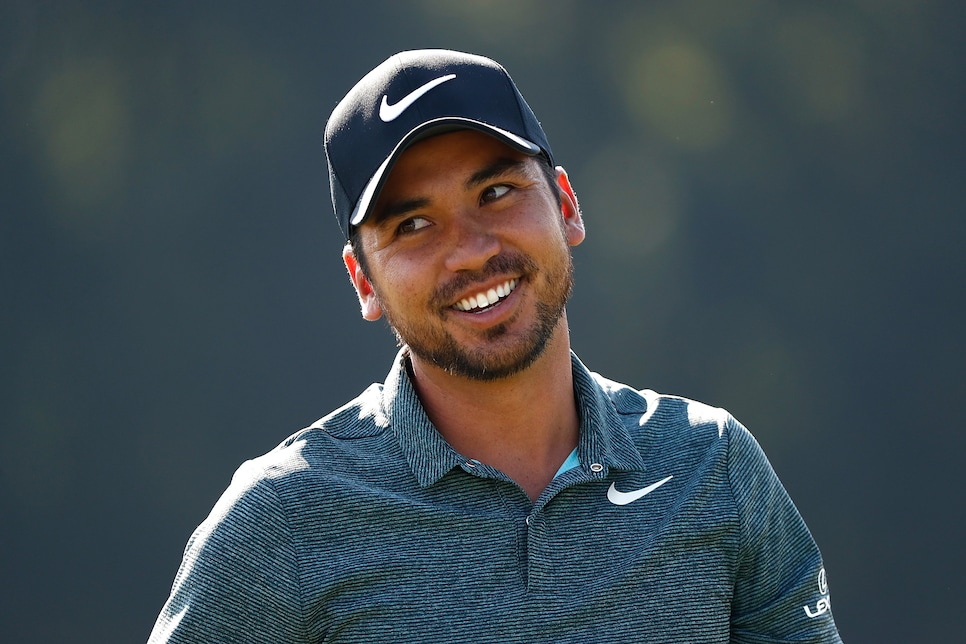 Sam Greenwood/Getty Images
Day is in the midst of salvaging his 2017 season with a T-9 finish at the PGA Championship and a T-6 at The Northern Trust, pushing him inside the top 30 on the FedEx Cup points list for the first time all year. A T-25 showing at the Dell Technologies Championship moved him up to 28th. If Day can make the cut at Conway Farms, he'll have wrapped up a spot in the Tour Championship for the seventh time in eight years.
Rickie Fowler
FedEx Cup points list ranking: 6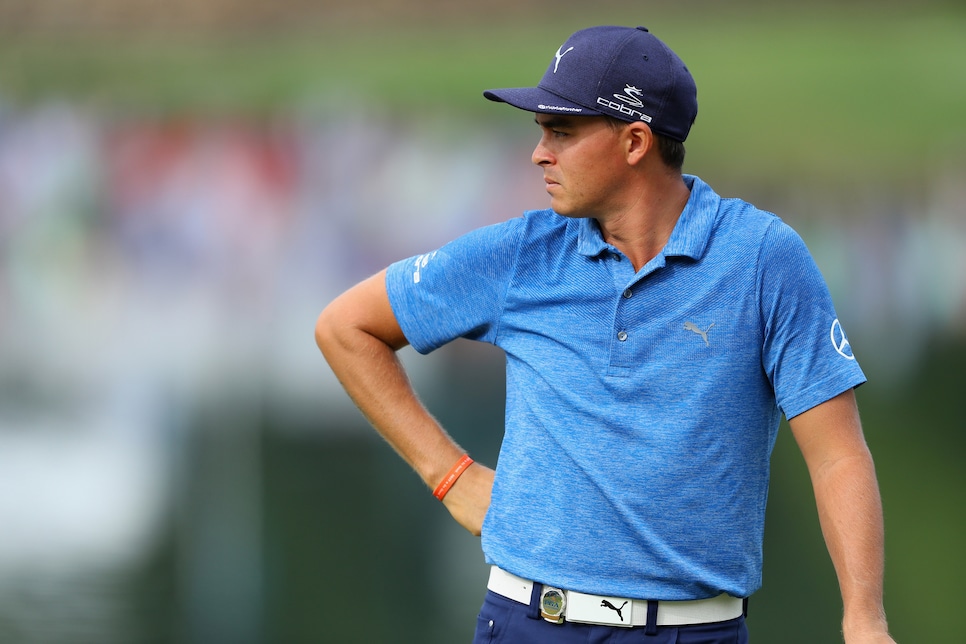 Warren Little/Getty Images
Of course, Fowler has nothing to worry about when it comes to qualifying for the Tour Championship. However, he is one of the ones trying to elbow his way into the top five of the points list after BMW so that he can control his own fate when he gets to East Lake. While Fowler went another summer without claiming his first major victory (and close pals Jordan Spieth and Justin Thomas each grabbed one), the FedEx Cup title would be a reasonable substitute.
Sergio Garcia
FedEx Cup points list ranking: 34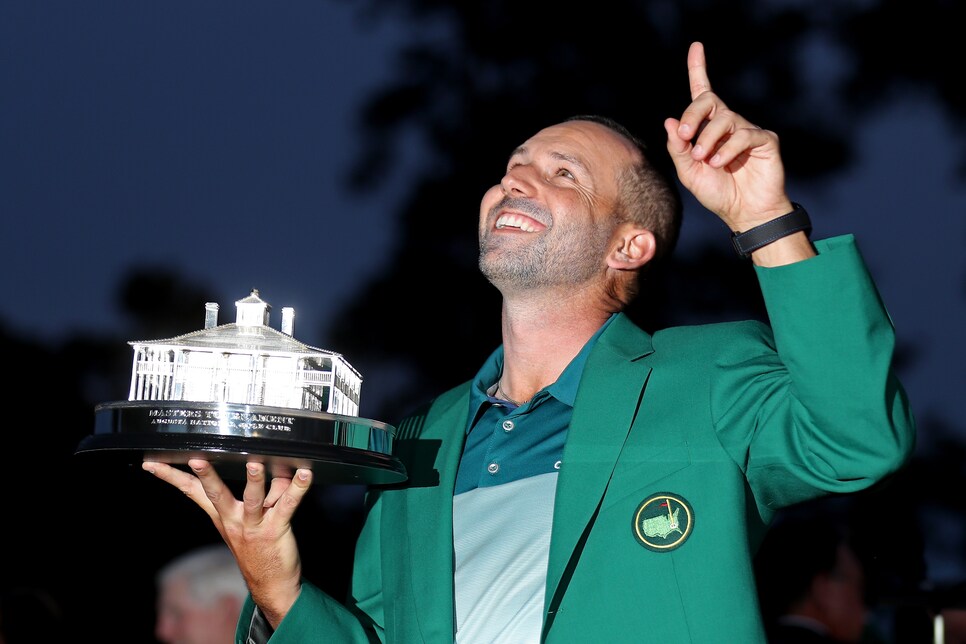 David Cannon/Getty Images
After his Masters victory in April, many media types pontificated that the Spaniard didn't need to do much of anything else and the 2017 season would be considered a success. Little did everyone know Garcia would actually work to test the theory. To his credit, Garcia has missed only one cut in eight subsequent PGA Tour starts since his Augusta National glory, but he had just one top-15 finish during that time (which included getting married fiancée Angela Akins). By skipping The Northern Trust to start the FedEx Cup Playoffs, Garcia put more pressure on his performance in Boston and now this week at Conway Farms. If he can't jump into the top 30 on the FedEx Cup points list, he'll be AWOL the Tour Championship for the third straight year. Of course, he did win the Masters, so you've got to consider his season a success.
Rory McIlroy
FedEx Cup points list ranking: 51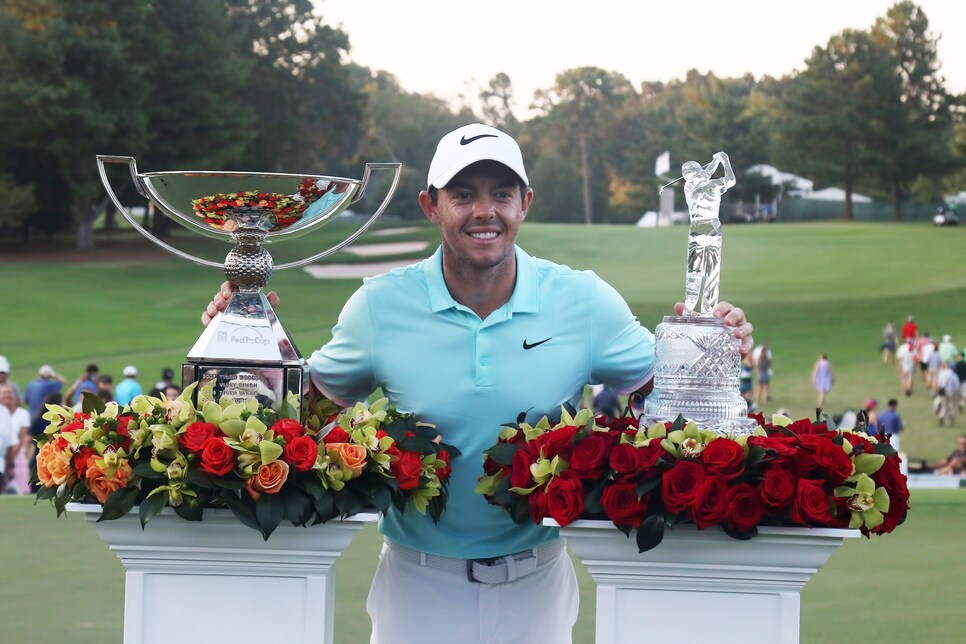 The FedEx Cup jinx seems to be alive and well for McIlroy, who could become the seventh of 10 defending champions to fail to make the top 30 the following year, with only one ever finishing in the top 10 while trying to defend his title (Jordan Spieth, ninth in 2016). McIlroy's hurdles this season—injury, equipment changes, marriage, caddie changes, etc.—have been well-documented. It's hard to doubt his heart is still into giving this a try; why else would he be playing given his admissions that he's not 100 percent? But the question is whether his body is going to come along for the ride.
Phil Mickelson
FedEx Cup points list ranking: 36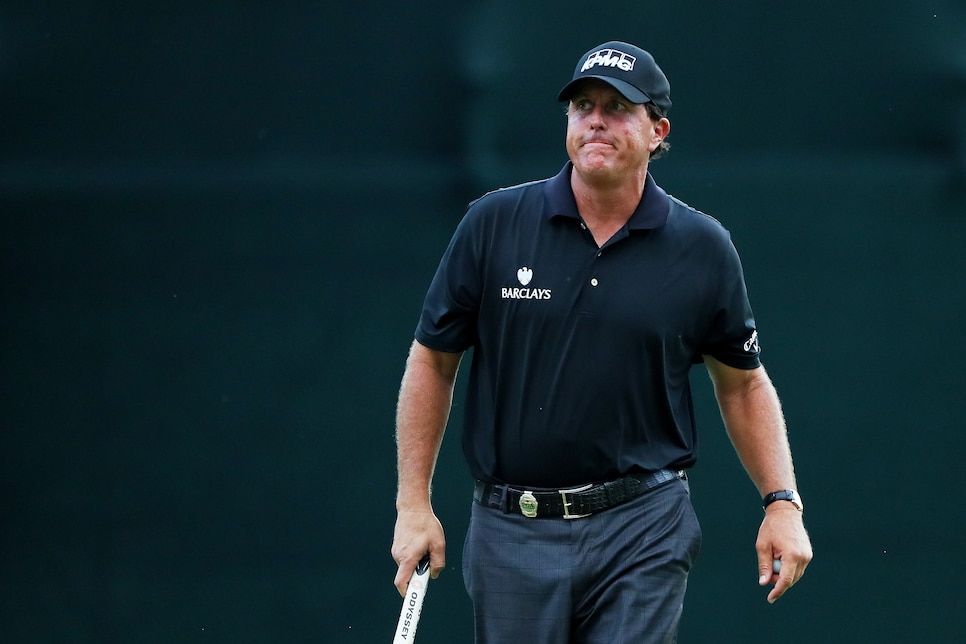 The hard part is over now that Mickelson managed his 11th-hour heroics at the Dell Technologies Championship and rode the T-6 finish to his coveted spot on the Presidents Cup team. Yet, there's more work to be done for Lefty if he wants to avoid missing the Tour Championship for the third time in four years.
Gary Woodland
FedEx Cup points list ranking: 29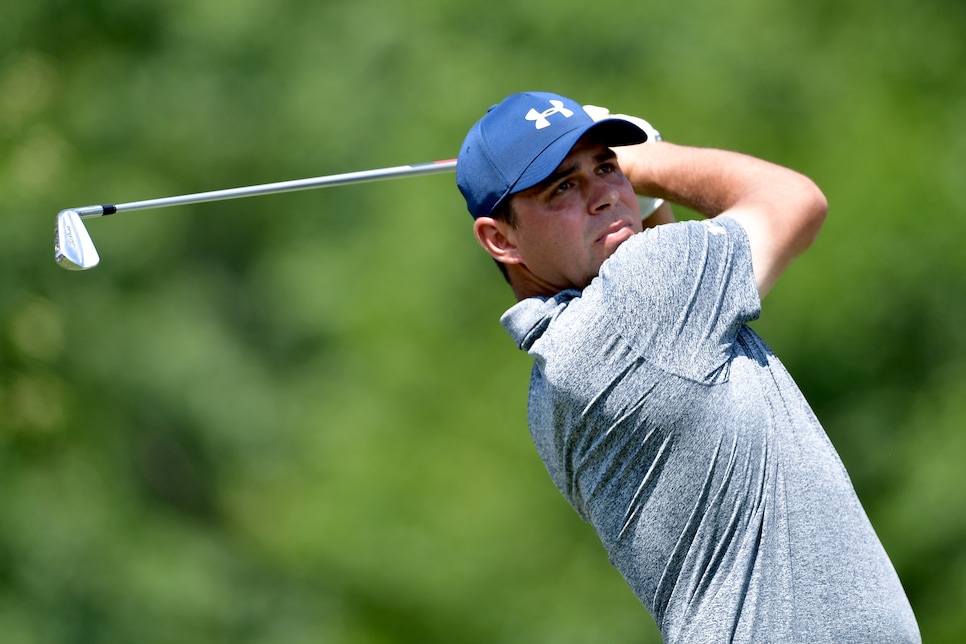 Stuart Franklin/Getty Images
Woodland's 2016-'17 season was a bittersweet one as he had four top-six finishes in his first six starts before the heartbreak his family suffered when his wife lost one of their expected twin babies in the spring during her pregnancy. The other, Jaxson Lynn, was born in June, and Woodland has since been able to pay attention to his golf game again. A good week at Conway Farms will keep him in the top 30 and ensure that he can play in all four majors in 2018 and begin the new year with a favorable schedule.