News
How Wesley Bryan went from trick shot curiosity to rising PGA Tour star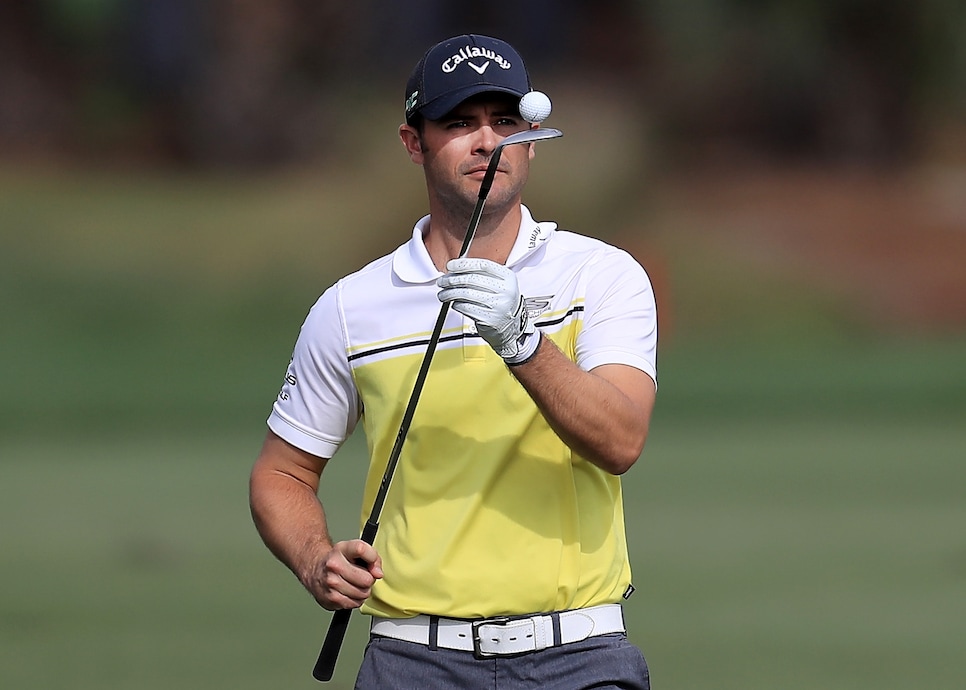 George Bryan Sr. remembers the moment when he'd had enough. It was a snowy day in the woods of South Carolina and his boys, Wesley and George, the aspiring stars of Bryan Bros Golf, were out shooting trick-shot video again. When a golf ball sailed into a neighbor's property, it ignited a fatherly rant.
Since going viral on YouTube wasn't paying the bills at that point, George Sr. decided to have a little talk with his offspring.
"I thought they were both wasting time, and if they were wasting time it was time to get a job," George Sr., a PGA of America instructor for some 36 years, told me. "They were both broke, just about broke as a joke."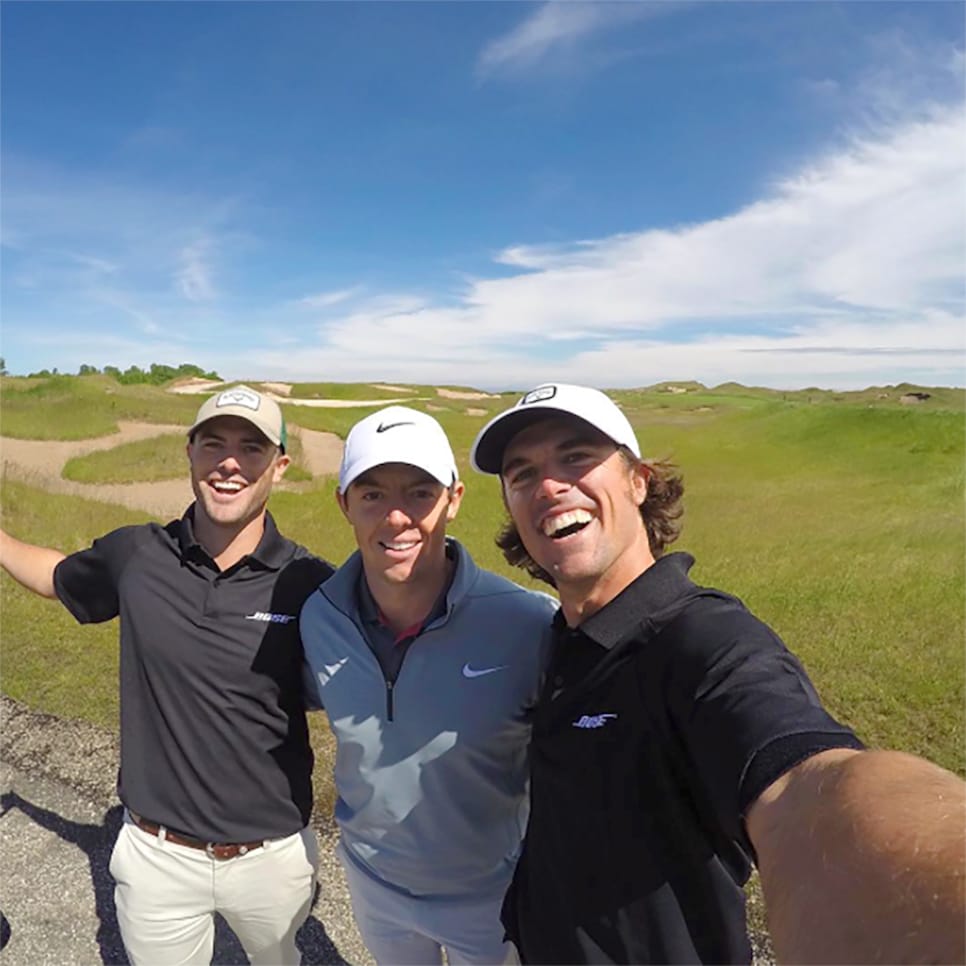 When this story was retold to Wesley on Wednesday at the Honda Classic, he laughed. That's because the "job" he and his brother, George Jr., ended up getting was building a brand doing trick shot shows, the money helping pay for their time playing on mini tours, including Wesley's Q School entry fee. "I don't know if I'd be here if not for the trick shots," Wesley said when we spoke on Wednesday. "I guess we'll never know."
The last time Bryan and his dad were at PGA National GC was during the Web.com Q School Finals in December 2015. When George Sr. passed a scoreboard on the 11th hole of the final round, he saw Wesley was one stroke inside the number. With the high winds picking up and the Bear Trap looming, George Sr. thought, "What a shame."
But that's when the fearlessness Wesley learned hitting golf balls out of the air kicked in. He started trusting instinct and played the last seven holes in two under to earn his Web.com card for the 2016 season. Three subsequent wins on that circuit earned him the automatic upgrade to the PGA Tour. A T-4 finish in the Genesis Open at Riviera on Sunday has the rookie inside the top-100 in the world for the first time, and thinking about playing his way into Augusta. Instead of YouTube, he's getting on network TV.
It turns out there's a real connection between Wesley's trick shot past and touring pro present. In fact, the trick shots are rooted in all the fairways he missed as a junior golfer.
"I've always been able to shape the ball," Bryan told me at the Safeway Open last fall, his first event as a card-carrying member of the PGA Tour. "I drove it so bad for so many years in high school and college that I had to learn a way to play it out of the trees. That's where the creativity started."
Bryan finally figured out how to trick his mind after he began hitting balls out of the air as part of his show. "Half the time I'm thinking, 'if I could throw the ball up and hit it out of midair, I should have no problem hitting the fairway,'" he said, adding with a smile, "There's something a little off about that."
Maybe, but now he's back on a fast track for the first time since earning All-America honors three times at South Carolina. "It just looked to me that he finally decided to do it instead of thinking about it," George Sr. said.
Instead of hitting balls out of his father's facility in Chapin all winter, Wesley joined Dye Preserve in Jupiter, Fla., and rented an apartment in the Abacoa neighborhood, less than five miles from PGA. After flying the red-eye back from Los Angeles to play in the Honda, he checked in at PGA National resort on Monday and the next morning played a practice round on the course where his career turned around.
"That was the most nervous I ever was in my life and I was able to hit great shot after great shot," Bryan said of his final holes at the Web.com Q school. "It's surreal to look back 14 months ago. I never would have seen it coming from my previous three to four years in professional golf. I'm thankful to be here, where I am right now. It's a completely different world."