The Loop
How Rickie Fowler cost one gambler MILLIONS by ruining the greatest golf bet ever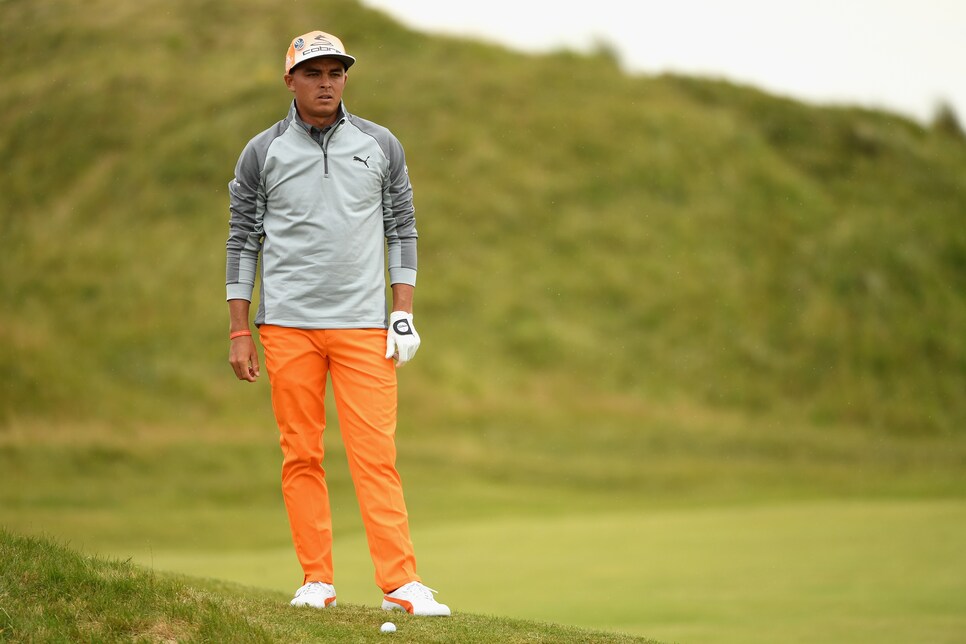 In what was nearly the greatest golf bet ever, Baker parlayed Sergio Garcia to win the Masters(!), Brooks Koepka to win the U.S. Open(!!), Justin Thomas to win the PGA Championship(!!!), and. . . Rickie Fowler to win the British Open. Sigh. He was so close to the payday of a lifetime, picking the wrong member of the #SB2K17 crew as Spieth won at Royal Birkdale.
Baker wagered £2 getting 1 MILLION-to-1 odds, meaning his small bet had him in position to win $2.52 MILLION -- although, Bet365's website says there's a £500,000 maximum payout for golf bets. Still, that's an incredible return, especially since Baker told Golf Digest in June that it was the only golf bet he made this year.
And of course, we're not actually beating up on Rickie Fowler here. The star still in search of his first career major has enough critics already after adding two more close calls this year at the U.S. Open and PGA.
Anyway, here's a look at Baker's betting slip following Koepka's U.S. Open victory:
Funny enough, in a way, Fowler was actually Baker's best bet. At 28/1, he had the best odds of the four and by the time he teed off at Royal Birkdale he was more in the 15/1 range and one of the tournament favorites. But alas, it wasn't meant to be as Fowler finished T-22.
And Baker finished with a good story, but no extra money in his pockets. The potential of a parlay payout is intoxicating, but if you don't get anything if you don't get everything right. Next year, Baker might try his hand betting on each major individually.