News
The 7 most encouraging numbers from Tiger Woods' Honda Classic performance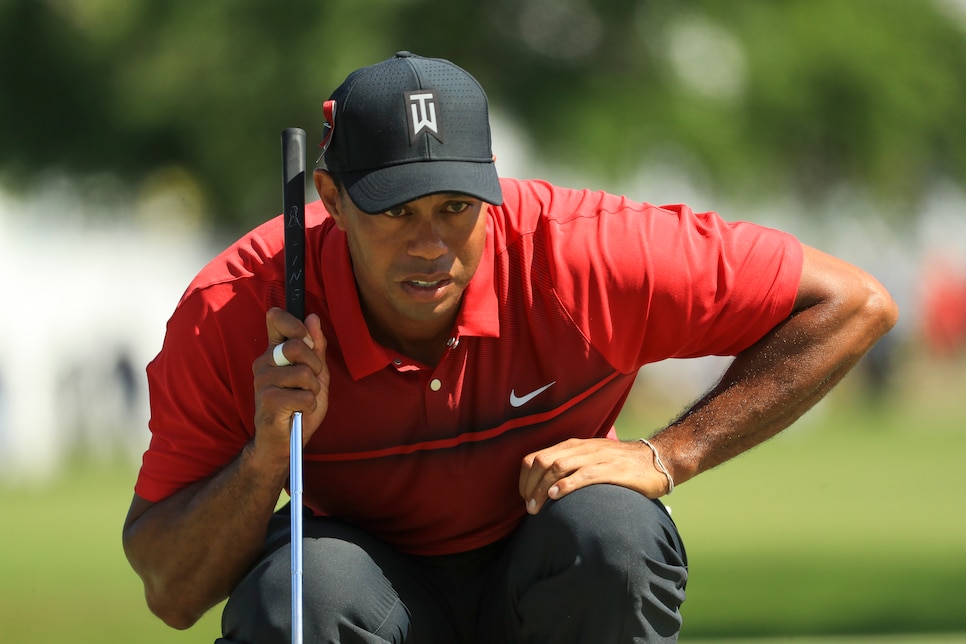 You probably have heard by now that Tiger Woods played pretty well at the Honda Classic. No, it wasn't a vintage Woods performance or even a top 10, but there were plenty of signs indicating the 14-time major champ is making progress in his latest comeback. Here are 7 numbers that were particularly encouraging if you're a big fan of Big Cat.
12: As mentioned, Woods couldn't quite sneak into the top 10 on the leader board, but a solo 12th was by far his best performance in his three starts thus far in 2018. Plus, he played The Bear Trap on Sunday like a man trying to win, and not like someone looking to finish in the top 10.
14: The number of greens in regulation Woods hit on Sunday, the most he's hit anywhere since the third round of the 2015 Wyndham Championship. And a far cry from the 16 he hit over two rounds the previous week when he missed the cut at the Genesis Open.
15: Woods' rank in strokes gained approach-the-green. Solid.
18: Woods' rank in strokes gained putting. Also solid.
29'3": This is the stat you heard Nick Faldo talking about all week: proximity to the hole. And Woods led the field in it, again showing how dialed in he was with his irons in particular.
128.2: Miles per hour that one Woods swing was clocked at during Saturday's round. We'll let Golf Channel's Justin Ray explain how rare that kind of speed is, even among the game's elite:
Ray also noted that the 128.2 figure was the second-fastest swing recorded on tour by anyone this season. Not bad for a 42-year-old who has had four back surgeries.
361: The length in yards of the tee shot Tiger hit on No. 10 during the third round. That's THREE HUNDRED AND SIXTY-ONE YARDS! Again, he's a 42-year-old man who has had four back surgeries.