News
Tiger Woods may be adding an unexpected PGA Tour stop to his pre-Masters schedule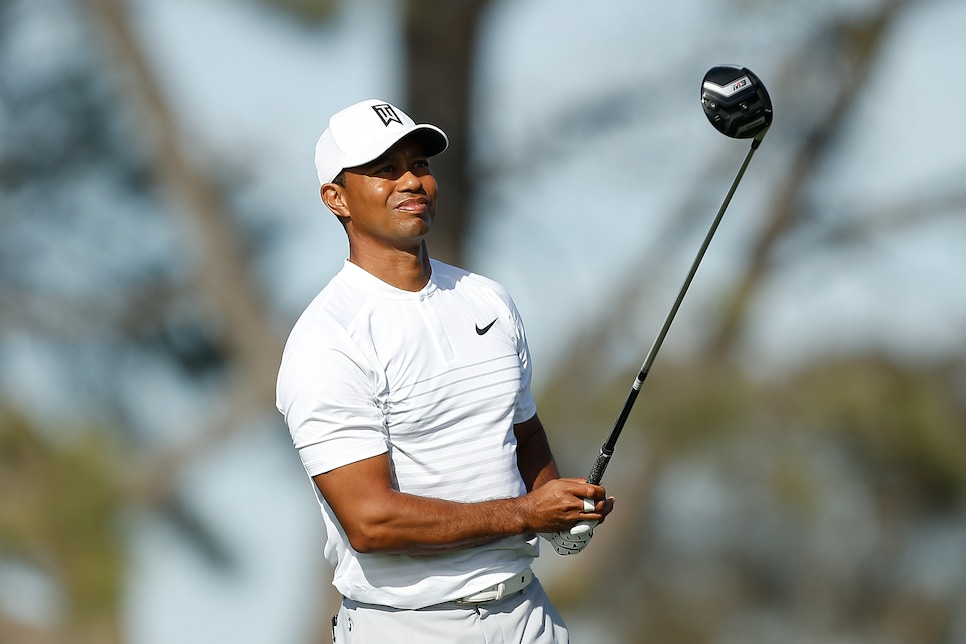 Tiger Woods has kept his pre-Masters schedule close to his Nike sweater vest, but it's usually pretty easy to figure out. We expected Woods would begin his season at Torrey Pines and that he'd tee it up at Riviera since his TGR Live company is running the Genesis Open. It also seems likely that he'll play the Arnold Palmer Invitational, where he's won eight times, and the Honda Classic, where he can basically walk to the course. After that, though, it gets a bit trickier.
Woods' low world ranking makes it extremely unlikely he'll be eligible for either World Golf Championship before the year's first major. So if he's looking to make another start before heading to Augusta, it would probably have to come at a PGA Tour stop he's never previously visited. Enter the Valspar Championship.
Earlier this week, the Tampa tournament released its tentative field list and Woods was included on it for the first time since the tournament began in 2000. Woods hasn't committed to playing in the event March 8-11, but he's listed under "UNDECIDED (Possible)":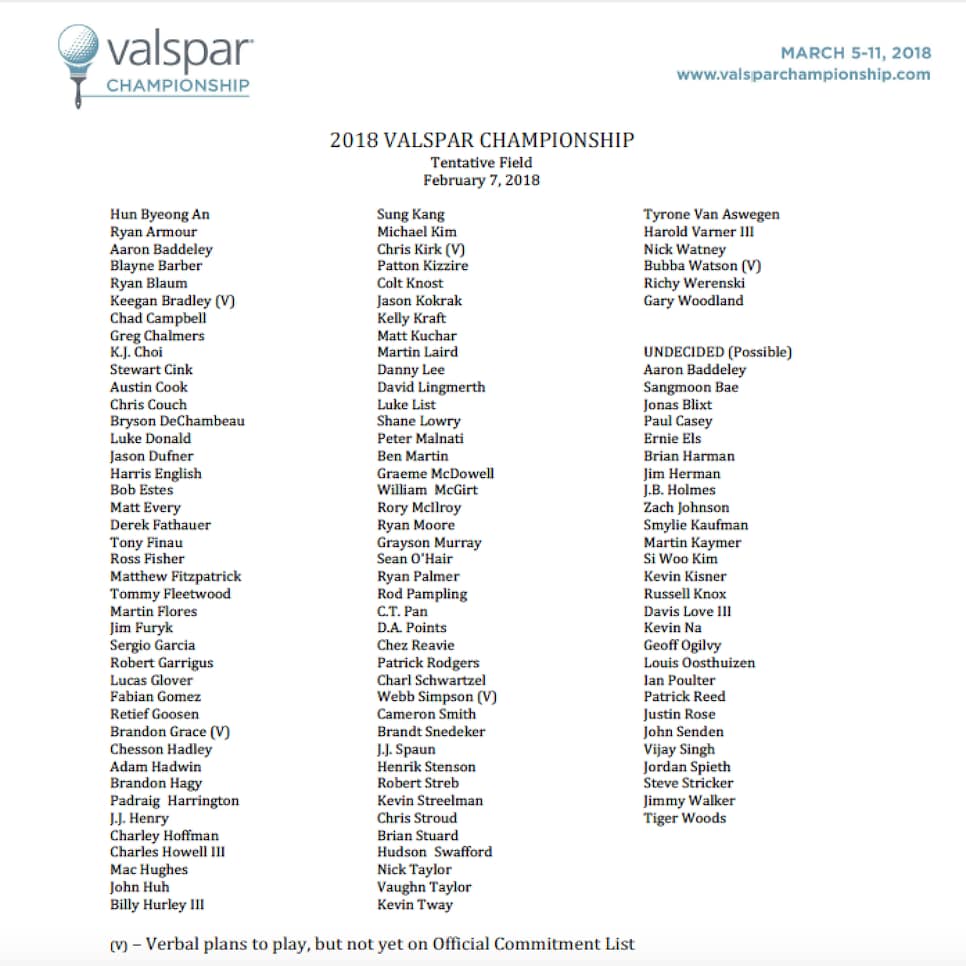 "Really, this is the best chance," Valspar tournament director Tracy West told the Tampa Bay Times. "Actually, about winter of last year we thought perhaps maybe, but then that didn't happen. But if there was ever a time. I stay in constant contact with his agent, Mark Steinberg. We are still on the possibility list. At least we are not a no."
Clearly, Woods' appearance is by no means a lock, but West added she expects to hear something shortly after the Genesis Open so that her event will have some time to prepare for golf's biggest draw should he commit. A policy introduced by the PGA Tour in 2016 that requires players to tee it up in one tournament they haven't played in the previous four years each season. However, Woods, as a lifetime tour member, is exempt from that rule.
If Woods plays the Valspar Championship, he'd likely make his final Masters tuneup the following week at Bay Hill. Stay tuned.