News
You can bet on how much TV time Tiger Woods will get at the Genesis Open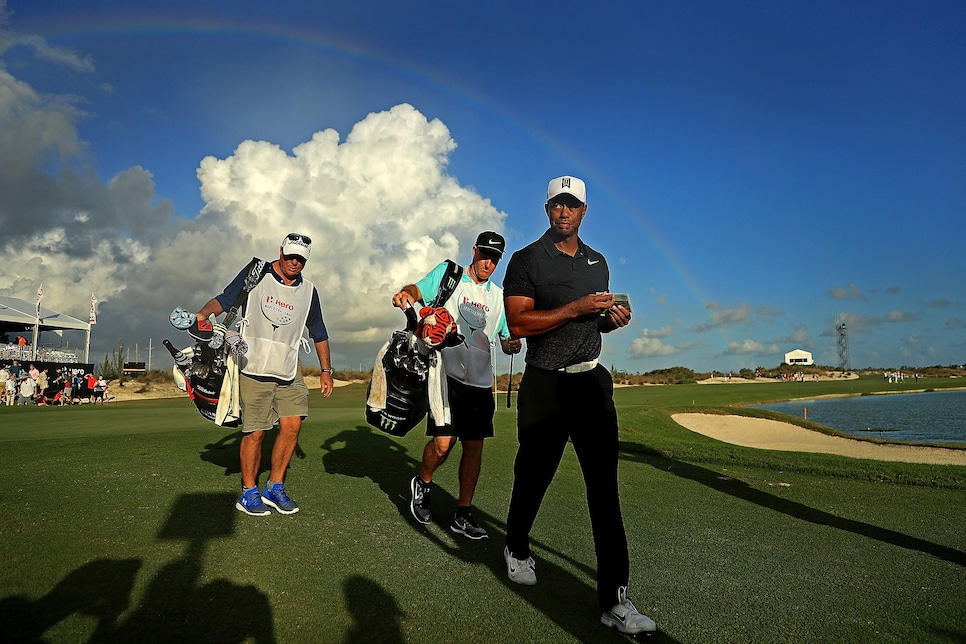 Mike Ehrmann/Getty Images
Super Bowl LII is in the books, but that doesn't mean the prop bets have to stop. There's a whole new list of Tiger Woods wagers out there, but a couple regarding his TV coverage have caught our eye.
More broadcast time during 2018 Genesis Open
Tiger Woods -115
Field -115
And he's a heavy favorite to be shown more than the eventual winner on Sunday, provided he makes it to Sunday:
Will Tiger Woods receive more broadcast time than winner during final round (must make cut for action)
Yes -150
No +120
That seems like more of a lock than the SB prop bet that Justin Timberlake would cover a Prince song during halftime. I'm still kicking myself for missing out on that one. . . Anyway, here's a look at the rest of the Tiger Woods prop bets for next week's tournament at Riviera, where he's never won and hasn't played competitively since 2006:
Will Tiger Woods make the cut?
Yes -140
No +110
Will Tiger Woods be within 5 strokes of lead at any point Sunday (must make cut for action)
Yes +140
No -170
Will Tiger Woods hit ball into pot bunker in middle of No. 6 green?
Yes +150
No -180
How many fairways will Tiger Woods hit in first round?
Over 4.5 (-115)
Under 4.5 (-115)
Tiger Woods driving accuracy percentage
Over 32.5 (-115)
Under 32.5 (-115)
Woods hit only 30.36 percent of his fairways at the Farmers, but still, those fairway props look awfully inviting. After all, that was Woods' lowest posted driving accuracy since. . . oh, 2005 at Riviera. These oddsmakers are good, too.