The Loop
The 2017-18 NBA All-Jackass Team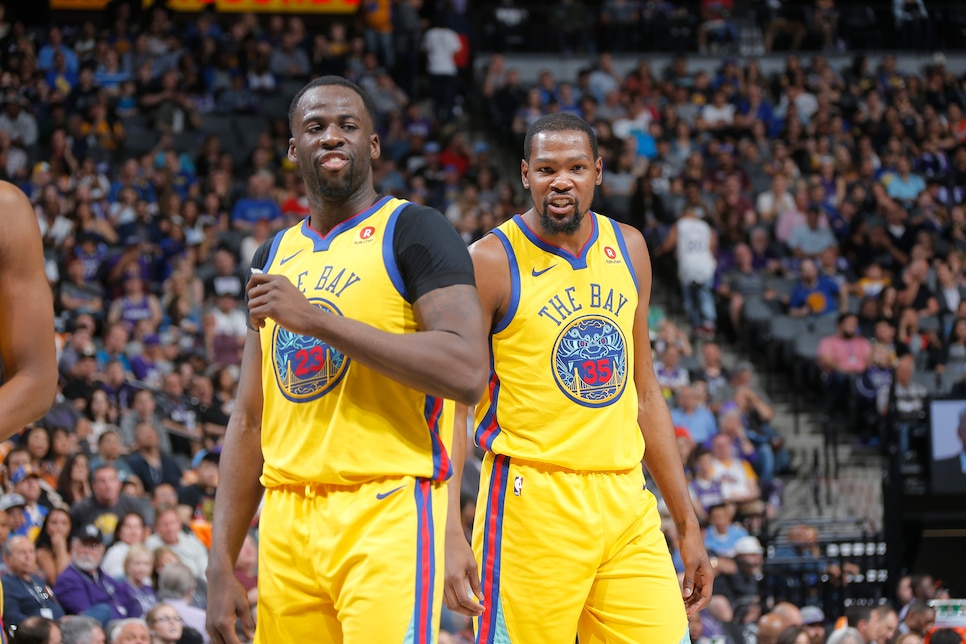 The NBA playoffs are back, and with them a perfect opportunity to celebrate the hotheads, assholes, egomaniacs, and Twitter addicts that make the most entertaining circus in sports go around. From locker room punch-outs to hookah bar honeys, it's been a banner year for off-the-court stupidity, so without further ado, please join us for the unveiling of The Loop's first annual NBA All-Controversy team. LET THE TECHNICALS BEGIN!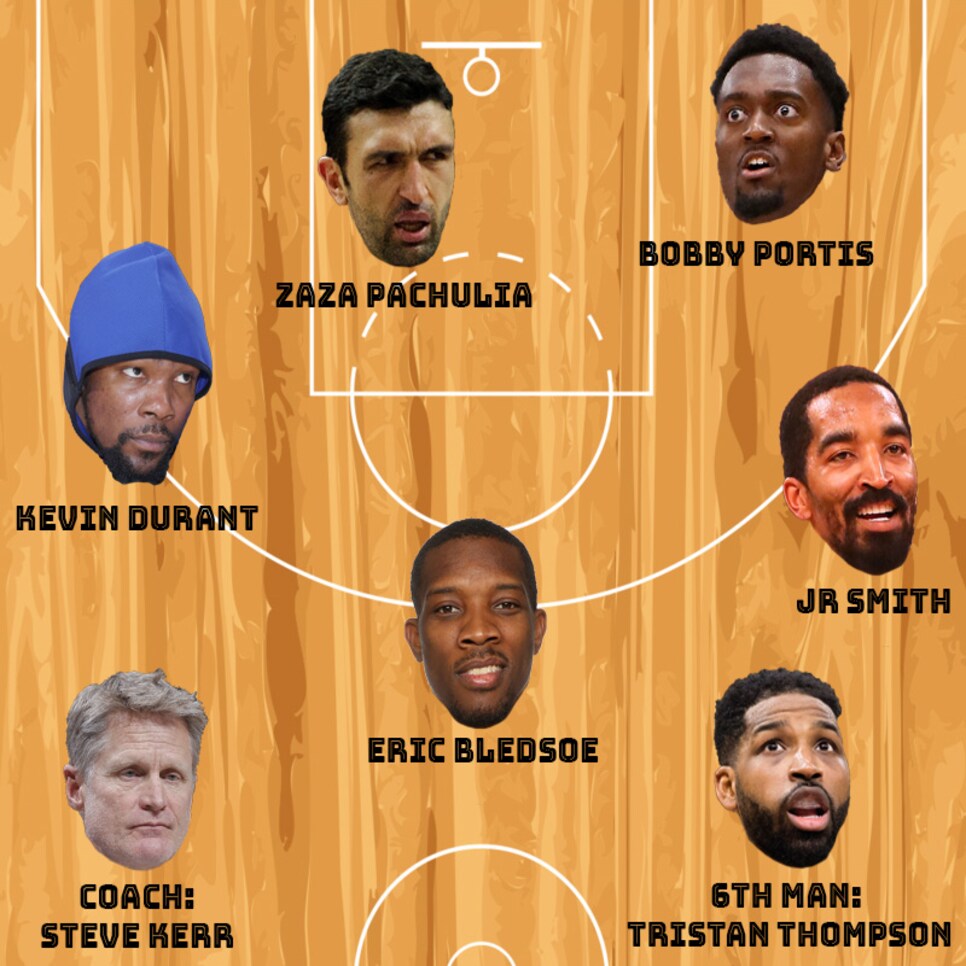 On October 22nd, less than five days into 2017 NBA season, then Suns point guard Tweeted out a simple proclamation: "I don't wanna be here." In minutes, Bledsoe's tweet became a bona fide sh*tstorm, setting the internet ablaze with debate over whether or not Bledsoe meant "the Phoenix Suns' imploding organization" or, as he later alleged, the barbershop where he was getting his haircut at the time. Six months later, Bledsoe plays for the Bucks and the Suns are 21-61, so we're guessing it had nothing to do with his fade after all.

We don't know if KD is going through a breakup, dealing with chronic IBS, or just pissed the Roseanne reboot isn't living up to his sky-high expectations, but man, he has been one grumpy bastard this season. As if being ejected more than any other player wasn't enough, Durant also pulled a Skip Bayless (AKA outed his own Twitter burner account) back in September, tweeting disparaging third-person remarks about playing for the Thunder under his own handle because he was allegedly groggy after just waking up from a nap . . . which maybe explains the whole mean SOB thing. KD, if you're having trouble sleeping, just get on that chamomile tea tip, brah.
Pro Tip: If you absolutely must have a locker room brawl, don't your punch own teammate so hard that you put him in the hospital with a broken face and a concussion. Come on, Bobby. This is professional disagreement 101: Keep it above the belt and below the face and everyone goes home happy.
Consider this a lifetime achievement award. Zaza has been one of the dirtiest players in the NBA for years now, but this season truly cemented his legacy. The cherry on top of Zaza's sh*t cake? This flop onto the legs of former Angriest Man on Earth (see KD) Russell Westbrook, who unsurprisingly dusted off the ol' rage machine in response.
Sixth Man - Tristan Thompson
Prospective fathers of earth, listen up and listen well: When your wife and/or girlfriend is three months pregnant with your first child, try not to get caught on camera getting your junk groped by random women in hookah bars. Also, just don't go to hookah bars in general.
There must be something in the Oracle Arena water this season. Once the most likable coach in professional American sports, Kerr has flipped over a newly pissy leaf this season, which, like Durant, culminated with a fun little Twitter whoopsie back in February. While getting used to his shiny new iPhone X, Kerr—instead of sending a DM to a friend like he intended—"accidentally" published a public reply in which he called NBA officials an "embarrassment" and implied that the league is happy to let bad calls slide as long their stars keep scoring. On the plus side, at least he didn't blame it on a nap...
Halftime Performer - Fergie