The Loop
The rumors are true, J.R. Smith did throw a bowl of soup at another grown man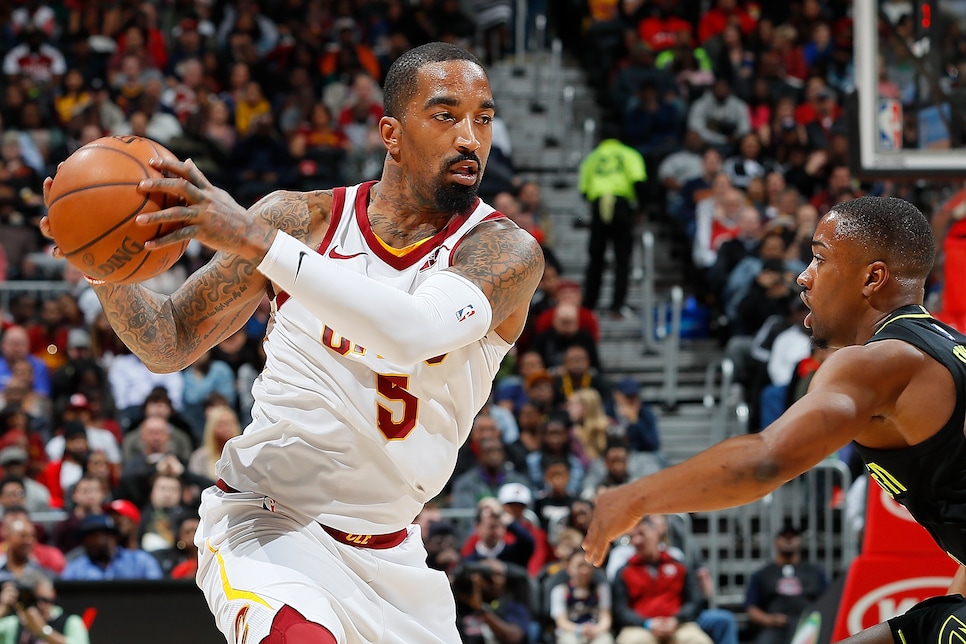 Things were going so good for the new-look Cleveland Cavaliers before the All-Star break. They had just ripped off four in a row, LeBron James was up to his usual, GOAT-level of play, and everyone was getting along in a drama-free environment, at least that's what it looked like from afar. Then, I gave them the kiss of death, guaranteeing not only victory, but a convincing victory over the Washington Wizards, a game they went on to lose 110-103.
Since then they've gone 2-2, with both of the losses coming by double digits at home, including last night's 108-97 loss to Philadelphia in which Cavs guard Jordan Clarkson whipped the ball at Sixers forward Dario Saric after a garbage-time dunk. Meanwhile, prior to the game, J.R. Smith was mysteriously suspended for "conduct detrimental to the team," for a situation that Cavs coach Tyronn Lue said occurred after the team's shoot-around. There's no denying J.R. has done some dumb stuff in his career, on and off-the-court, but what could he possibly have done this time? Sliding into DMs on Twitter is standard procedure now, and I doubt there was a random drug test after shoot-around. So, what then?
According to ESPN sources, J.R. pulled arguably his dumbest move yet, whipping a a bowl of DAMN SOUP at assistant coach and former Cavalier Damon Jones.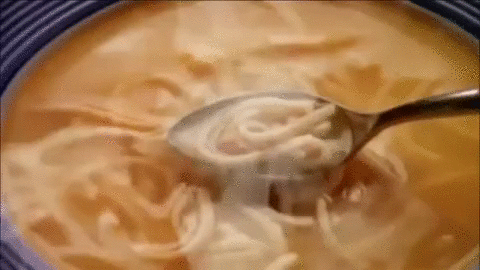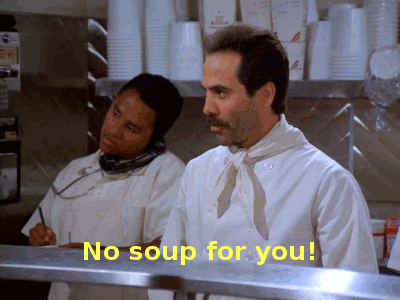 Why J.R., why? This is worse than untying your opponent's shoe, asking if someone wants the pipe and elbowing Jason Terry in the playoffs combined. You just cannot be throwing soup at another grown man. And we don't even know how hot or what kind of soup it was. Chicken Noodle? Lentil? Clam Chowder!?!? Judging by just the one-game suspension and the fact J.R. is returning to practice on Friday, we have to assume it was some lukewarm miso soup, which sounds like a horrifically bad pre-game meal that's deserving of another suspension. If it was a bowl of piping hot chili he should be barred from the league.