The Loop
Here's why you should bet your entire paycheck on LeBron James and the Cavs on Thursday night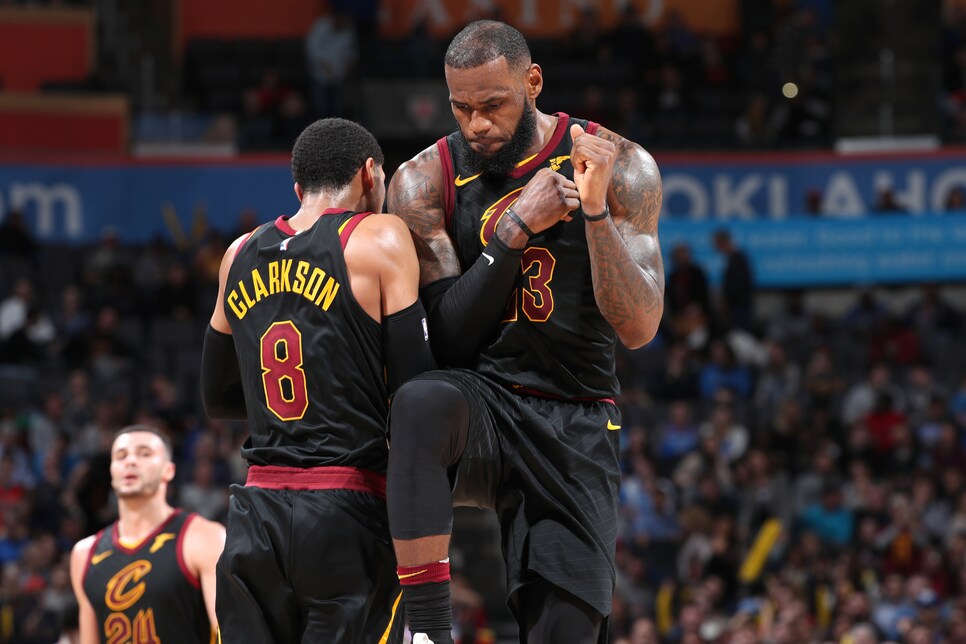 In case you missed the busy NBA trade deadline (allow this Jazz fan to get you up to speed), there's only one thing you need to know heading into the home stretch of the season: the Cleveland Cavaliers got a LOT better. GM LeBron James' new acquisitions may have played only two games alongside the King so far, but they were very impressive in both contests, beating the Celtics 121-99 in Boston and following it up with a 120-112 victory over the Thunder in Oklahoma City. The back-to-back wins extended Cleveland's streak to four straight as the team headed into the NBA All-Star break.
Some would argue that the break could kill some much needed momentum for the Cavs, who had just lost 12 of their last 18 prior to ripping off four in a row. Could they possibly keep it rolling nine days since they last played together on Thursday night at home against the Washington Wizards? According to this stat from the ESPN Stats & Info Twitter account, not only will LeBron & co. win, but you should bet your entire paycheck on them, because it's the lock of the century:
While the first four of those seven games came when LeBron was still in Miami, the team he was on is irrelevant. LeBron is the constant here, and it's clear that the man and his troops are ready for battle after the All-Star break, whether those troops be Dwayne Wade or Kyle Korver.
Thursday's line? Cavaliers -5.5 against a Wizards team that is still without All-Star guard John Wall. There are no sure things in gambling, but this is a trend that's almost impossible to ignore. Lock it up!
(Wizards will likely win by 10 now)