INTERNATIONAL CROWN
Thailand, Sweden continue to roll, U.S. has work to do as Sunday semifinals start to take shape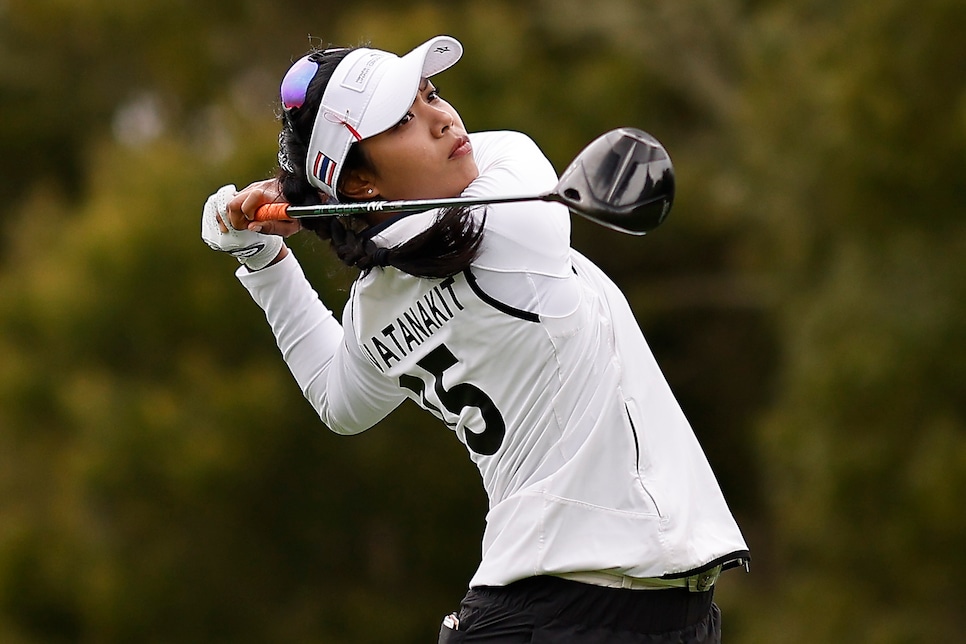 Thailand's Patty Tavatanakit plays her shot from the third tee the second day of the Hanwha LifePlus International Crown at TPC Harding Park.
Mike Mulholland
SAN FRANCISCO — With Hanwha LifePlus trying to generate fan excitement for the return of the International Crown, fans can ask for as many foam fingers as they'd like to cheer on their favorite team.
However, with six sweeps in eight head-to-head matchups, Hanwha should've handed out brooms instead. Thailand and Sweden swept both days, booking their tickets to Sunday morning semifinals matchups. Now, the only thing they have left to determine is whether they'll be first or second in their respective pools.
"We maybe have to play for better seeding going into Sunday, but we will talk about strategy after this," Thailand's Patty Tavatanakit said. "I think we've got some points that we need to share and some opinions that we need to elect on."
Sweden remains a buzzsaw. They're the only team to have closed every match before getting to the 18th hole at TPC Harding Park. Two teams have also earned zero points. With Alice Hewson and Liz Young arriving after a cross-Atlantic flight on Monday, England was expected to struggle this week. South Korea earning zero points, however, is a substantial shock.
This brings us to our first takeaway from Day 2 at the International Crown.
The defending champions are eliminated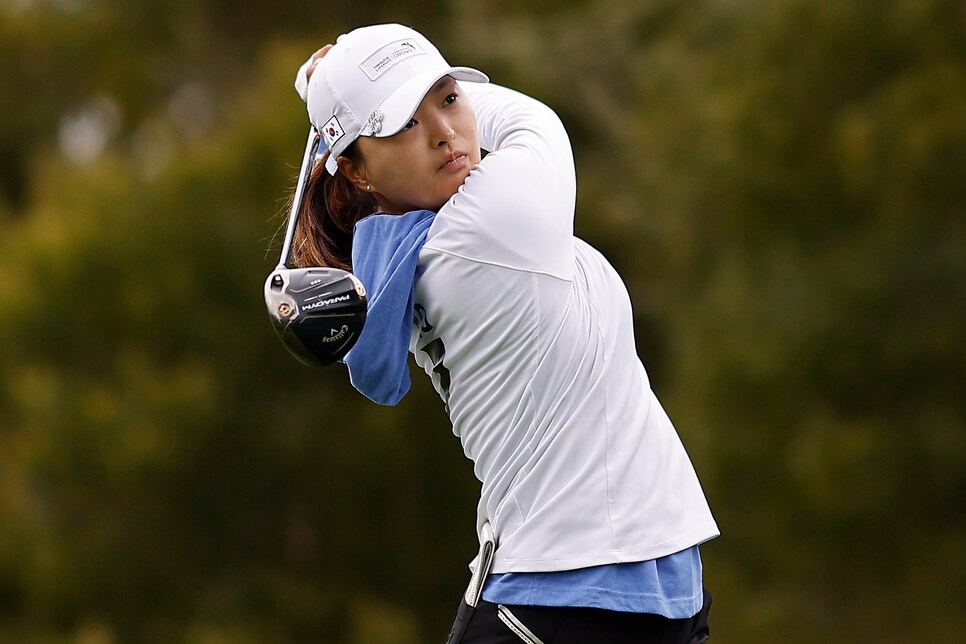 South Korea's Jin Young Ko came into the International Crown as the defending champions but will not advance to Sunday's semifinals with a chance to win the title.
Mike Mulholland
South Korea will not play Sunday at TPC Harding Park. It may be for the best for In Gee Chun, the lone member of the winning 2018 team, as she's battling a neck injury. However, South Korea has yet to hold a lead during any of their four matches this week. They have not spoken with English media since their pre-tournament press conference. The only expectations the team shared were when a reporter asked World No. 3 Jin Young Ko if they felt like a favorite or underdog.
"I believe we can win again," Ko said. "I feel like we can win again."
That opportunity will have to wait for the next Crown in 2025.
The United States recovers from slow start to sweep England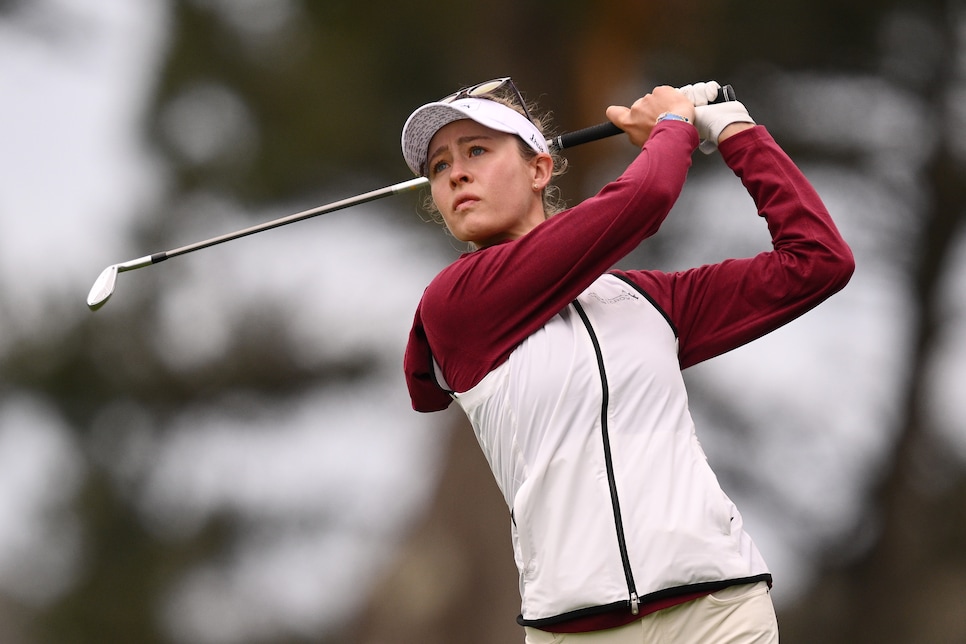 American Nelly Korda and her team only need a half-point on Saturday to advance to Sunday.
Orlando Ramirez
It felt like a punchy start for Team England. Alice Hewson and Liz Young, England's late arrivals to San Francisco, sat 2 up through two holes against Lilia Vu and Nelly Korda. Young's birdie on the first gave England its first lead at any point this week. Instead, birdies by Korda and Vu wiped away the advantage on the third and sixth. Finally, they took the outright lead on No. 12, ripping three straight wins to seize control of the match.
"I think it's time to make a move and then we're just aggressive and it worked out that way," Vu said.
After a difficult loss to Ruixin Liu and Yu Liu, Danielle Kang and Lexi Thompson took the lead on the fifth hole Friday against European Solheim Cup veterans Bronte Law and Jodi Ewart Shadoff. Then, they built on the advantage for a crucial 3-and-2 victory, as England never tied the match again. It puts Team USA in control to reach Sunday's semifinal.
The semifinals, effectively, are set
Thailand and Sweden have earned their way into Sunday by winning all four possible points. Australia, with 3.5 points, is also in from Pool B. They're playing Thailand Saturday with the No. 1 seed out of Pool B up for grabs.
The United States and China, vying for the second spot out of Pool A, remain the only spot still undecided. If the U.S. earns a half-point tomorrow, the Americans are in. But if Sweden sweeps them and China wins both of its matches against England, both the U.S. and China will have three points. If that happens, they'll go to a sudden-death four-ball playoff to determine who moves on to Sunday.
That's the only potential drama looming ahead of the third day of International Crown's return to the LPGA schedule.