Anger Mismanagement
Anger innovator Chris Beard brought the baseball manager meltdown to college basketball on Tuesday
There's nothing in sports like a good ol' fashioned diamond dust-up. Many have tried to compete—overzealous strength coaches, hot hockey heads, Sergio Garcia—but they have all been pretenders to throne. When literal push comes to literal shove, nothing can top the pure visceral thrill of a 73-year-old man roaring out of the dugout like your dad's Camaro to kick dirt at another 73-year-old man over a marginal strike call. Beet-red in their faces and fizzing like a shook-up Coke bottles, they spike hats, steal bases, and throw the entire contents of their dugouts onto the field, hurling obscenities and warning bystanders to duck, often at the same time. Like NASCAR and "The Big One," it is why we tune in night after night.
Not content to let baseball have all the fun, however, on Tuesday Texas Tech basketball coach Chris Beard took a page out of the MLB meltdown playbook, ushering a whole new era of anger on the collegiate hardcourt. Ladies and gentleman, this is where inspiration meets innovation.
Pure theater. 'Hamilton' could never.
Incensed by a fourth foul call on Mac McClung, Beard rants and rages. That familiar rouge floods his pulsing forehead vein as he clenches his fist and punches the air, wishing it were a skull instead. Then Beard turns imitation into artistry, plunking down on the floor, begging refs to T him up in a loving tribute to the great Phil Wellman. It brings a tear to the eye, doesn't it?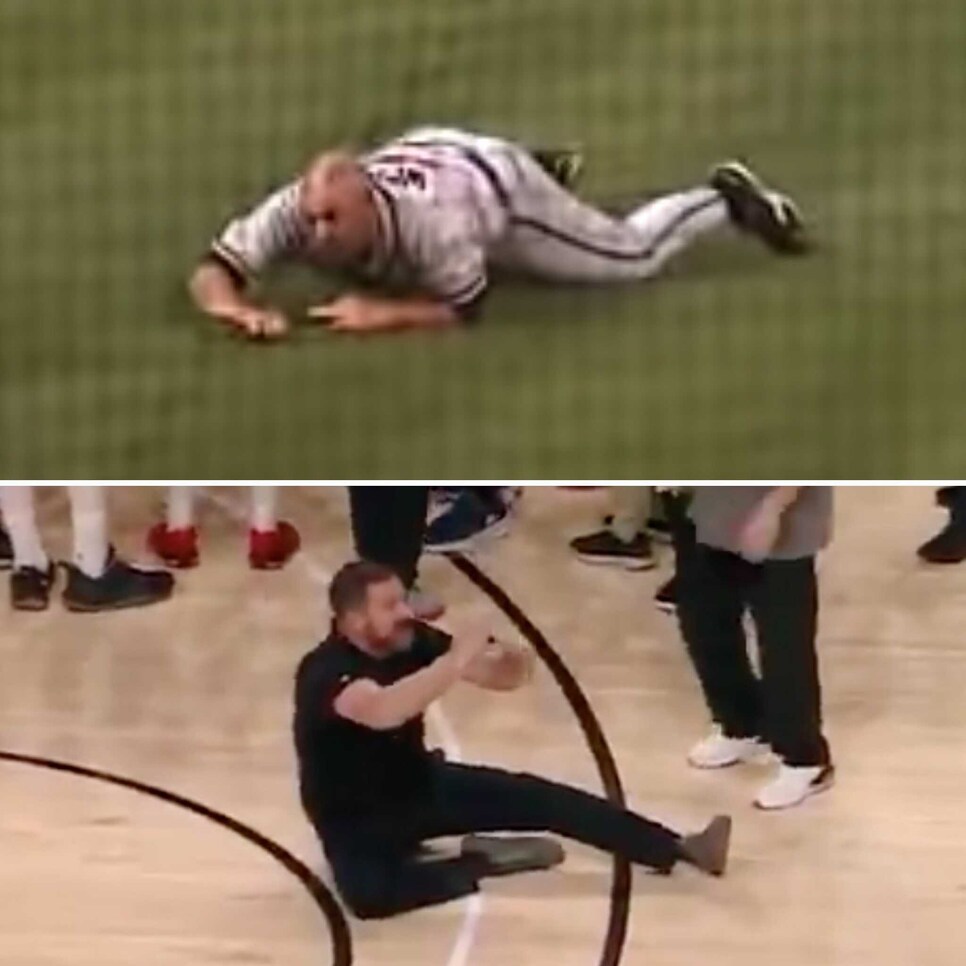 In the end Beard got his wish, and was ejected, but not before mysteriously fist-bumping a fellow ref hater on the West Virginia side of the court, having to be held back from physically attacking the zebras, and whipping the Red Raider faithful into a superspreader frenzy. It will be awhile until college basketball can compete with baseball's long legacy of anger. Decades perhaps. But while Beard's sacrifice on Tuesday was just one small step for college hoops, it was one giant leap for rage.