News
Texas freshman-to-be Cole Hammer is living up to early expectations, takes Western Amateur title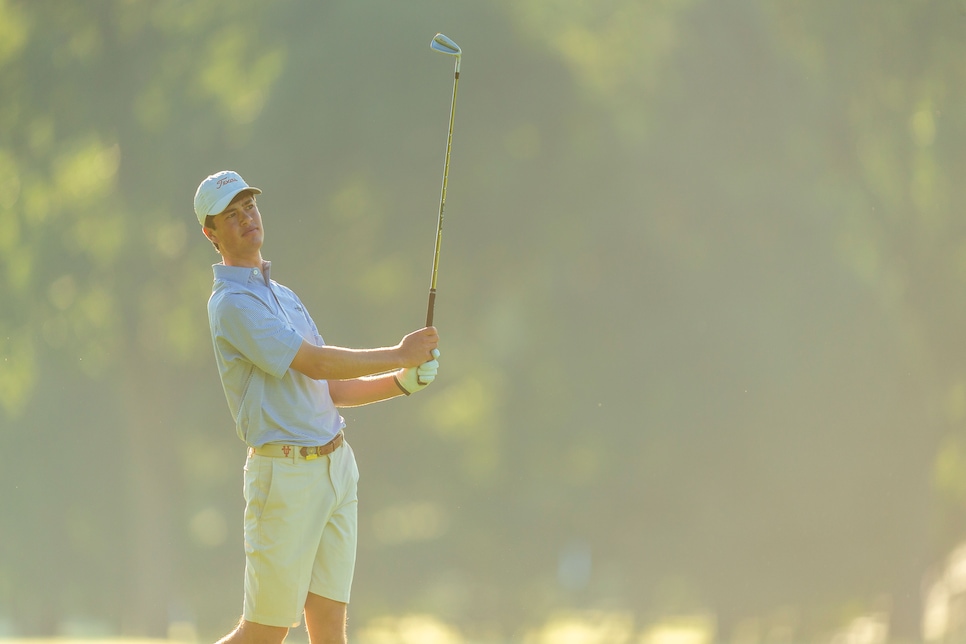 Copyright USGA/Darren Carroll
Cole Hammer continues to make good on the promise he hinted at when he qualified for the 2015 U.S. Open as a 15-year-old. Set to begin his college career at the University of Texas later this month, the Houston native will arrive having fulfilled another significant golf accomplishment with his victory on Saturday at the Western Amateur.
After earning a share of medalist honors during the 72-hole stroke-play portion of the grueling event—with a tournament-record 23-under score—Hammer worked his way through the Sweet 16 match-play bracket to take out Davis Riley, 1 up, in the 18-hole final at Sunset Ridge Golf Club in Northfield, Ill.
"Surreal," said Hammer of the victory. "Biggest day in my golf career, no question."
It didn't come easy on Saturday. While Hammer jumped to an early lead, making three birdies and an eagle to go 4 up at the turn, Riley wouldn't go away. The All-American senior-to-be at Alabama eventually cut Hammer's lead to 1 up after making his fourth back-nine birdie on the 16th hole.
Riley hit his tee shot on the par-3 17th to 10 feet, but his birdie try to square the match slid past the hole.
"If I could have made that putt, I was going to win it," Riley said afterward.
After the miss, Riley couldn't grind out one more birdie on the 18th, and when the duo halved the hole with pars, Hammer could finally exhale. All told he had played 72 stroke-play holes, then 76 match-play holes (tied for the most ever in the event's history) for a total of 148 over five days, his mom, Allison, carrying his bag the entire time.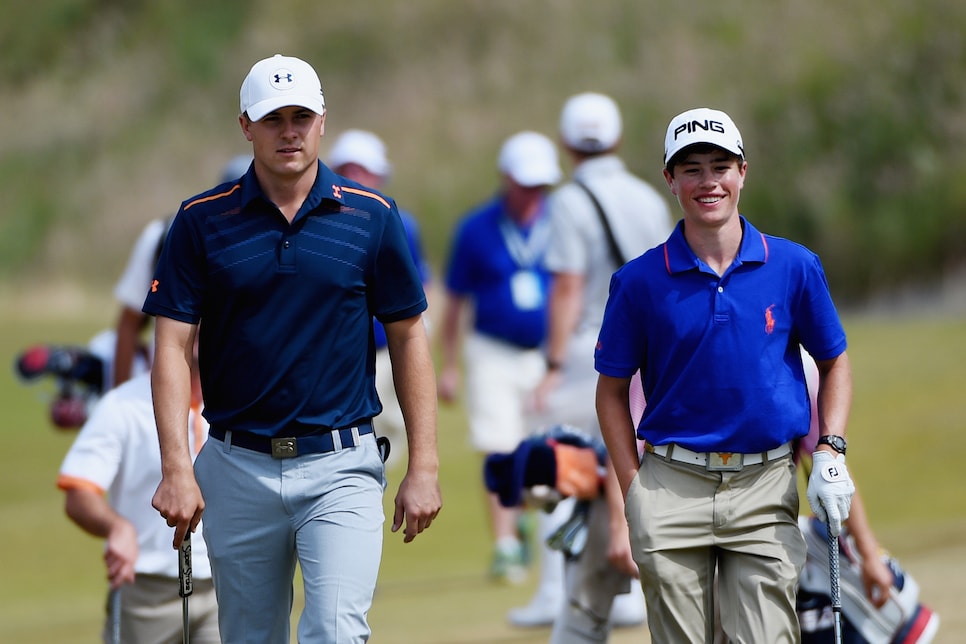 Ross Kinnaird/Getty Images
Hammer is the sixth golfer with Longhorn connections to win the event, joining Rik Massengale (1968) Ben Crenshaw (1973), Justin Leonard (1992, 1993), John Klauk (2002) and Beau Hossler (2015).