News
Junior phenom Akshay Bhatia adds to his legend with this amazing chip-in eagle to cap his latest victory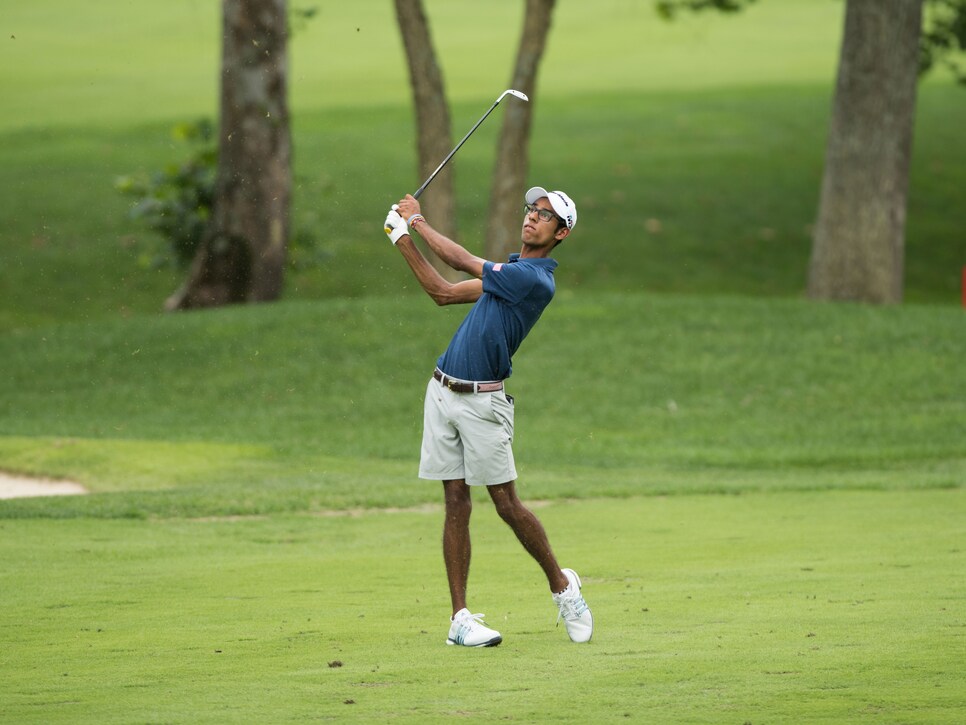 Traci Edwards/PGA of America
Not since Jordan Spieth roughly a decade ago has a high school golfer garnered buzz like Akshay Bhatia. The lanky 16-year-old left-hander from Wake Forest, N.C., has either won or just missed in nearly every significant junior tournament he has entered in the last 13 months, including triumphs at the Junior PGA Championship, Junior Invitational at Sage Valley and AJGA Polo Junior Classic—turning heads by frequently setting scoring records along the way.
Yet on Friday in the final round of the 2018 Junior PGA Championship at Valhalla Golf Club in Louisville, the defending champ might have outdone himself.
Fresh off a third-round 65 that gave him the lead with 18 holes to play, Bhatia made a rare stumble at a critical time when he bogeyed the 17th hole to fall one-stroke back of Tommy Stephenson, who was in the clubhouse at 10 under par after a closing 66. On the 18th, Bhatia proceeded to split the fairway off the tee, then hit a 3-iron from 228 yards to the back fringe of the green on the par-5 home hole.
Knowing there was a significant break on the green, Bhatia played the chip accordingly. And perfectly.
Bhatia's reaction is fairly subdued. The crowd's, not so much.
The 40-foot chip-in eagle capped a closing 68 that got Bhatia to 11 under, clipping Stephenson by one stroke. In the process, Bhatia became the first player in the tournament's 43-year history to win it back-to-back but to ever win it two times.
"To make the chip was unreal," Bhatia said. "It was one of the clutchest moments of my career."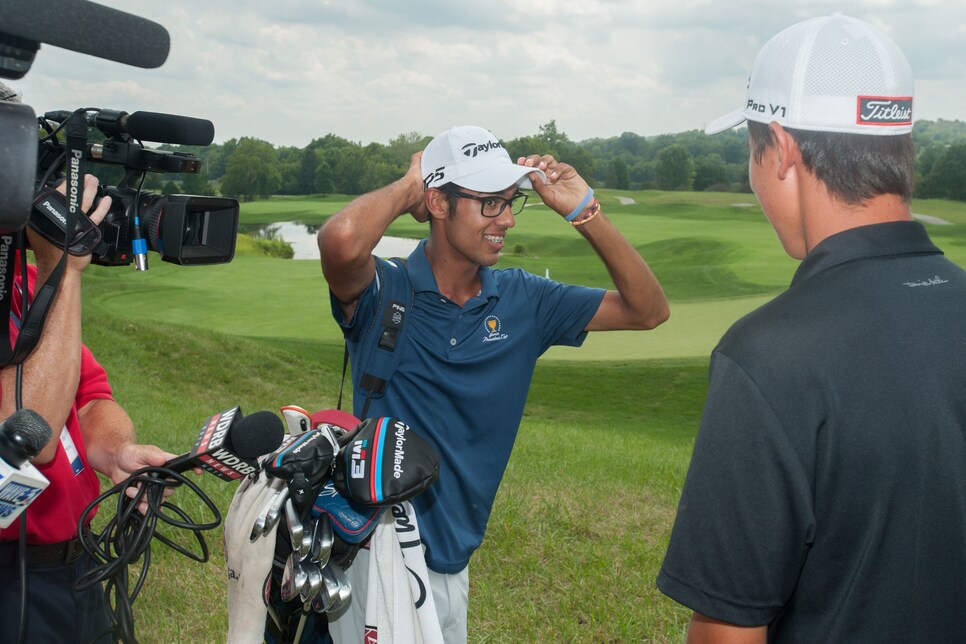 Traci Edwards/PGA of America
Interestingly, it wasn't even Bhatia's first chip in of the day. On the first hole, he also used a wedge to make a birdie from just off the green.
Bhatia's long-term plans are unclear. He had yet to decide if he's going to play college golf or instead turn pro after high school. In the short run, Bhatia had already qualified for the American Junior Ryder Cup squad and will compete at Disneyland Paris in September ahead of the main event at Le Golf National. He's also a safe bet to win national junior golfer of the year honors.