Party in the USA
Ryder Cup 2021: Team USA's WAGs celebrated Sunday's Ryder Cup triumph almost as hard as the players
What a weekend it was in Wisconsin. Brooks and Bryson made up. Xander cemented himself as an American golf hero. Collin proved he has match play grit, DJ looked like DJ, and captain Steve Stricker made all the right calls as the U.S. Ryder Cup team marched to a victory so dominant they made Rory cry. So when the bell finally tolled on Sunday afternoon, the boys in red, white, and blue lit the cigars, popped the champagne, and celebrated like they had just come back from the Western Front. Right there alongside them, however, were their wives, girlfriends, mothers, and friends, who didn't just hold their own, but might have actually partied them under the table. Check it out.
On the "little too old to be boozin'" front, Mr. and Mrs. Ryder Cup posed with the trophy …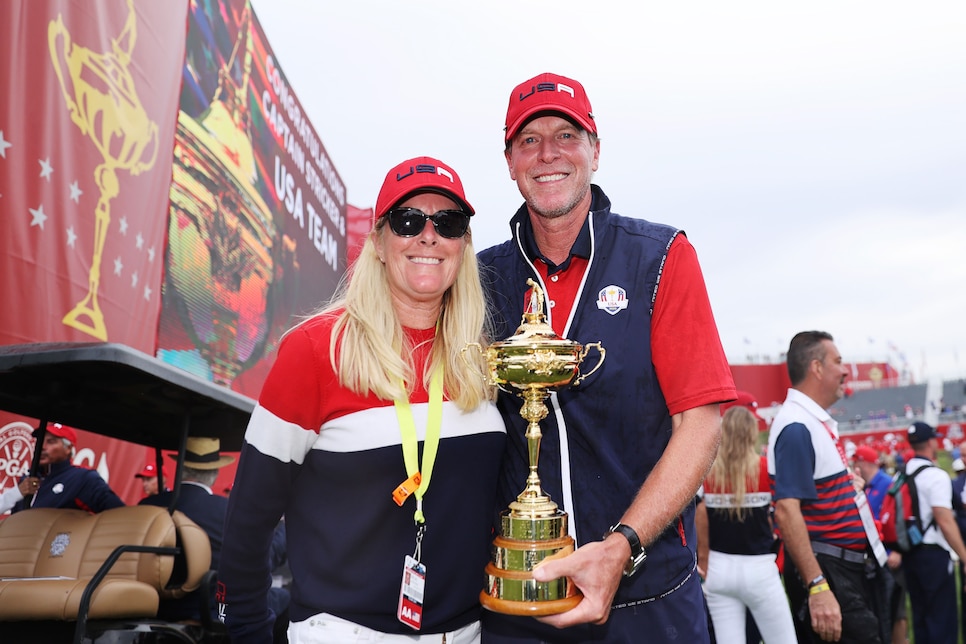 … while Phil and Amy Mickelson joined the fun for a few photo ops.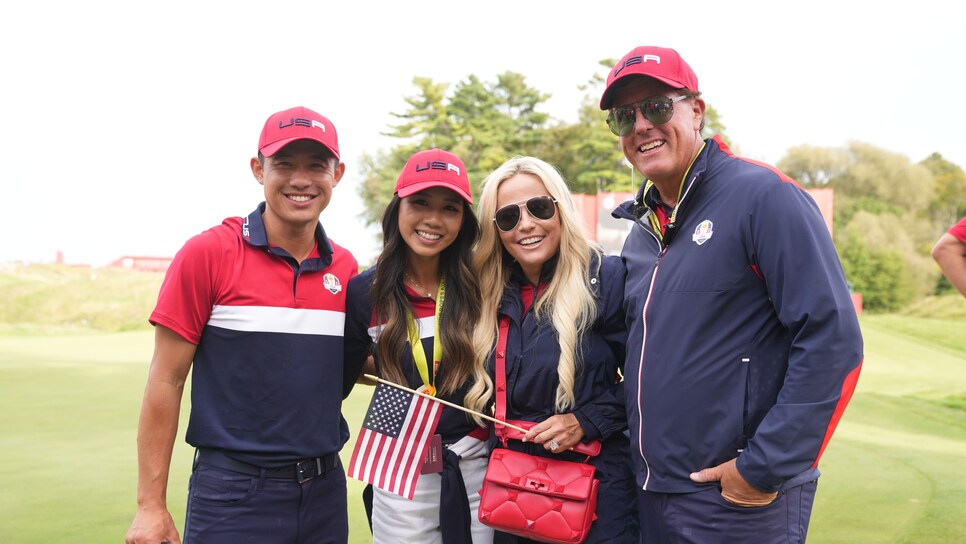 Darren Carroll/PGA of America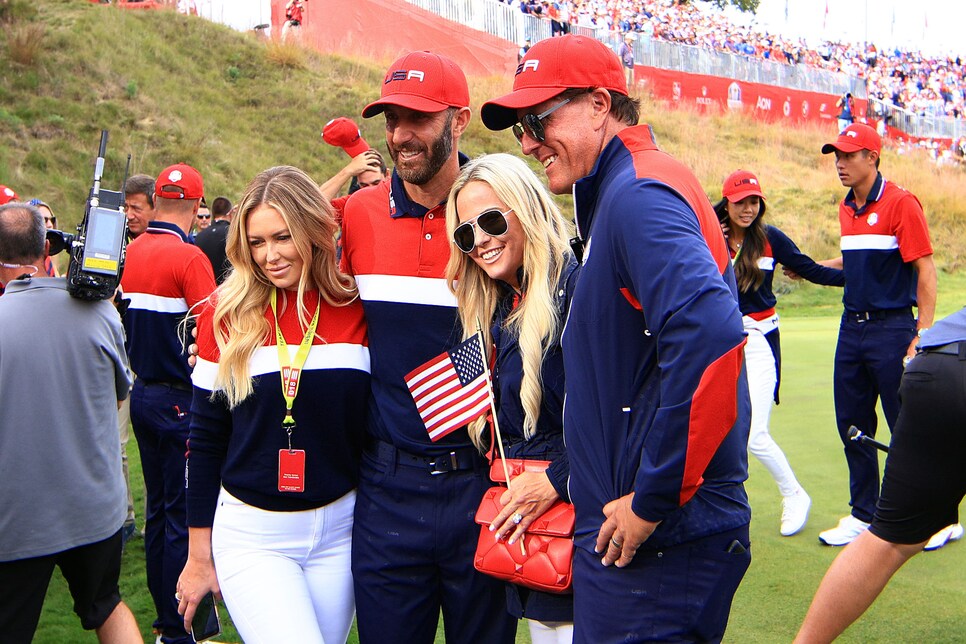 The whipper snappers didn't hold back, however, with Scottie Scheffler making the best catch of NFL Sunday (good hands, Scottie!) …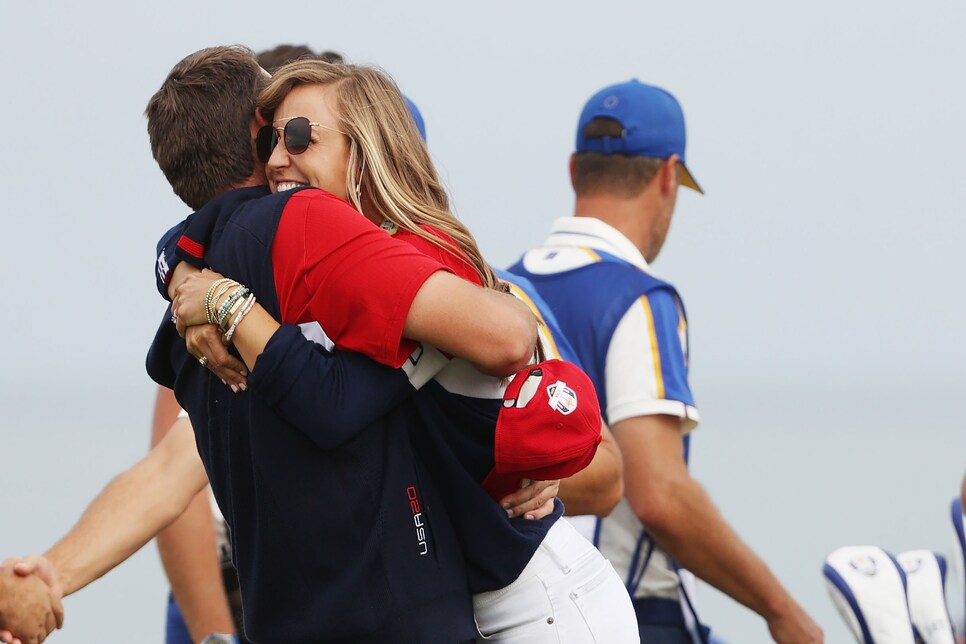 … Xander Schauffele firing up a stogie, his wife Maya asking him to pass that sh*t over ...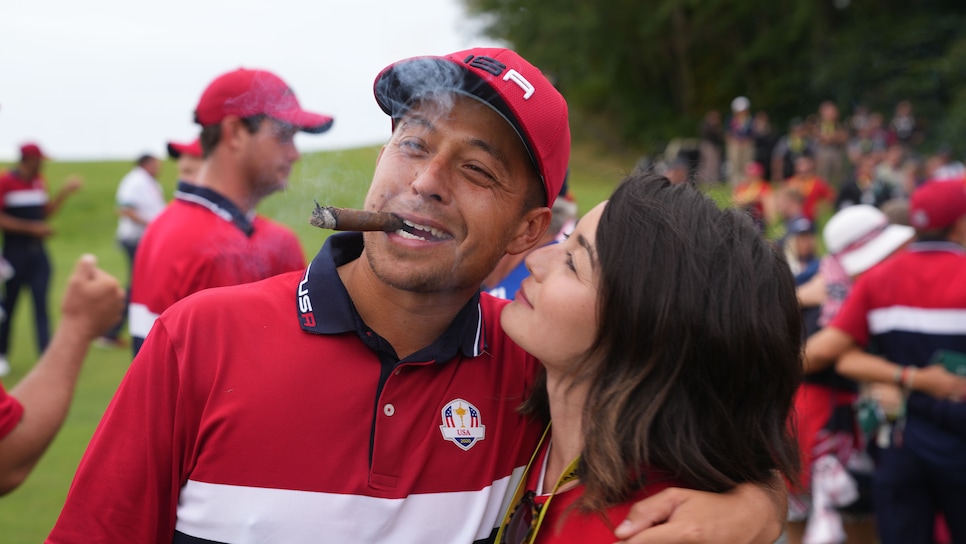 Darren Carroll/PGA of America
… and Tony Finau playing champagne tag with his better half, Alysa.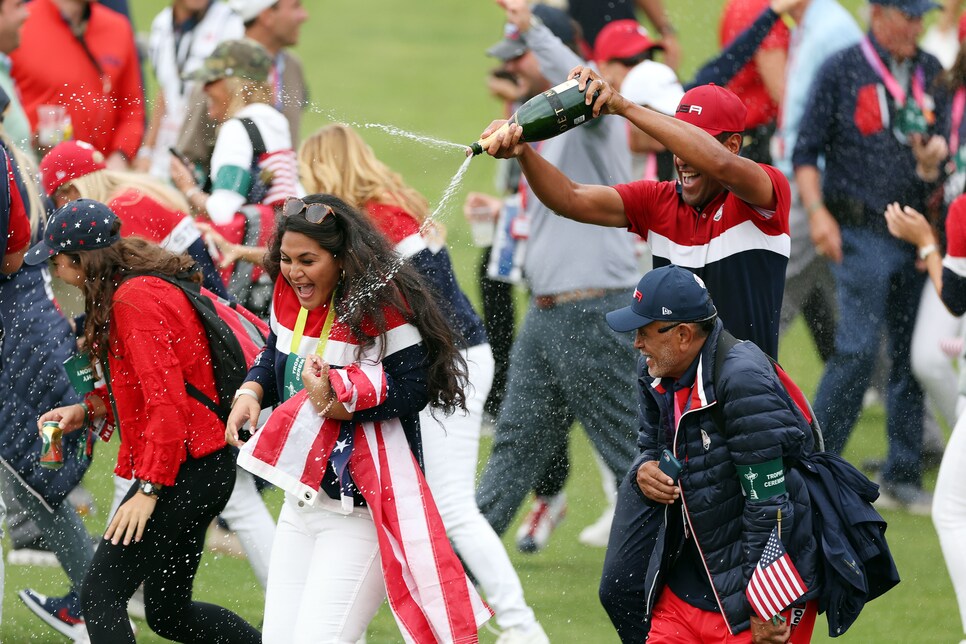 Mostly, though, there was kissing.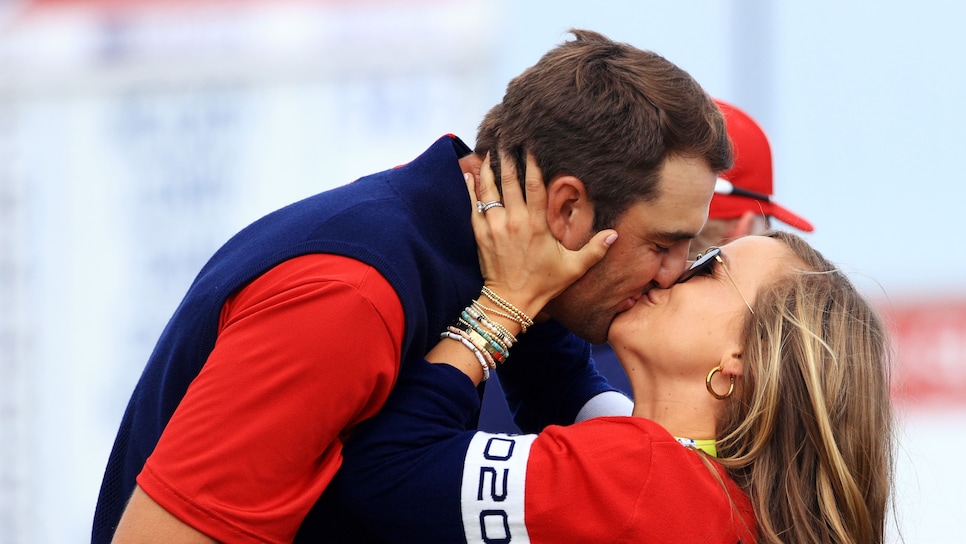 Lots and lots of kissing.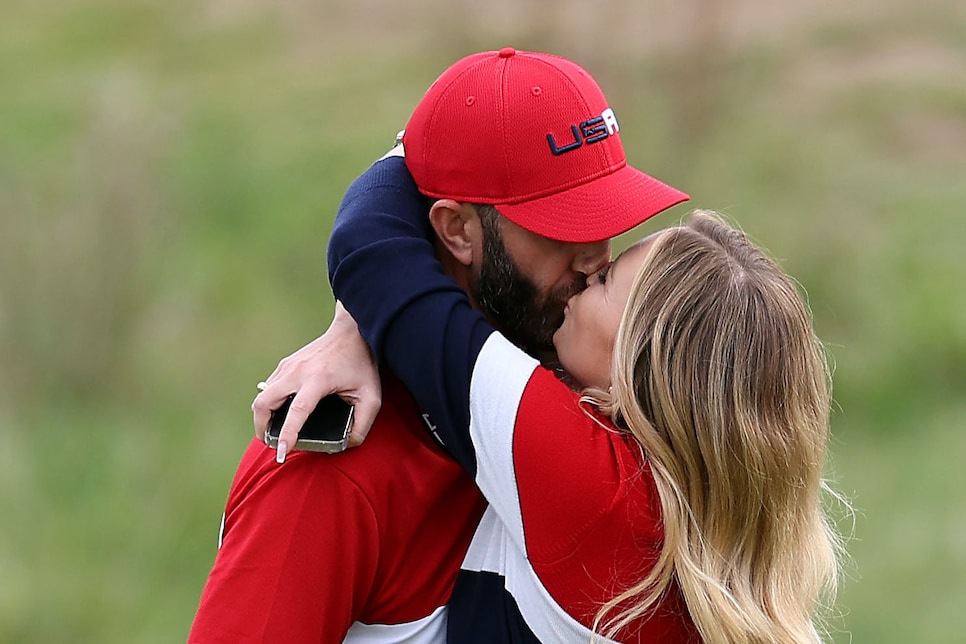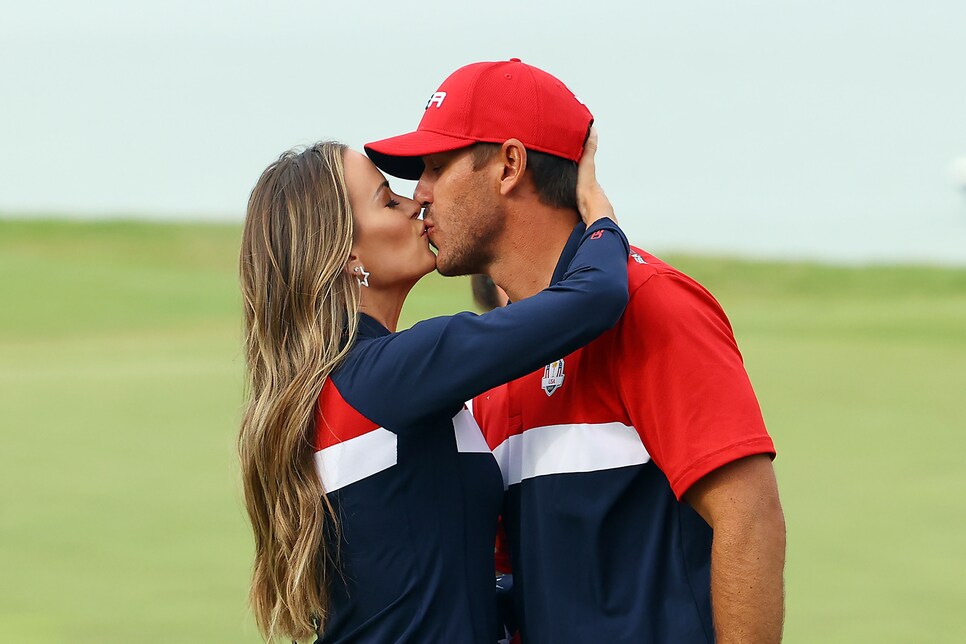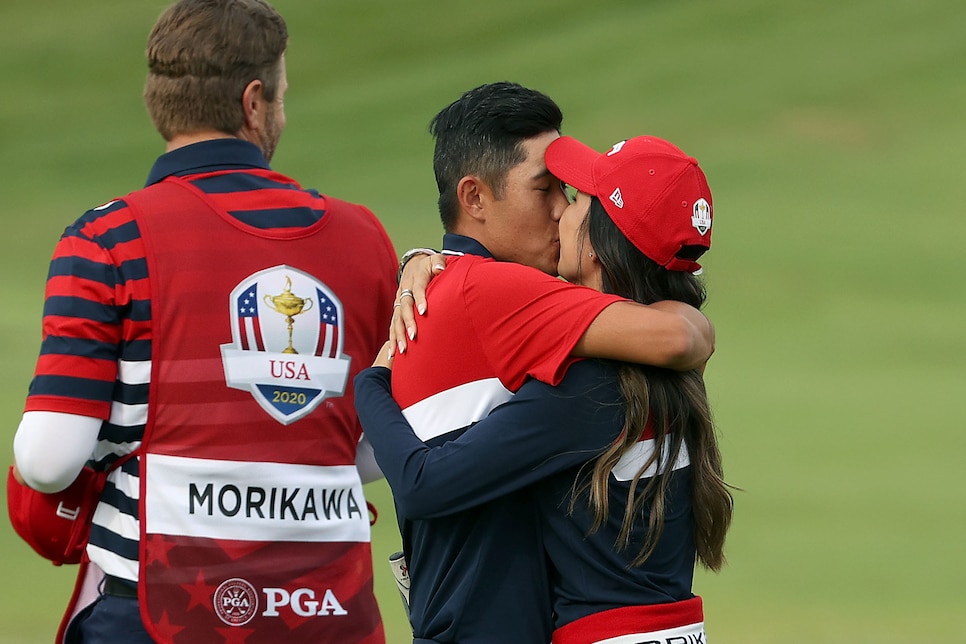 That's Katherine Zhu. She was right in the thick of the action throughout and even ended up on boyfriend Collin Morikawa's shoulders at one point. Bold move, Cotton Katherine.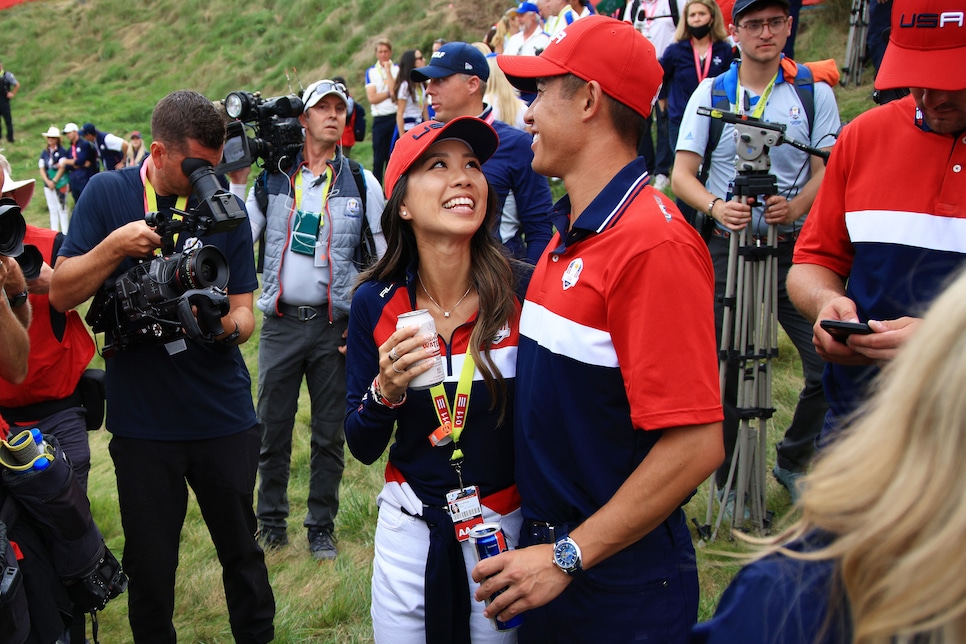 Maddie Meyer/PGA of America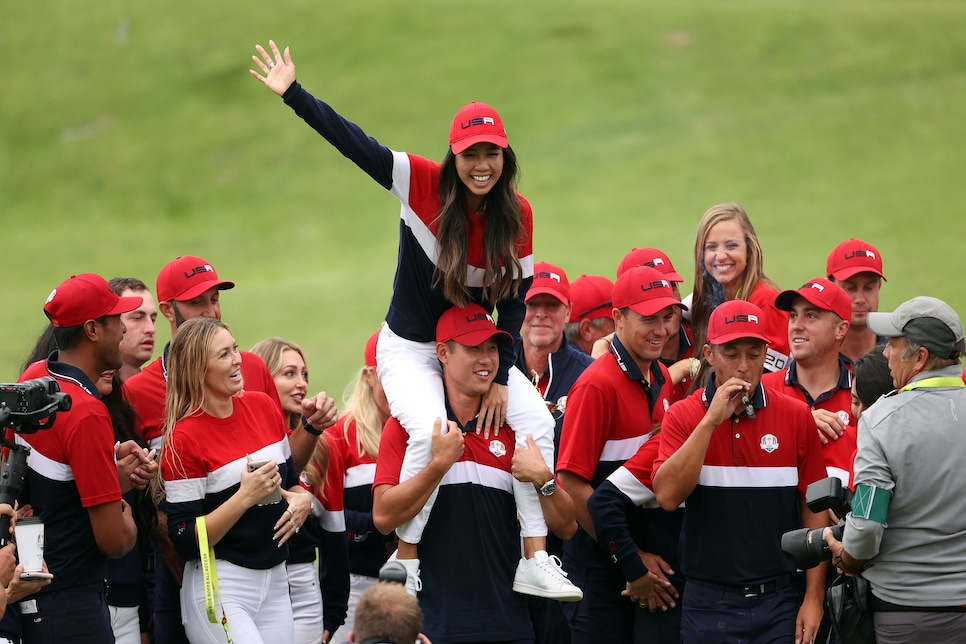 DJ and Paulina did their DJ and Paulina thing …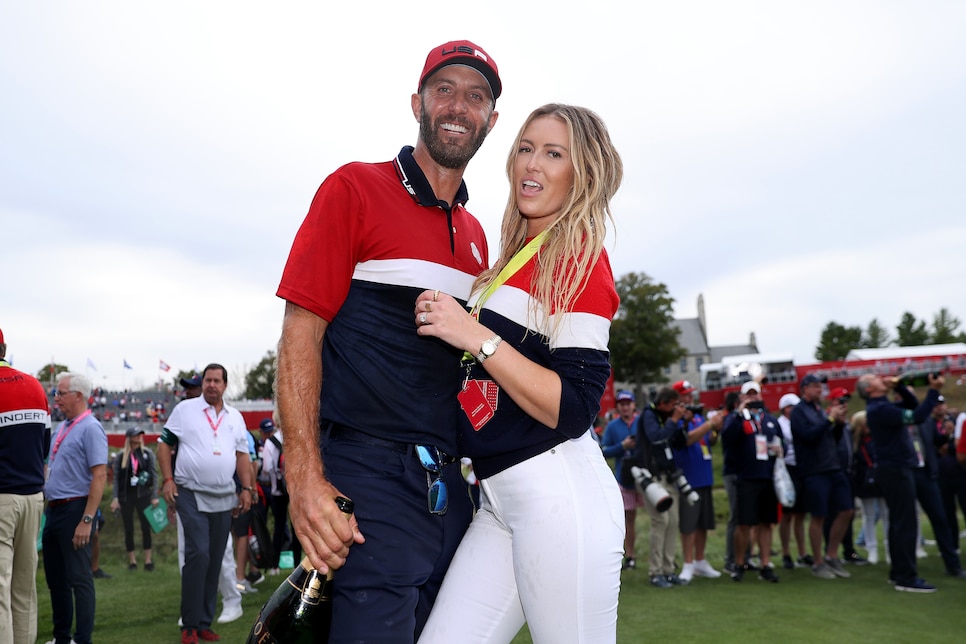 … adorable group photos were had (look at the damn camera, Xander!) ...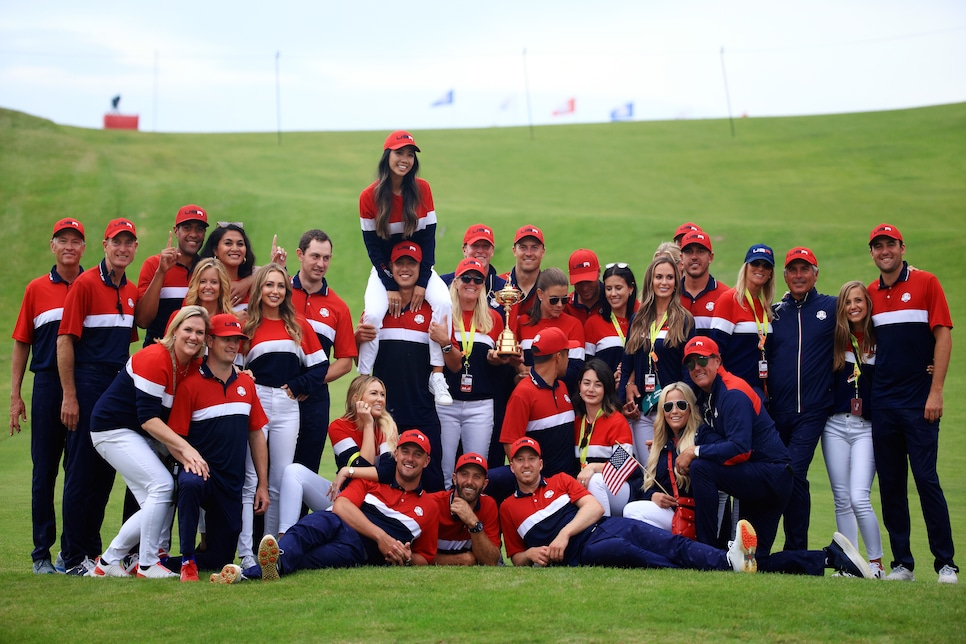 … and the likes of Jena Sims and Nikki Guidish (Patrick Cantlay's girlfriend) documented it all on Instagram, as you might have guessed.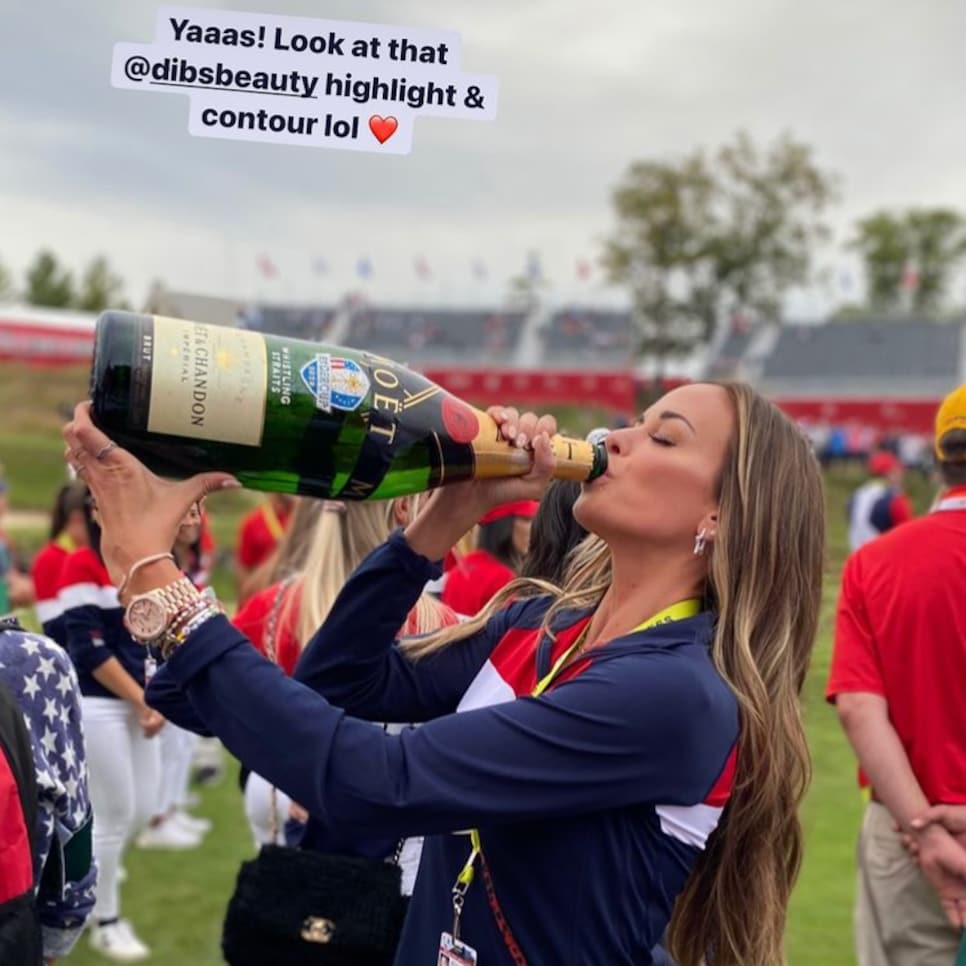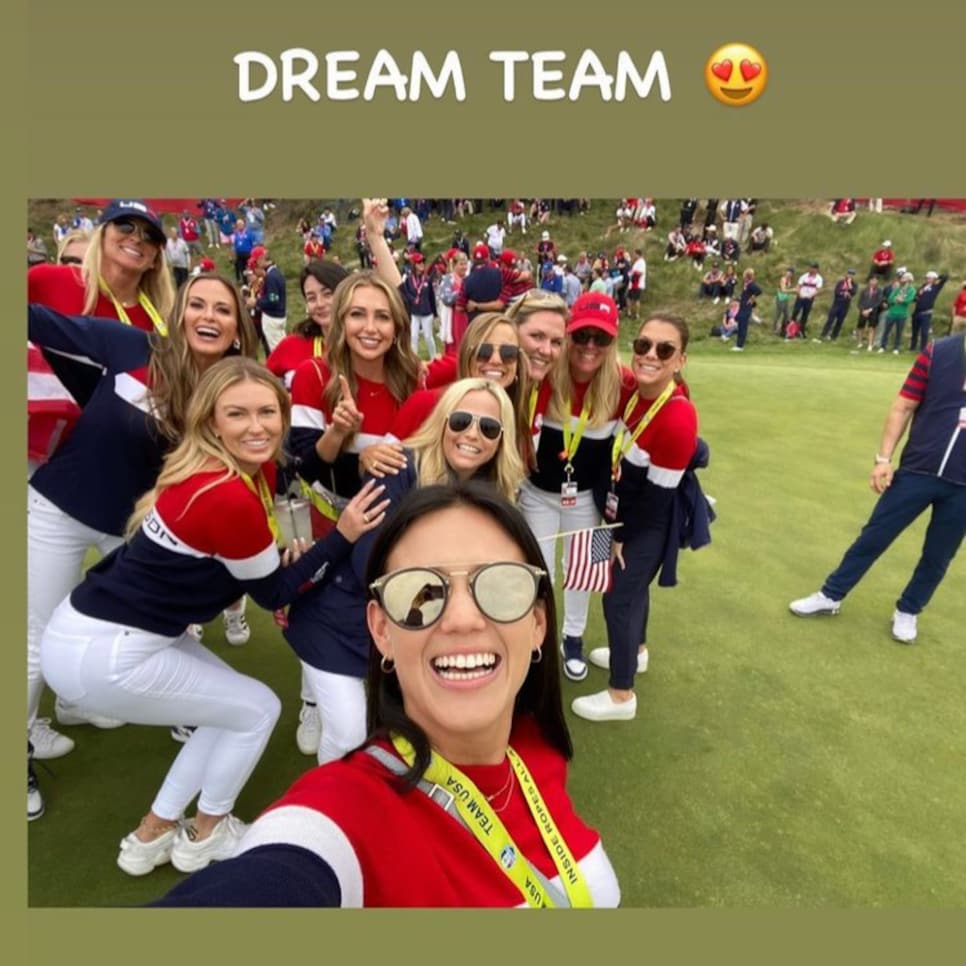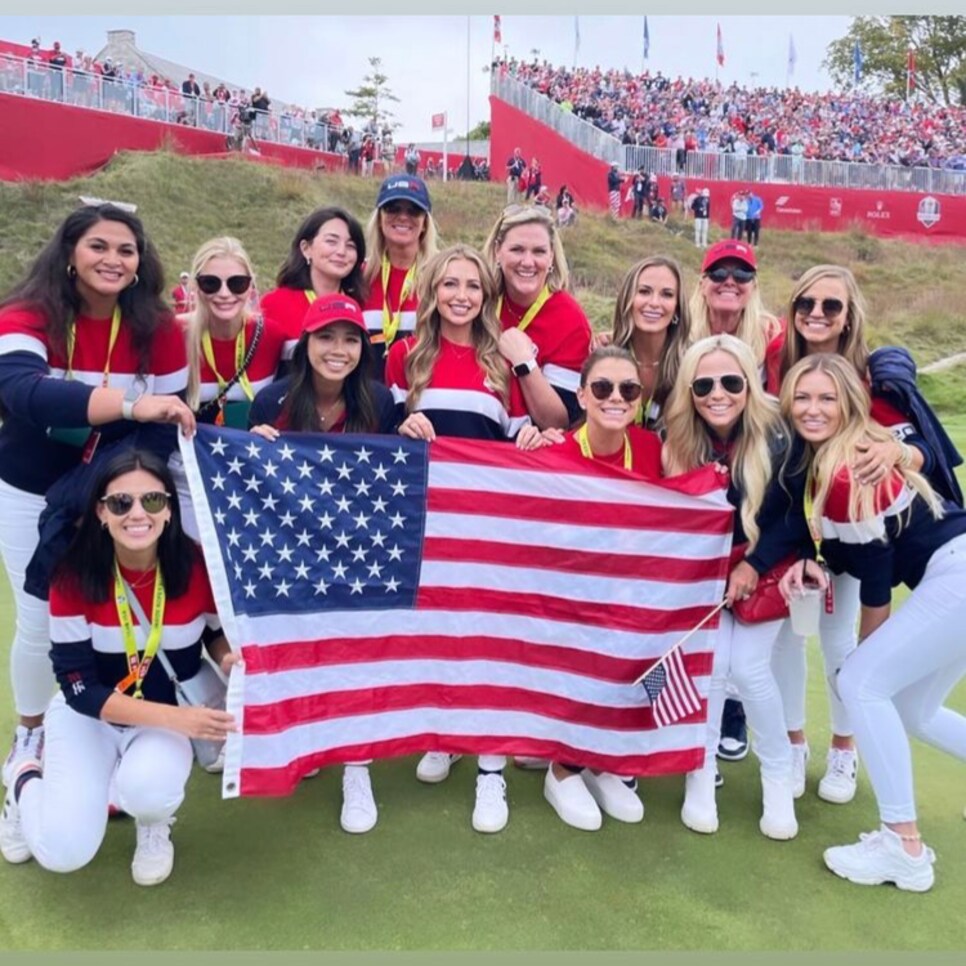 Needless to say, the Ryder Cup isn't just a big deal for the players or fans, but also for the significant others who have not only seen the blood, sweat, and tears that go into it, but have put their blood, sweat, and tears into it too. Rest up and remember to hydrate, everyone. We'll see you in Rome.