Legendary Answers
Ryder Cup 2021: Dustin Johnson had the perfect response when asked if he can still outparty his younger teammates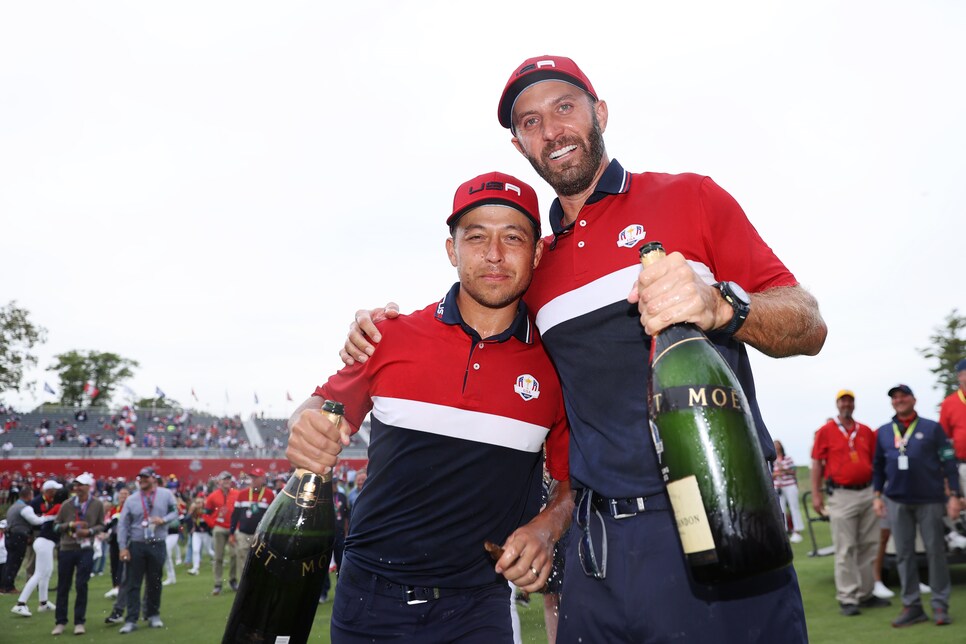 Dustin Johnson and Xander Schauffele enjoyed themselves quite a bit celebrating their dominant showings at the 2021 Ryder Cup.
Warren Little/Getty Images
That set off quite the party among the winning U.S. side at Whistling Straits. Xander Schauffele was chugging beers, chainsmoking cigars and even sliding down hillsides of gorse with beers in hand. Collin Morikawa and Justin Thomas had magnum bottles of Moet glued to their hands ... and everyone was enjoying themselves.
As is tradition, the winning Ryder Cup team has to sit down with the media to do a press conference—usually at least an hour after the Ryder Cup is over, so the golfers tend to be niceeee and sauced when entering the media center—and that was the case at Whistling Straits.
DJ, as you would expect, likes to enjoy himself a cocktail or two—and he was seen with a cup with ice and most likely vodka. Of course, the 37-year-old probably doesn't party like he used to (or maybe he does?), but a member of the media decided to ask the two-time major champion whether he thinks he can still hang with his teammates, who are all younger than he is.
DJ had the perfect response:
Our favorite part might be his teammates' reactions. Justin Thomas and Brooks Koepka could not be more overjoyed with DJ's response.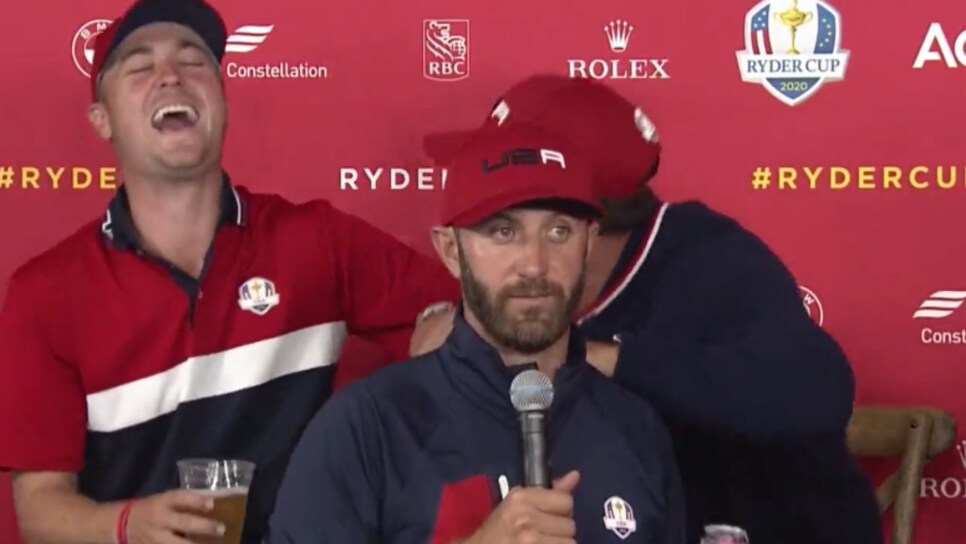 Get that weak s--- out of here. We are talking about Dustin Johnson, folks. Not only an American golf legend but an absolute stallion. The guy went to Coastal Carolina, and for anybody who's been to Myrtle Beach knows, the party always goes harder and longer.
Someone like DJ knows when you get a magnum bottle of Moet, you don't waste it all showering your teammates with the champagne. You must enjoy some of it, too.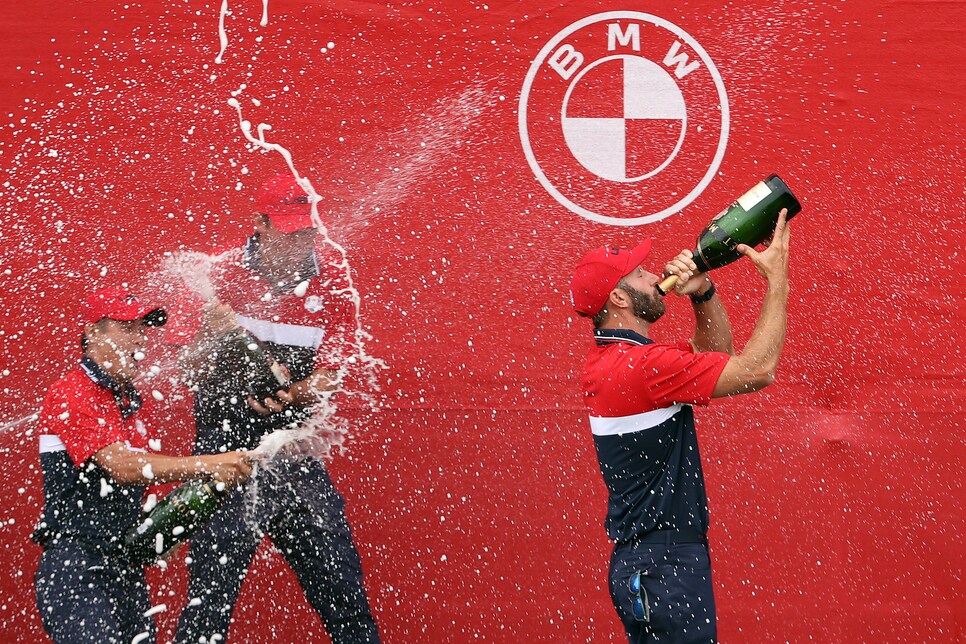 Maddie Meyer/PGA of America
There is no doubt—as the USA party went into the night—DJ was the one leading the party, not struggling to keep up.