hi barbie!
TaylorMade to release limited-edition Barbie-inspired pink bags for Evian Championship
*All products featured on Golf Digest are independently selected by our editors. However, when you buy something through our retail links, we may earn an affiliate commission.*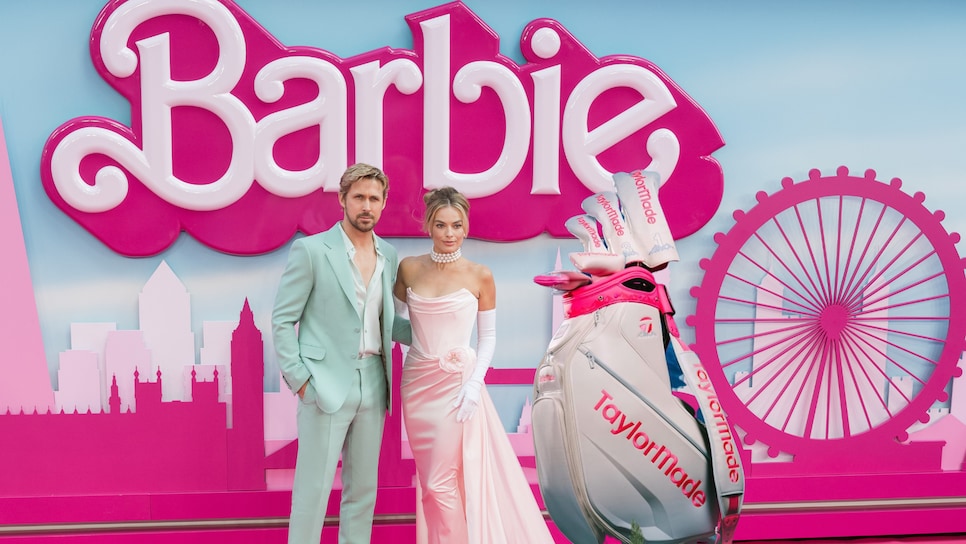 Greta Gerwig, Margot Robbie and the Warner Bros. Discovery marketing team have done everything under the sun to make sure that you, your mother and everyone else you've ever met has heard of "Barbie." Not only is it a success, but it's a record-breaking sensation, resulting in a post-pandemic box-office high and enough popcorn devoured to impress Joey Chestnut.
Well, the pink phenomenon is coming to the golf course as TaylorMade is set to drop limited-edition bags for the fourth women's major of the calendar year. Usually, only the men receive special bags for major championships, however, TaylorMade has produced different notable items for each of the majors featuring LPGA pros. Defending champ Brooke Henderson will be one of the select few to test out the new bags.

Marvel star and dedicated golfer Kathryn Newton seems to be a fan of the new TaylorMade golf bags.
Unfortunately, it does look like the only way to get one of these bags is to play in the major, so unless Charley Hull is reading this, it's probably not looking great for you. Hopefully, someone drops it on eBay. We'll be lurking.
The good news is that there are similar gorgeous pink golf bags ready for you to carry over your next 18. Here are a few of our favorites, and yes … they are Kenough.
Note: Golf Digest is owned by Warners Bros. Discovery.