Golf bags
9 golf bags to give your game a stylish upgrade
*All products featured on Golf Digest are independently selected by our editors. However, when you buy something through our retail links, we may earn an affiliate commission.*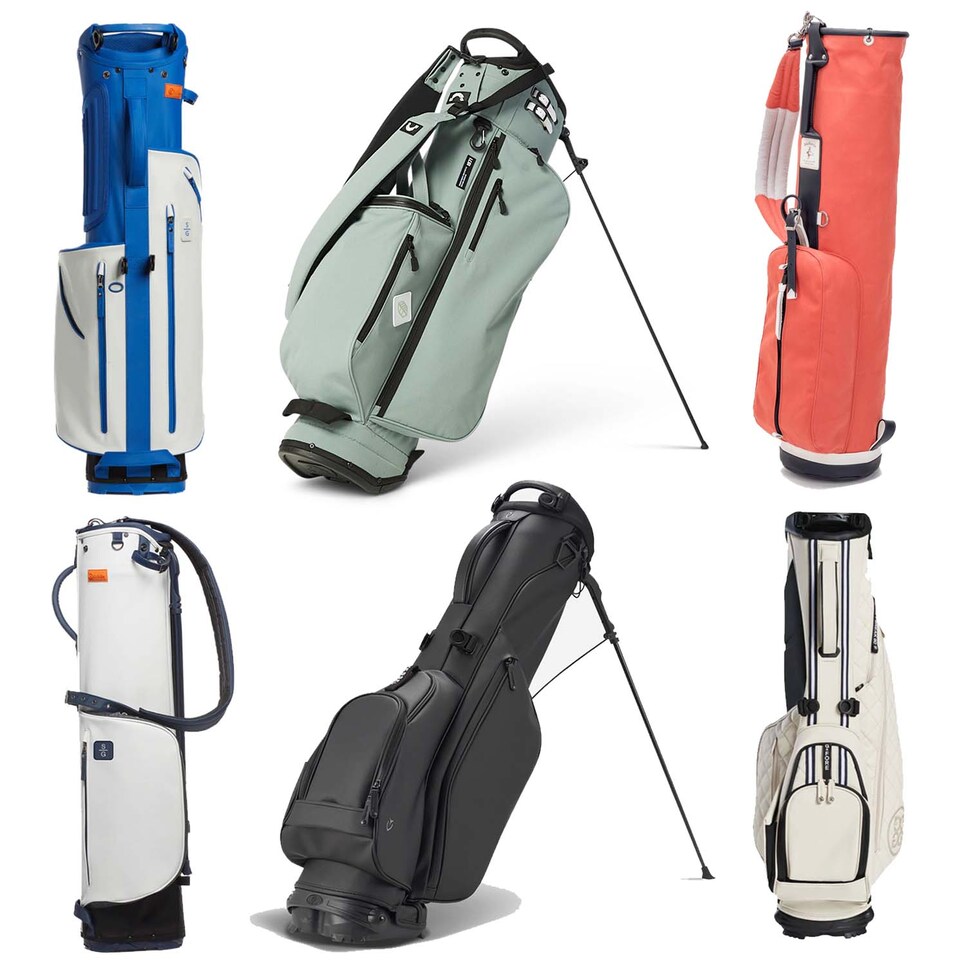 Looking your best on the course doesn't have to be limited to just apparel: Accessories are important additions to your golf ensemble. If you're interested in elevating your golf style, an area to upgrade could be your golf bag. When you choose a golf bag, you should always consider functionality and utility first. Ample club slots, spacious storage pockets, comfortable straps, and a sturdy kickstand are all details to prioritize. But believe it or not, it is possible for a bag to be practical and stylish at once.
RELATED: The best men's golf shoes and The best women's golf shoes of 2022

Check out the following nine bags that will serve all of your on-course needs but with a sleeker, more fashionable look that what you typically find off the shelf. These types of bags can be pricey, but their quality is superior—several are made with a performance leather that gives the bag a contemporary feel without sacrificing durability.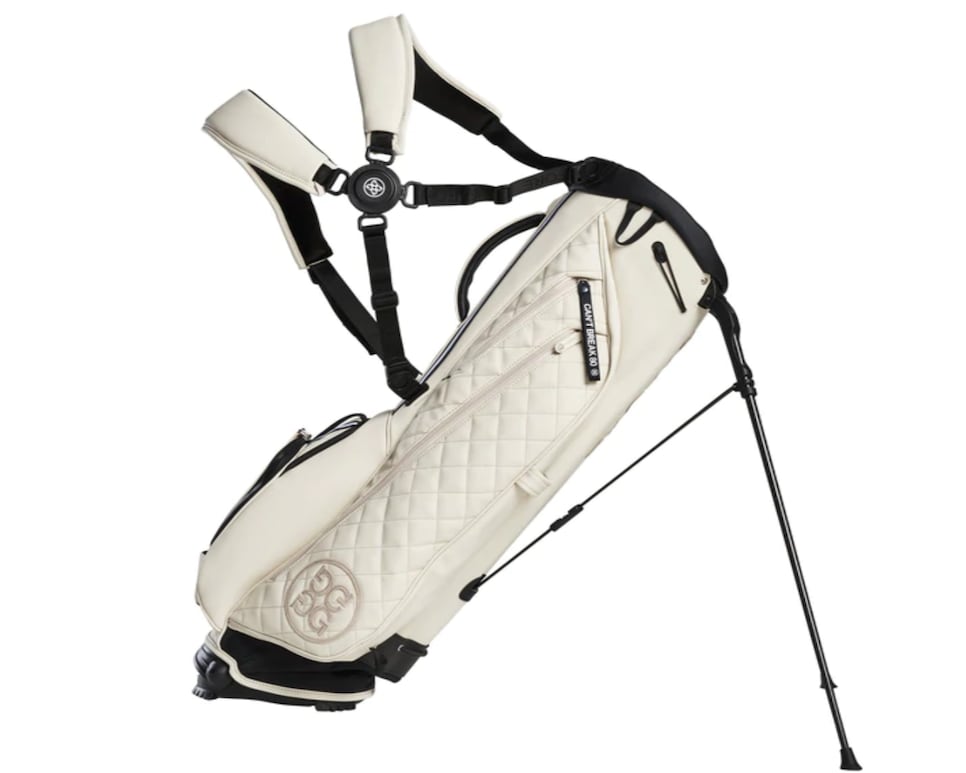 G/Fore Daytona Plus Carry Bag
G/Fore's bags are a great option for golfers who want to stand out from the crowd, but appreciate functionality in their bag. There is a self-adjusting strap for equal weight distribution, a neoprene back panel to add comfort while carrying, and a water resistant pocket for valuables.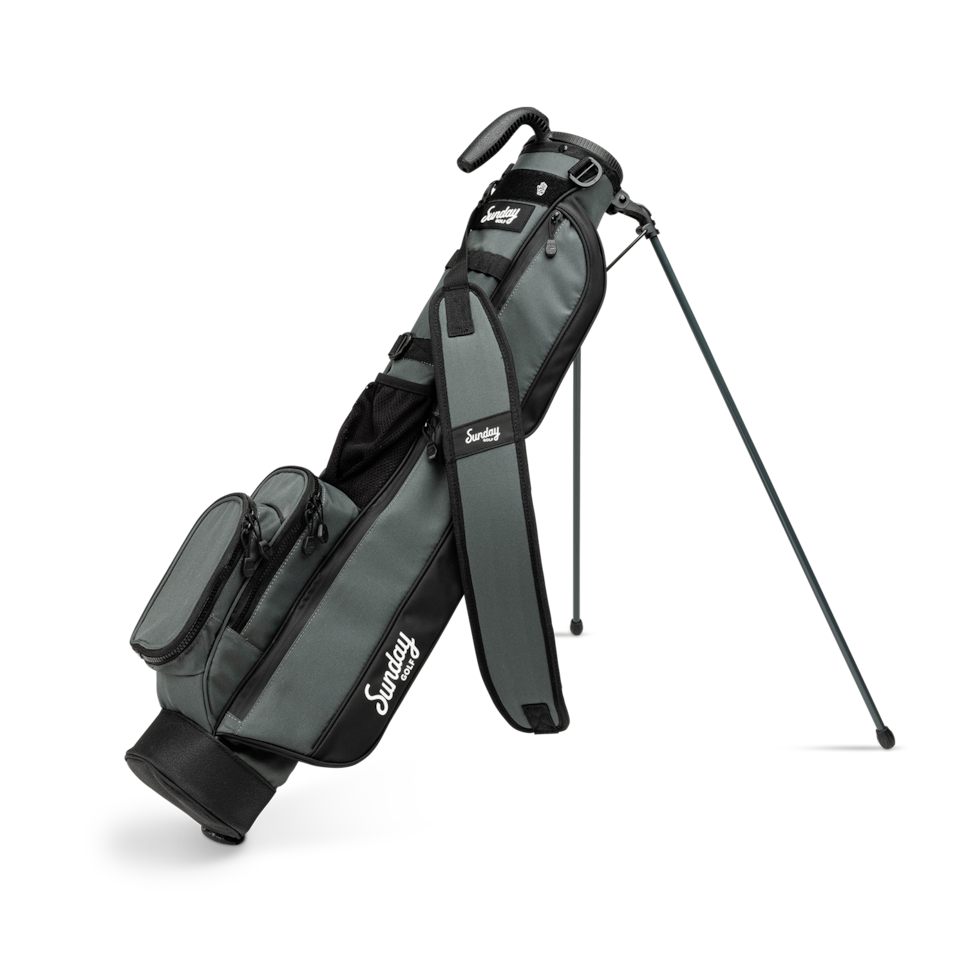 Sunday Golf Loma Bag
Sunday Golf's Loma bag weighs less than two pounds, holds up to seven clubs and, unlike most Sunday or range bags, has a built-in stand. It comes in a variety of color options and even has an insulated drink pouch in one of the pockets.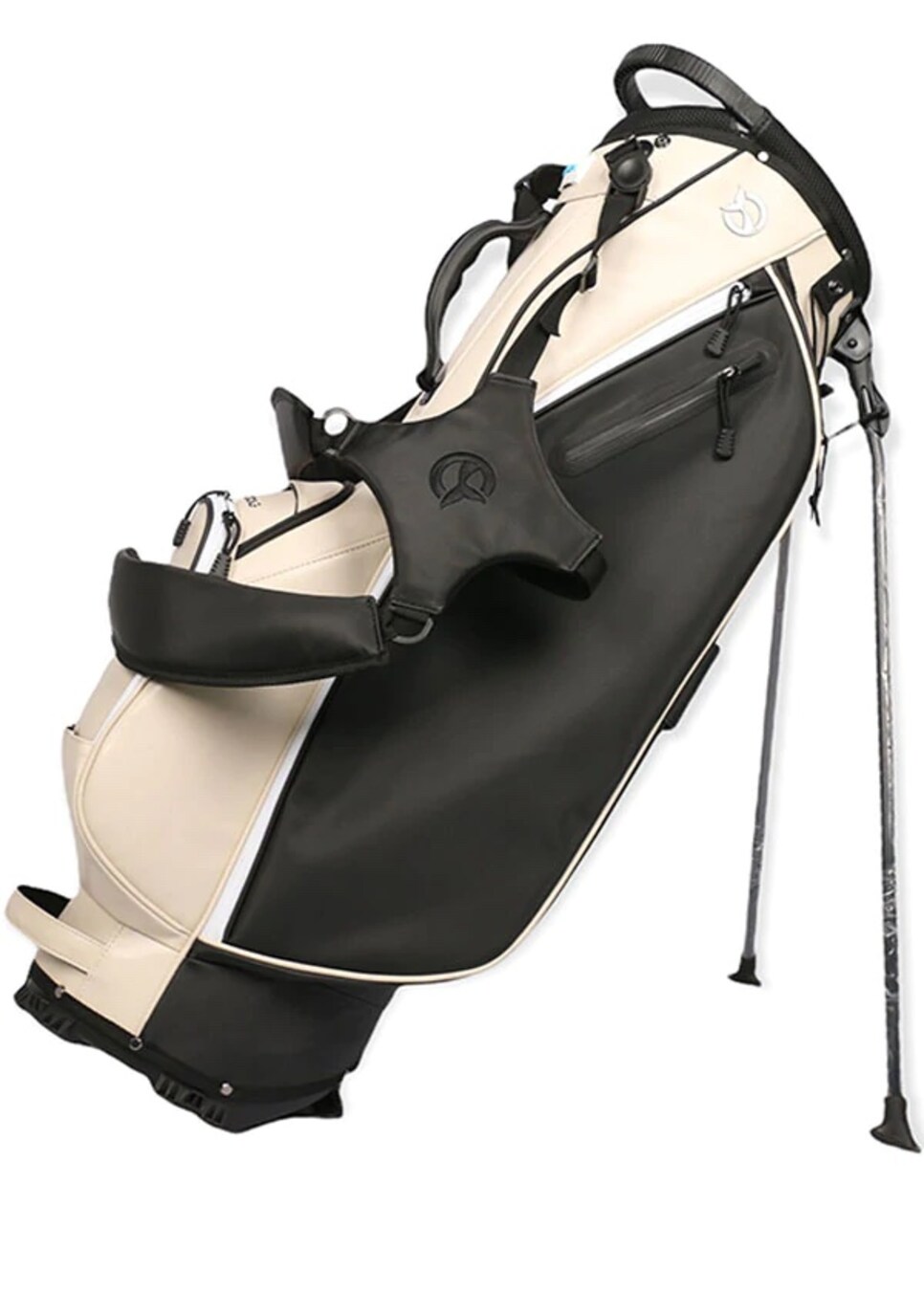 Orca Golf Dorsal Six Stand
This bag is just one of Orca Golf's various options, as the company specializes in customization. This model in particular weighs 6 pounds, but has large compartments for easy storage and a four-way padded strap for added comfort while walking.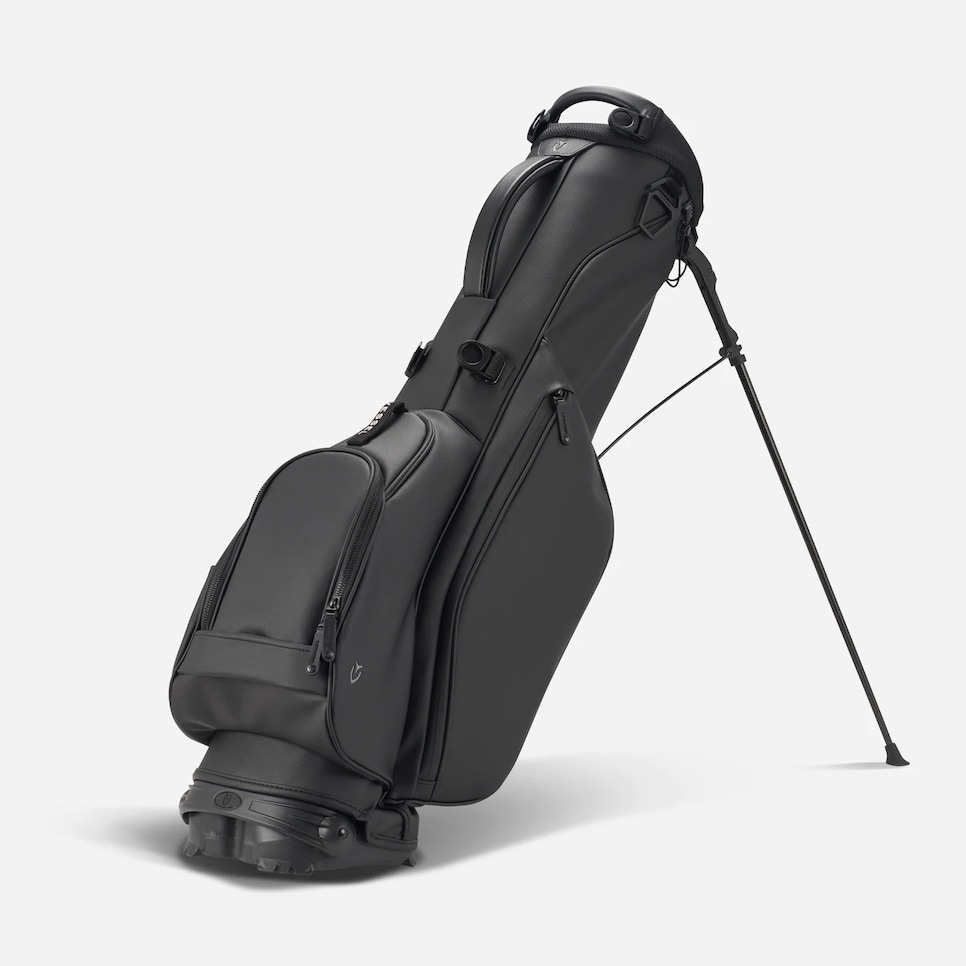 Vessel Bags VLX Stand
This Vessel stand bag has everything you need for the course in addition to a cool, minimalist design. Saddle-style pockets will give you plenty of storage space, while a magnetic pouch will make reaching for essentials quick and easy. The tour-grade synthetic leather material provides a smooth finish, yet the bag only weighs 4.65 pounds.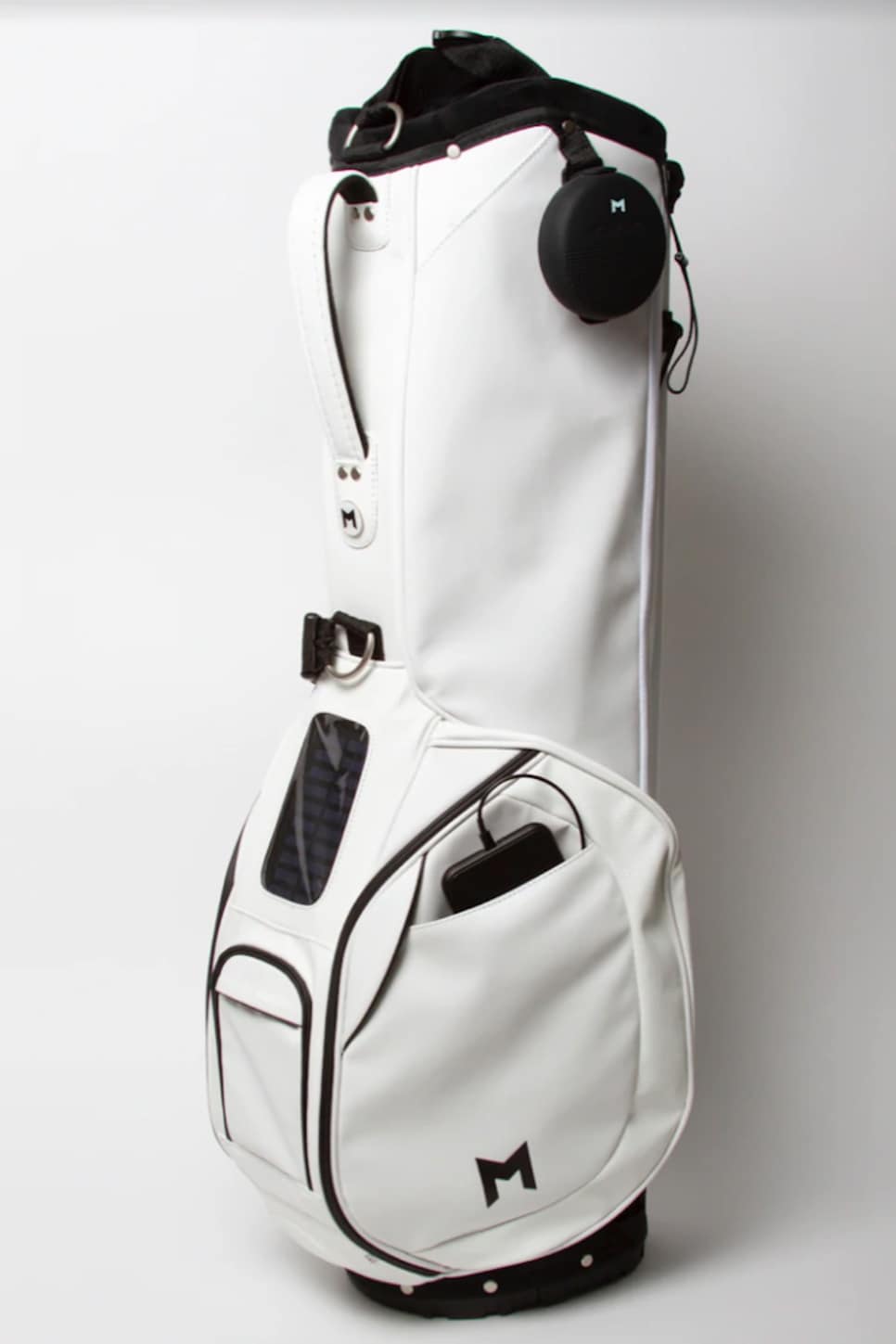 MNML Golf MV2 Golf Bag
MNML's golf bag is both clean-looking and tech-savvy. At five pounds, this bag includes a phone holder, magnetic pocket closures, a phone charging system, and a waterproof bluetooth speaker with eight hours of battery life.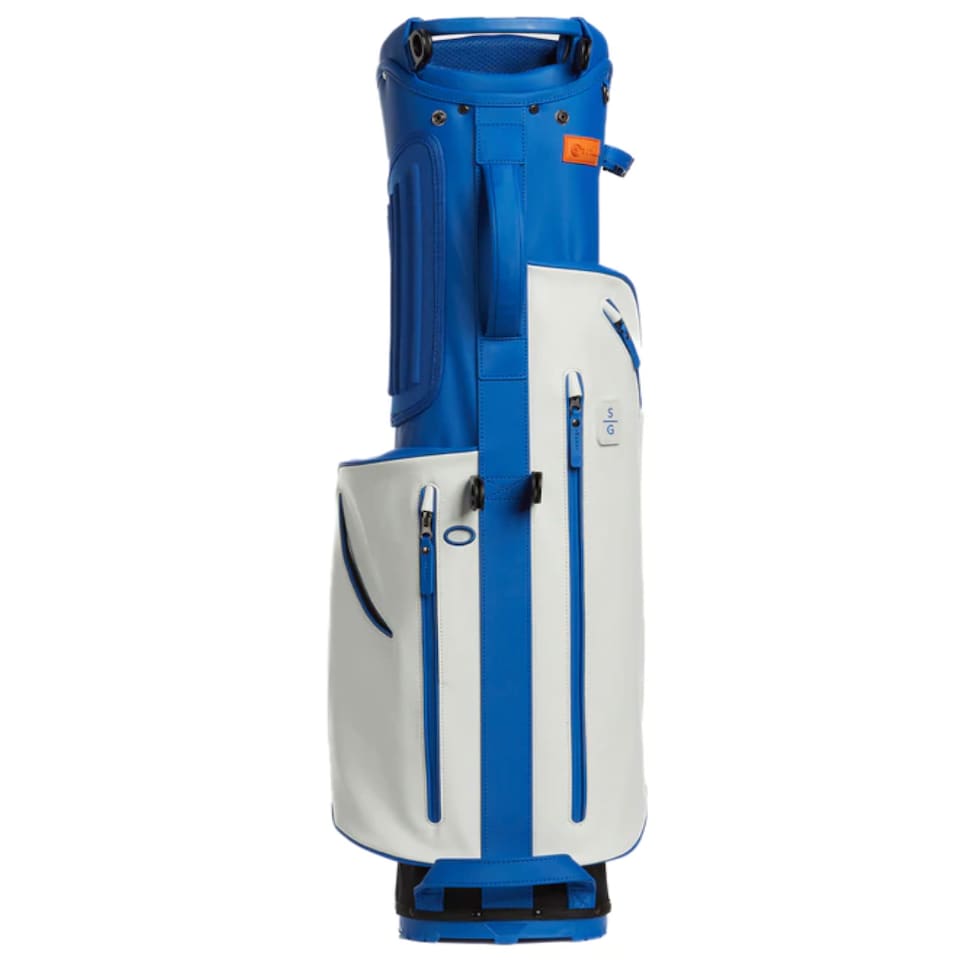 Stitch Golf SL2 Colorblock Golf Bag
The double strap Stitch bag is the perfect bag for players who enjoy walking but want to modernize their golf look. Weighing 4 pounds, this bag has a large pocket to fit a jacket or other apparel, a ball pocket, a felt-lined pouch for valuables, and an insulated container for beverages.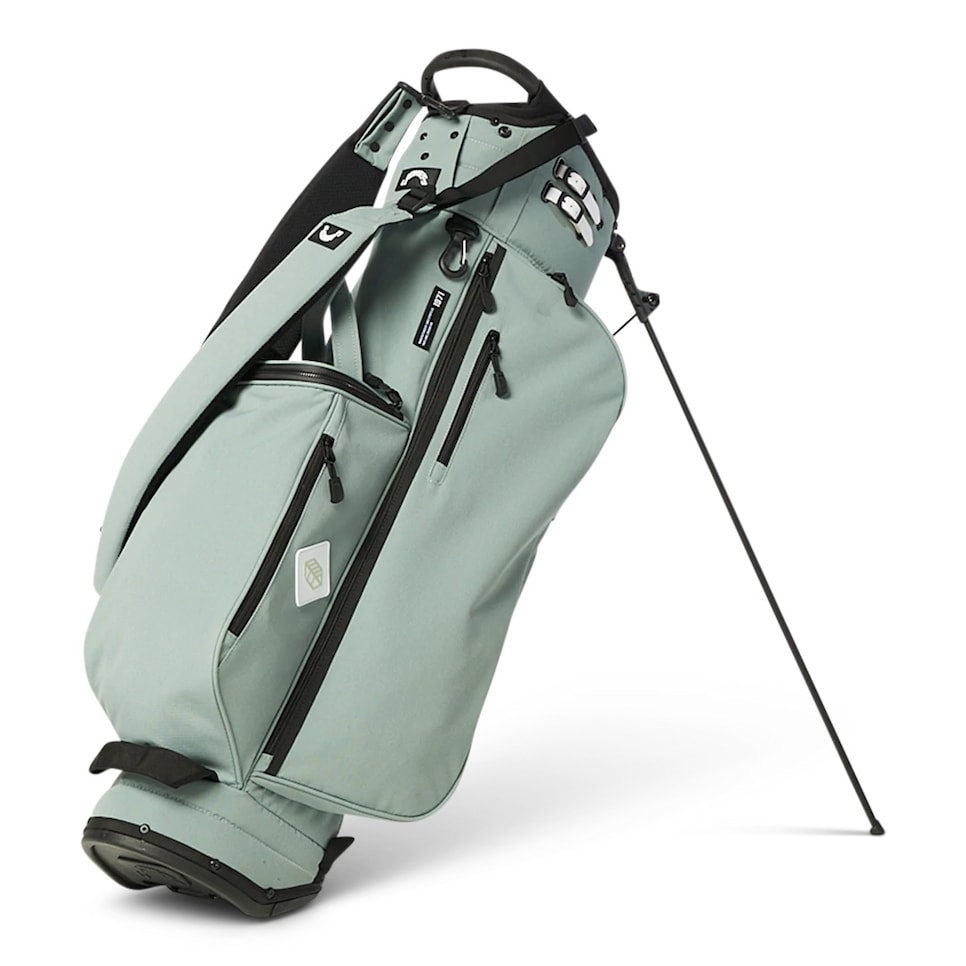 Jones Sports Co. Trouper R Stand Bag
This water-resistant bag from Jones Sports Co. comes in a trendy sage green color and has all of the features that a premium golf bag should have. The model includes a five-way divider for club organization, a large insulated pocket that can hold four 16 ounce cans, and an interchangeable single and double strap design.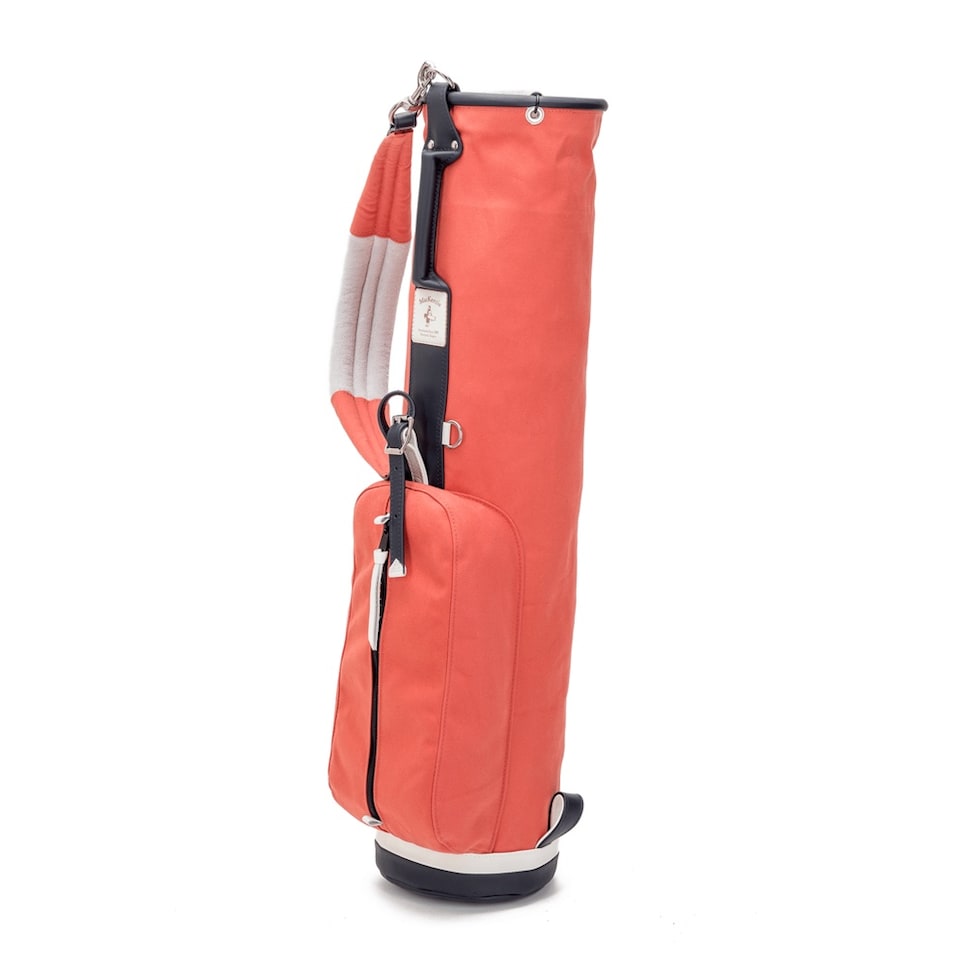 Mackenzie Golf 8" Treated Canvas Mac
If you're looking for a bag that feels more old-school and vintage, Mackenzie Golf Bags is the right place to visit. This beautiful Nantucket single strap bag is made from treated canvas and leather.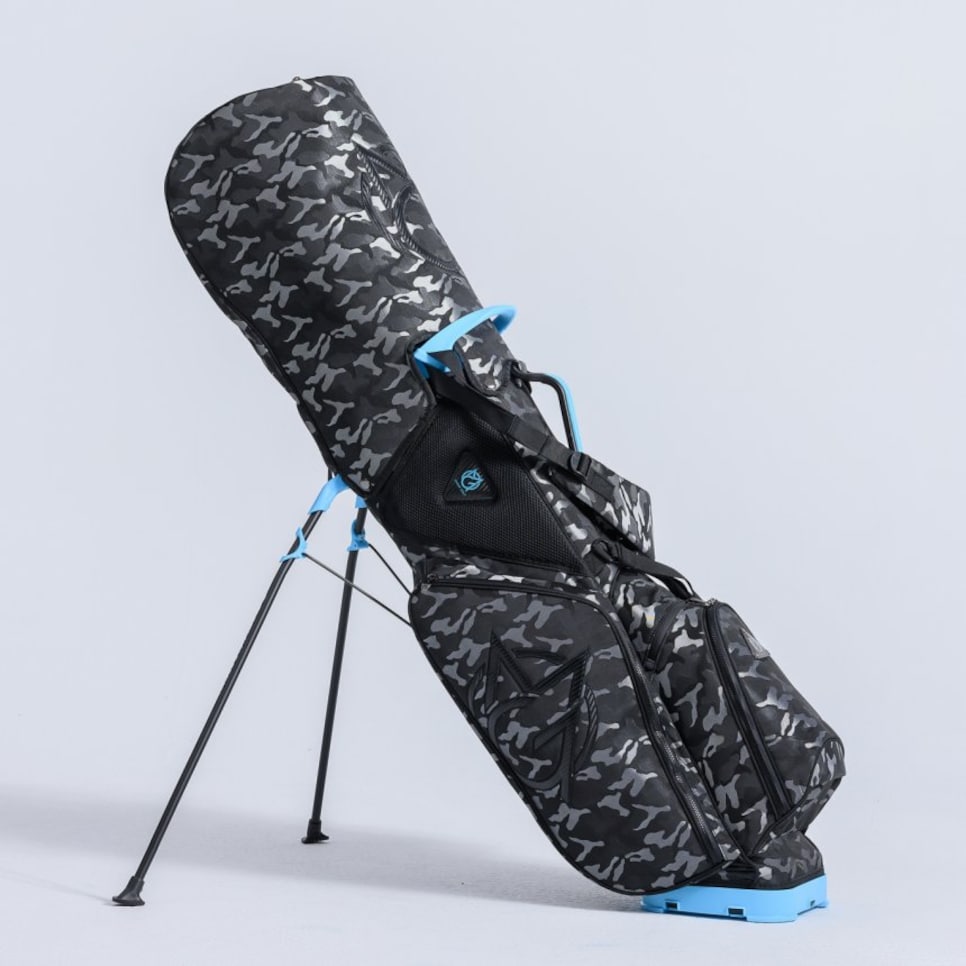 Omnix Golf Camo Blue Stand Bag
This fun camouflage-patterned bag from Omnix is just one of the designs that customers can choose from on their site. The brand allows customers to build their own bag from a selection of styles and patterns, and also design their own logo for a fully customized golf bag.