Pebble Beach Takeaways
Daniel Berger overcomes disastrous double bogey on Saturday with a gutsy 65 on Sunday at Pebble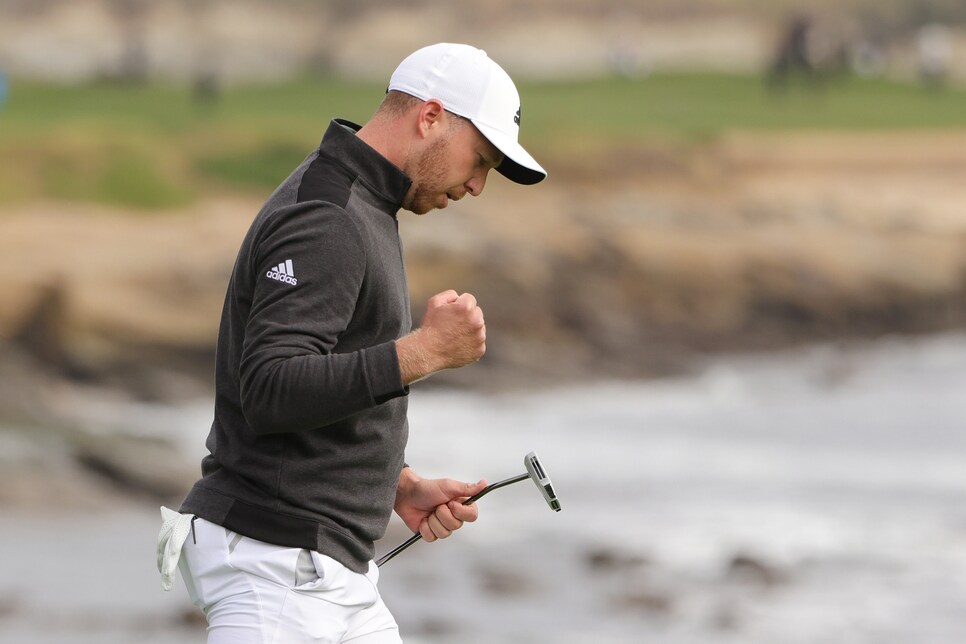 Here are four takeaways from the 2021 AT&T.
Daniel Berger has all kinds of guts
After Saturday evening's stunning reversal of fortune on the final three holes, it was fair to wonder if Daniel Berger, at least in this tournament, was cooked. To suffer such a body blow from Jordan Spieth, the same guy who ripped his heart out at the 2017 Travelers, would simply be too much to overcome. In reality, it may have been a blessing, because there is nothing Berger loves more than coming from behind to win. He did it again on Sunday at Pebble Beach, closing with a seven-under 65 that included a door-slamming eagle on the 72nd hole. After starting the day two shots back of Spieth, he wound up finishing three clear of him. Major guts.
Berger now has four wins on the PGA Tour, and his final rounds in those victories are as follows: 67-66-66-65. In that Travelers Championship he lost to Spieth in a playoff, he also shot a 67. The former Florida State All-American is not scared of the Sunday heat, which will serve him well at the Ryder Cup, should he make the team. He entered the week 12th in the U.S. team standings, but this victory makes him all but a lock.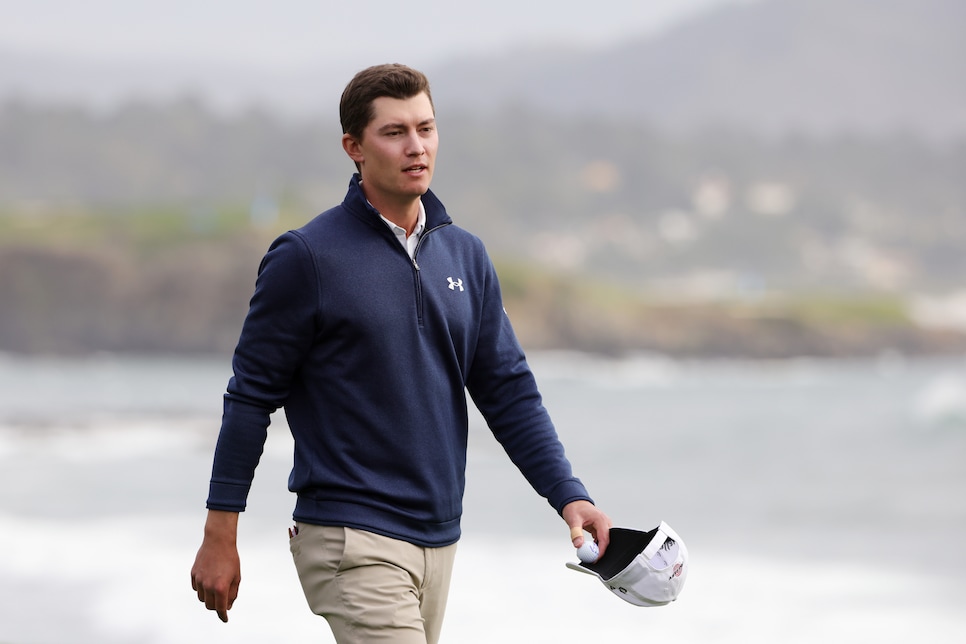 We'd like a lot more of Maverick McNealy, please and thanks
Prior to this week, the former No. 1 ranked amateur in the world had been in the mix a handful of times in his young PGA Tour career, and almost always because his putter kept him in it. This week, though, we saw the full McNealy package, which included one of the cockiest, sauciest club twirls in club-twirl history in the 72nd fairway. He didn't make the eagle putt, but it wouldn't have mattered anyway (well, it would have if not for that ridiculous penalty from Saturday).
If you know McNealy's backstory, you're well aware he could quit the game tomorrow and do just fine in life. He doesn't need pro golf, and, let's be honest, pro golf doesn't need him either. But after Sunday's saucy performance, we've found ourselves clamoring for more Mav. What a name. What a talent. He's another one of these young studs who is close to "putting it all together," as they say, and the more of those guys the merrier.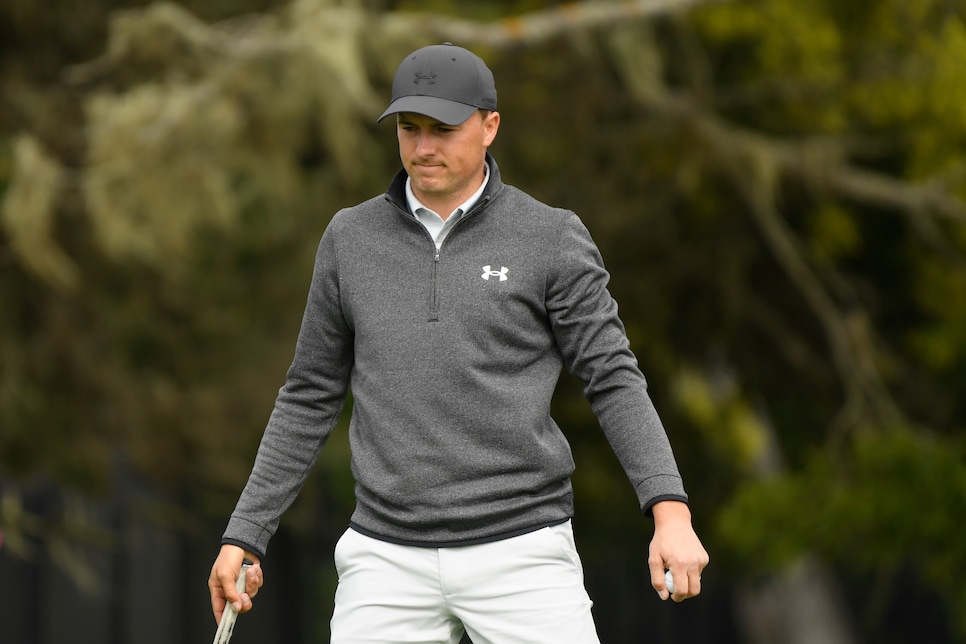 Does Jordan Spieth have the Sunday scaries?
In fairness to Jordan, that he's contended in back-to-back weeks is solid proof that he's returning to his old self. This is a great thing. The sport is better with Jordan consistently in it. We are all rooting for this to continue. BUT … are we in the trust tree? OK, good. The Sunday swoon trend is very real.
You may be asking, how can it be a trend if he's just starting to contend again? Well, if you look at the few times he has been in contention since 2017, the Sunday numbers are not good save for that Sunday 64 at Augusta in 2018. Since then though, it's been SundayScariesVille.
With the 54-hole lead at Carnoustie in 2018 he shot 76 on Sunday. At Colonial in 2019, he began the final round just two off the lead, and he wound up finishing T-8 after a two-over 72. The following week at Muirfield Village he shot a one-over 73 on Sunday after starting the day just four back. In the first post-restart event at Colonial, Spieth was one shot off Xander Schauffele's 54-hole lead. He posted a one-over 71 to tie for 10th.
And now he has last week and this week to add to that not-so-great collection. At WMPO, with a share of the 54-hole lead, he finished with a one-over 72. This week, he led by two at the beginning of the final round, and ended up finishing three back. He did shoot a two-under 70, which you could argue is progress. But he knows better than anyone that that usually doesn't get it done unless you're up by seven or eight on Saturday evening. We should urge the same patience he is exercising in this comeback process, but these Sunday stumbles have become the norm since Royal Birkdale.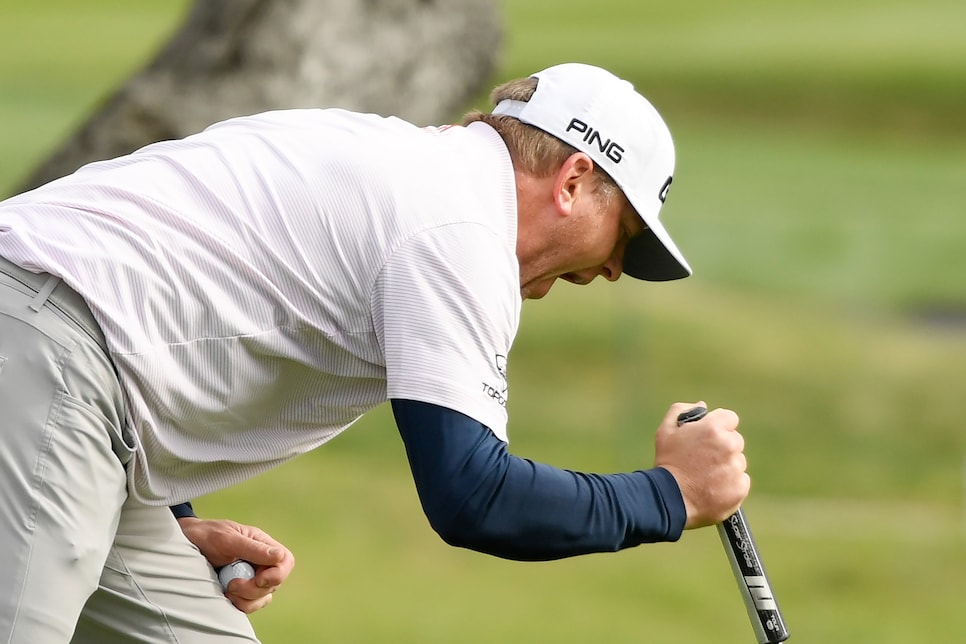 That Nate Lashley debacle on 16 was NSFW
Nate Lashley's victory at the 2019 Rocket Mortgage Classic was one of the great feel-good stories in recent memory. Part 2 of that story seemed to be playing out on Sunday at Pebble, where Lashley was in full control for 15 holes. Then came the 16th green, where this utter debacle took place:
As if the four-jack wasn't ugly enough, Lashley slammed his putter down on the green as he walked off, which the above clip conveniently cuts out. Letting out frustration is fine, so long as you don't damage the golf course (cough, Sergio, cough). Not the best look for Lashley, but hopefully he learns from it. He's too nice of a guy to have his character called into question over one brief lapse in judgement. By the way, we do not condone damaging the putting surface, but that pin position was downright cruel. Lashley was within his rights to helicopter his putter into the ocean.