Takeaways
Daniel Berger got Spieth'd again at Pebble Beach, but he has one more round to exact revenge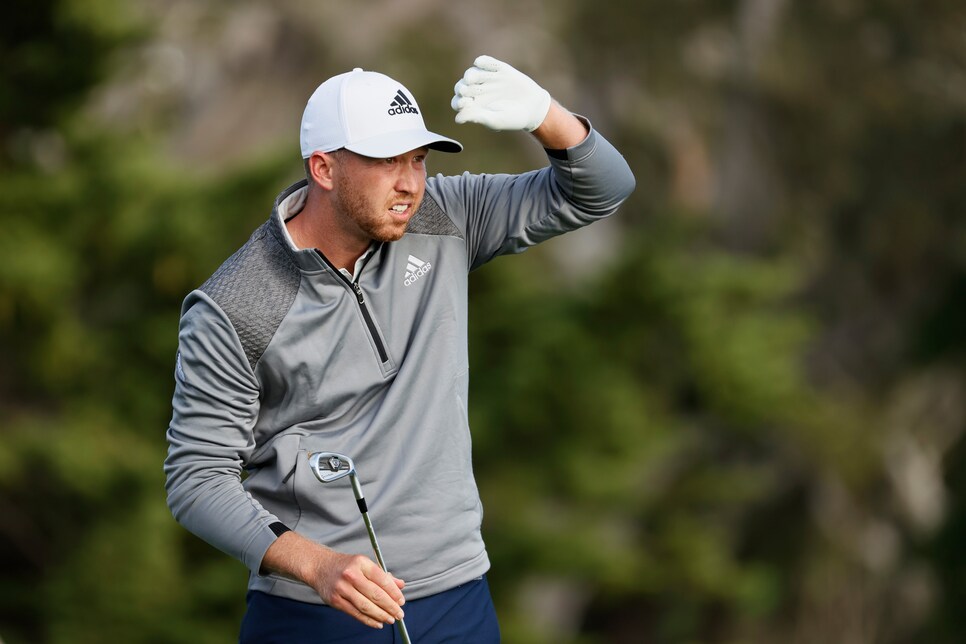 We were told this week's field at Pebble Beach was a weak one, and that was partly true. No DJ. No Bryson or Brooks or Rahm or Rory. No JT. No stars. No pop.
We must have forgotten that Jordan Spieth was in the field, and not the Spieth who was mired in a slump for the better part of three years, the Spieth who fired a 61 last Saturday in the desert and had us all shouting "IS HE BACK?" from the rooftops. Through 54 holes at Pebble Beach, where Spieth is your solo 54-hole leader, he has seemingly answered that questiuon with an emphatic yes.
Before we delve a little further into the Spieth madness, we'll kick off this edition of Saturday evening takeaways with one of his chasers.
That was a disastrous turn of events for Daniel Berger
If you caught the last hour of the coverage, you undoubtedly saw the clip of Spieth ripping Berger's heart out at the 2017 Travelers Championship. It remains one of the more famous non-major winning shots in recent memory, and lost in all the hoopla of that bunker hole out was the fact Berger was on the receiving end of it. Berger could have faded into oblivion after that, while Spieth went on to win a major the very next month.
Instead, it was Spieth who became utterly lost, while Berger, despite injury issues, began rising the World Ranking, thanks to a number of high finishes, including a T-6 in the U.S. Open at Shinnecock and a win at the 2020 Charles Schwab Challenge. Prior to last Saturday and Spieth's run at TPC Scottsdale, Berger was far and away the better golfer of late, and he had a chance to cement that fact this weekend.
He was doing exactly that on Saturday through 15 holes, leading Spieth by two shots with a chance to extend that margin before reaching the clubhouse. Then, Spieth holed out for eagle on 16, right in Berger's eye again, and two holes later Berger hit his tee shot out of bounds and made double. In less than 40 minutes, he went from two up and in full control to two down and having to come from behind on Sunday. A disastrous turn of events would be putting it lightly. Luckily for him, Spieth's heroics didn't come on the 73rd hole like last time, so he has plenty of holes left to exact some revenge.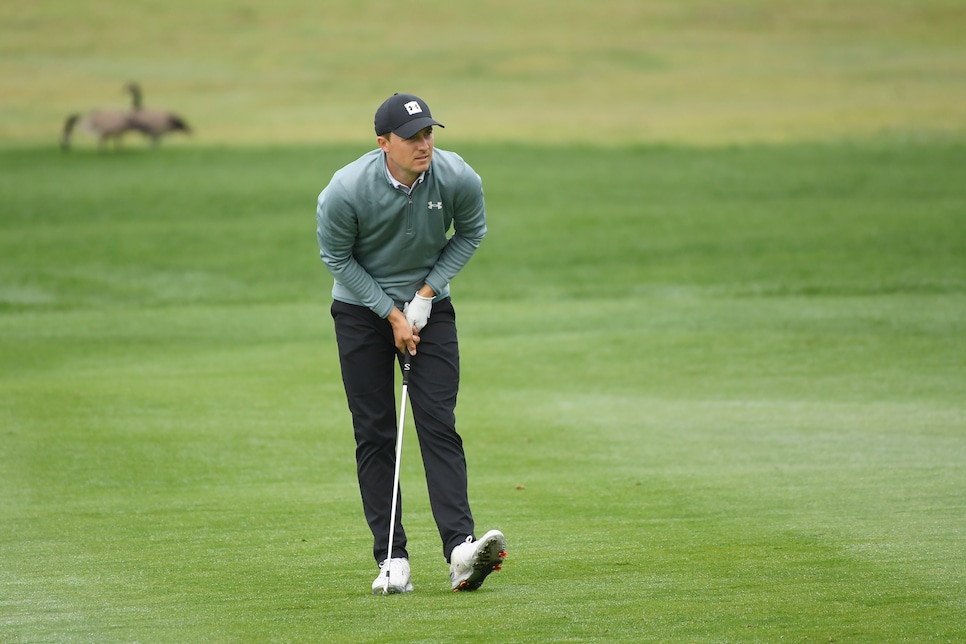 Good news: Spieth is leading. Bad news: There are 18 holes left
We can claim he's "BACK" as many times as we want, but he isn't truly back until he wins, and some would argue until he wins a major. We just did this 54-hole lead, he's definitely back routine last week, and then he stumbled home on Sunday. Doing that again would not inspire confidence, even if he tries to claim it's part of the "process." He's got to finish one off to prove it. Breaking: water also wet.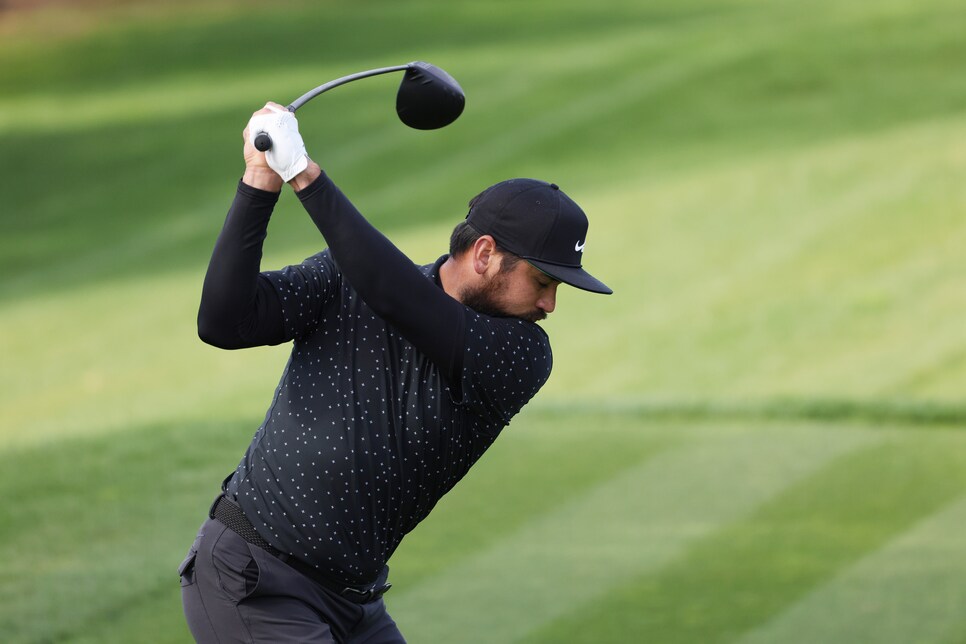 There is some serious lurking happening
We say Spieth has to finish it off like it's easy. It most certainly will not be easy. First reason—it could blow up to 15 mph again on Sunday. Second reason—the guys chasing him are legitimate contenders, starting with Patrick Cantlay, who, in case you forgot, tied the course record at Pebble on Thursday. He's also finished T-17 or better in five of his last six events, including a win at Zozo and a runner-up at AMEX, where he shot a final-round 61. He's two back, along with Berger.
Then there's 12-time tour winner Jason Day, whose incredible career record at Pebble Beach is missing only one thing: a win. Following his third-round 68, his third straight sub-70 round, he's three back at 10 under. This, despite some below-average iron play. Should he turn that around on Sunday and heat up with the putter, it would surprise no one if he threw up a closing 65 to win. Also in the mix: Paul Casey (-10), Maverick McNealy (-10) and Russell Knox (-11).