Rules
Here's why Maverick McNealy was the victim of a frustrating penalty while in contention at Pebble Beach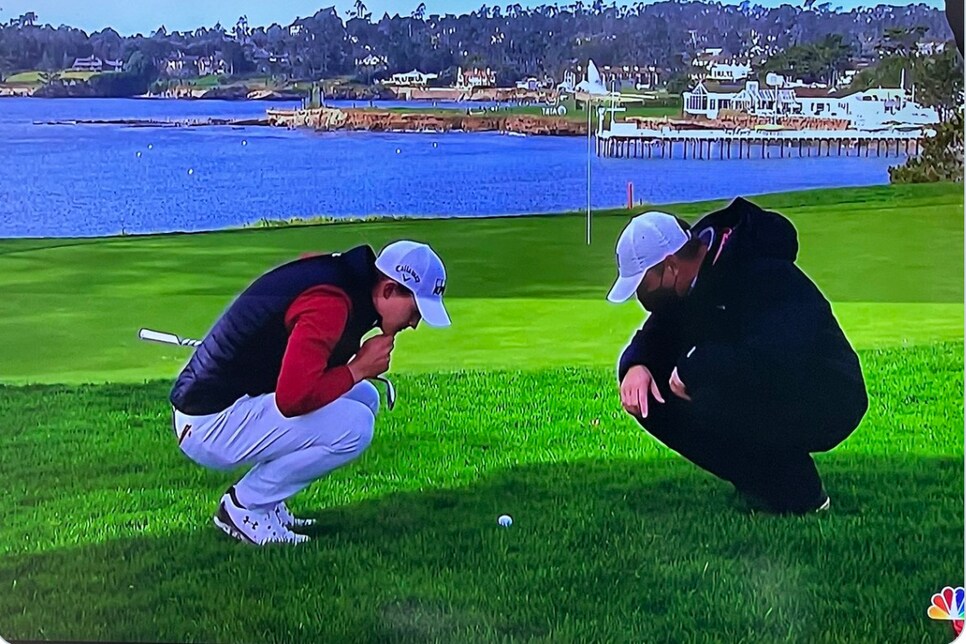 Until he got to the par-3 fifth hole. McNealy pulled his tee shot long and left of the green, and as he was preparing to hit his chip, his ball clearly rolled forward as he was about to address the ball with his wedge. It actually rolled into a worse lie than the initial one, but no matter—McNealy immediately called a rules official to help him navigate the situation.
After a lengthy discussion—most of which was shown by the Golf Channel broadcast, which showed McNealy and the official standing over the ball for several minutes—both agreed that McNealy's setting the club behind the ball likely caused the ball to move. As such, he was assessed a one-shot penalty under Rule 9-4 and forced to re-create his initial lie.
If you're thinking, I thought they changed this rule, you're right. Kind of. After the messy situation at the 2016 U.S. Open, when Dustin Johnson was penalized for accidentally moving his ball on the putting green, that rule was indeed changed as part of the 2019 updating of the rulebook—but only for balls on the green. If you accidentally cause your ball to move on the putting green, it is no longer a penalty. But if you can determine with virtual certainty that you caused the ball to move, albeit accidentally, anywhere but on the putting green, it's a penalty.
An unfortunate situation, especially because McNealy never intended any funny business. And he should be applauded for calling in the rules officials and coming to the right decision. Though the 2019 rule changes went a long way toward considering intent, there are still some places where intent doesn't matter—and this is one of them.