Arnold Palmer Invitational
Lee Westwood comes up short (again), Bryson hangs on and Spieth caps a solid Bay Hill debut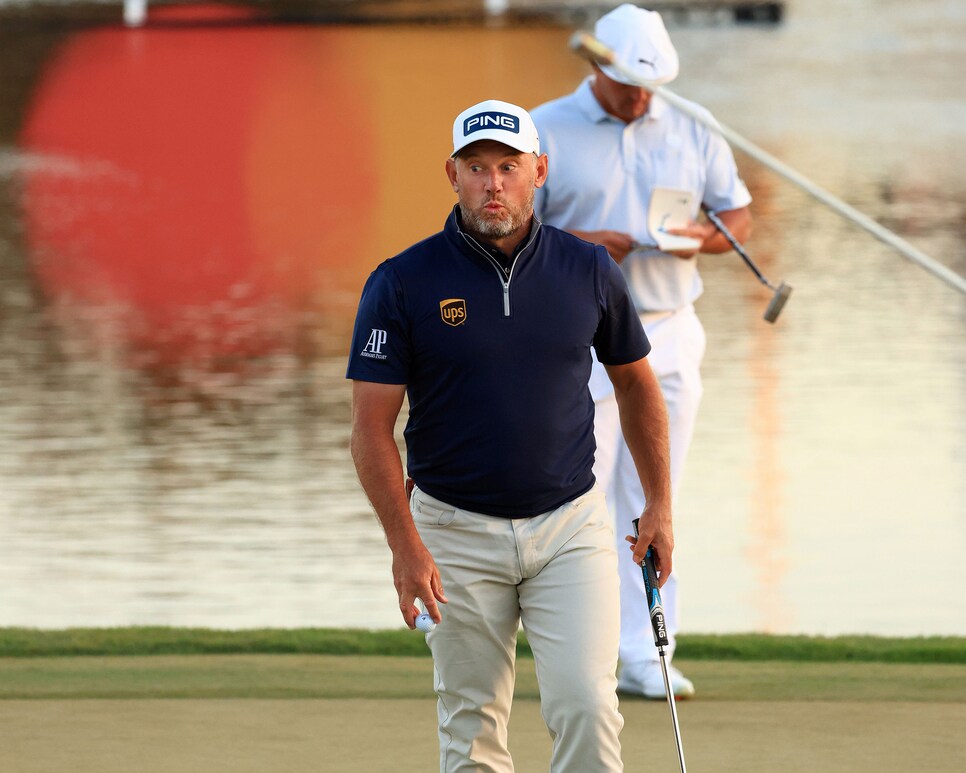 Lee Westwood reacts with relief after making a eight-footer for par on the final hole of the 2021 Arnold Palmer Invitational.
Mike Ehrmann
Sunday at the Arnold Palmer Invitational was a scene we were once very familiar with, but don't see often any more. Lee Westwood. Final pairing. Prime chance for a third career PGA Tour win, the last coming more than a decade ago at the 2010 St. Jude Classic.
Unfortunately, it ended in all-too familiar fashion, with the 47-year-old Englishman coming up one shot short, his putter failing him when he needed it most. As harsh as it sounds, we'd seen it so many times in years past that it was almost to be expected.
And yet, there were moments where it felt like this time might be different. Westwood, whose 25 European Tour victories rank eighth all time, drained a 13-footer for birdie from off the green at the par-5 sixth, matching Bryson DeChambeau's score on the hole despite giving up 70 yards to him off the tee. Six holes later, Westy rammed home a 28-footer for birdie at the par-5 12th, regaining a share of the lead. After a messy bogey at the 14th, he rebounded with a momentum-swinging par at the 15th, holing a 20-footer from off the green.
Still, Westwood was in need of some help from DeChambeau, and that's exactly what he got at the par-5 16th. DeChambeau's drive found a fairway bunker, his ball coming to rest right under the lip and forcing him to lay up. Westwood split the fairway, and, with the tournament hanging in the balance, proceeded to chunk his second shot, but had a straightforward up-and-down for birdie nonetheless. The up part was good, a solid chip that rolled five feet past the cup.
As for the down part, not so much. It never had a chance, the putt missing on the short side when it needed to be firm left-center. It was reminiscent of so many putts from Westwood in his prime, putts that he constantly gave himself but failed time and time again to capitalize on, both in big spots (majors) and in not-as-big spots (regular tour events).
The good news is, Westwood continues to care less and less with age, which should help him rebound from this latest close call. It's clear he still has plenty of good, if not great golf left in him, even with his 48th birthday looming in April. And one thing to note is that this was no choke job. On a day where the field averaged 75-plus, Westwood shot a gritty 73 that included a number of clutch putts, including his par save at the last that forced DeChambeau to hole a seven-footer to avoid a playoff. But, like so many times before, Westwood didn't convert the one or two extra clutch putts you need to win.
Here are three other takeaways from a breezy but enjoyable Sunday in Orlando.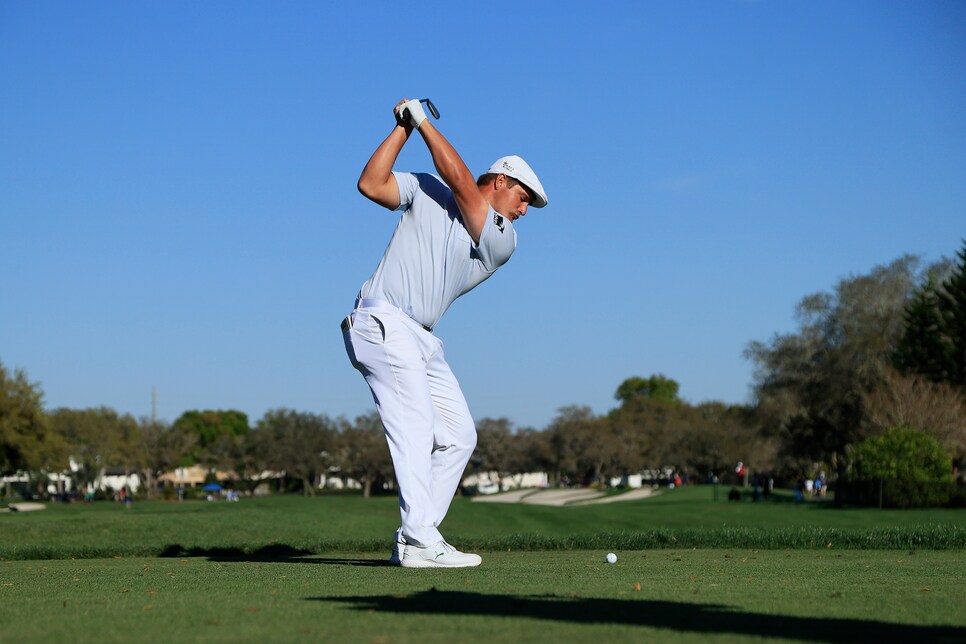 Bryson DeChambeau was also just that good
Lost in any "Lee Westwood let that one get away" discussion is the fact that Bryson DeChambeau was simply fantastic on Sunday. It could have gone very poorly after his opening bogey, which could have been much worse if his ball didn't barely stay in bounds. But DeChambeau only got better from there, playing his final 17 holes in two under par, including 12 straight pars to close the tournament. It was Tiger-like, the type of finish we rarely see from guys in the final group anymore. It also was more evidence that the harder the course, the more brutal the conditions and the longer the rough, the better for Bryson (See: Winged Foot). If narrow fairways and foot-long rough is the way the pro game is going (let's hope not), he could win every week.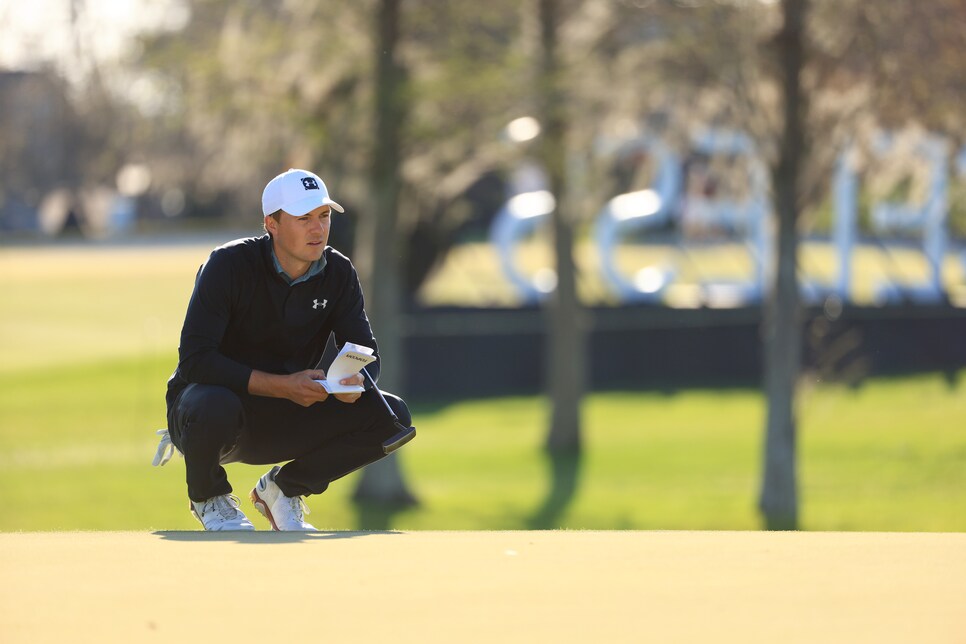 Poor final round shouldn't spoil an otherwise solid week from Spieth
Normally, a final-round 75 would be another tally for the "Spieth stinks on Sundays" column, but as previously stated, 75 was right around the field average. Spieth also played the first 14 holes in even par, and had an eagle look at 16 to pull within one of the lead. Of course, he three-putted, then ultimately ran out of gas on 17 and 18. The point being that Spieth was actually in striking distance until the very end, which is more than you can say for some other supposedly elite players. Not naming names.
Even with three bogeys on his final four holes, Spieth still finished T-4, his third top-five finish in his last four starts. His approach play and putting were strong over the first three rounds, and Saturday was proof that he can still do damage even when he's hitting it all over creation. That's the biggest sign of all that he's back. God help everybody if he drives it well one of these weeks, though he's shown he can still contend without doing that.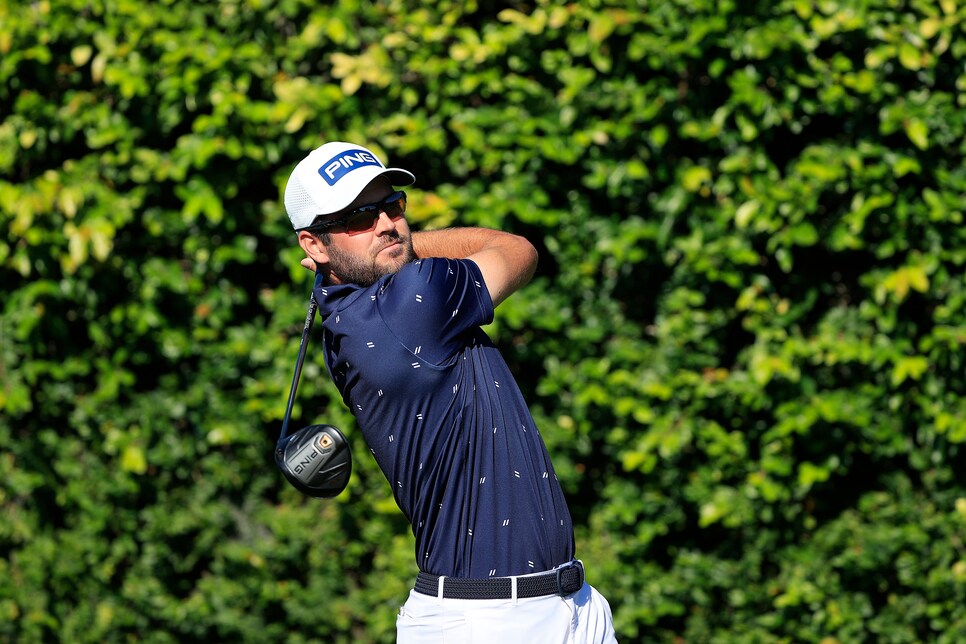 Corey Conners is a putter away from being a perennial World top-50 guy
Even without a hot putter, this could turn out to be true, as the Canadian vaulted to 44th in the Official World Golf Ranking with his solo third on Sunday, per OWGR Twitter guru Nosferatu. The way he drives the ball (14th on tour in strokes gained/off-the-tee) and pures his irons (first in the field this week in SG/approach), he could be living in that top 50 for years to come. He's still known as the guy who Monday qualified for the Valero and then won, but another victory and some high finishes in big events could make the 29-year-old a household name sooner rather than later. In 2020-21 alone Conners has a T-8 at the Zozo Championship at Sherwood, a T-10 at the Masters, three other finishes of T-17 or better, and now a solo third during a brutally-tough week at Bay Hill. He can flat out ball.