Arnold Palmer Invitational
Bryson DeChambeau, Lee Westwood take slightly different approaches Sunday at Bay Hill's par-5 sixth, both make birdie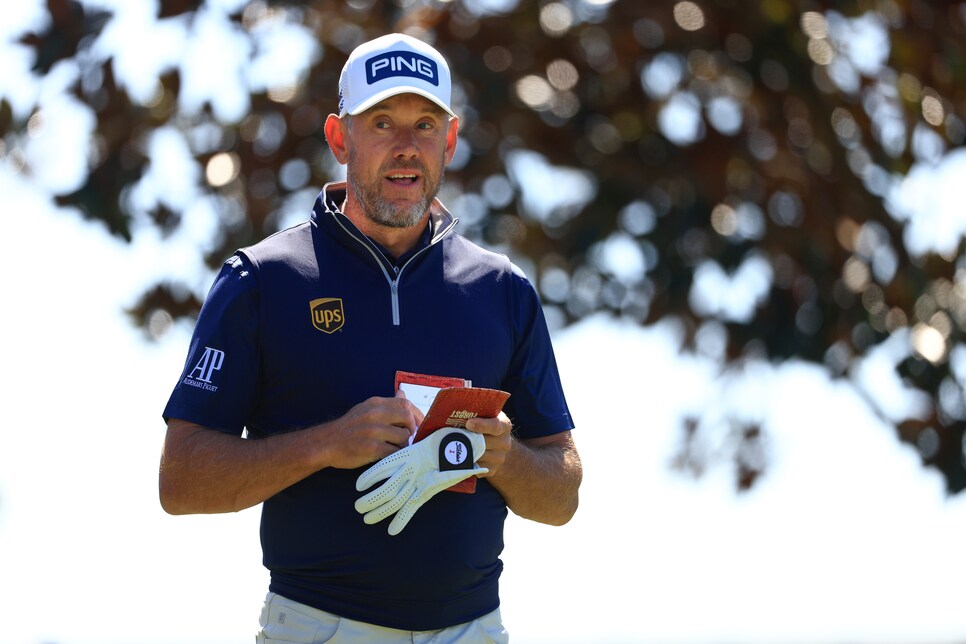 Bryson DeChambeau didn't have to go for it again. After a week's worth of talking about trying to drive the green on the par-5 sixth hole at Bay Hill, he gave the fans at the Arnold Palmer Invitational their money's worth on Saturday. Now it was time to get serious. Final group, with Lee Westwood, in contention for a PGA Tour title and a $1.674 million payday. No one would have blamed Brawny Bryson if he went the safe route in the final round.
Thanks to some more egging on from the vocal crowd in Orlando, DeChambeau let the big dog eat once more, nuking one 377 yards into the fairway bunker just 90 yards from the green.
Westwood had the unfortunate task of following up this missile, and the line he took was just slightly different than DeChambeau's line.
Still, Westwood wound up hitting a pretty good one himself, and by pretty good we mean 306 yards, which was a full 70 yards short of DeChambeau's. Check out the staggering difference:
Westwood, who is looking for his third career PGA Tour victory and his first in more than a decade, was able to have a little fun with it, mimicking DeChambeau's celebration from Saturday:
The 47-year-old Englishman had 257 yards left to DeChambeau's 88, and they both wound up walking off with birdies. Two wildly different approaches, two identical scores. Also known as—golf.