News
PGA Championship 2020: Jason Day is locked in and four other takeaways from Day 2 at TPC Harding Park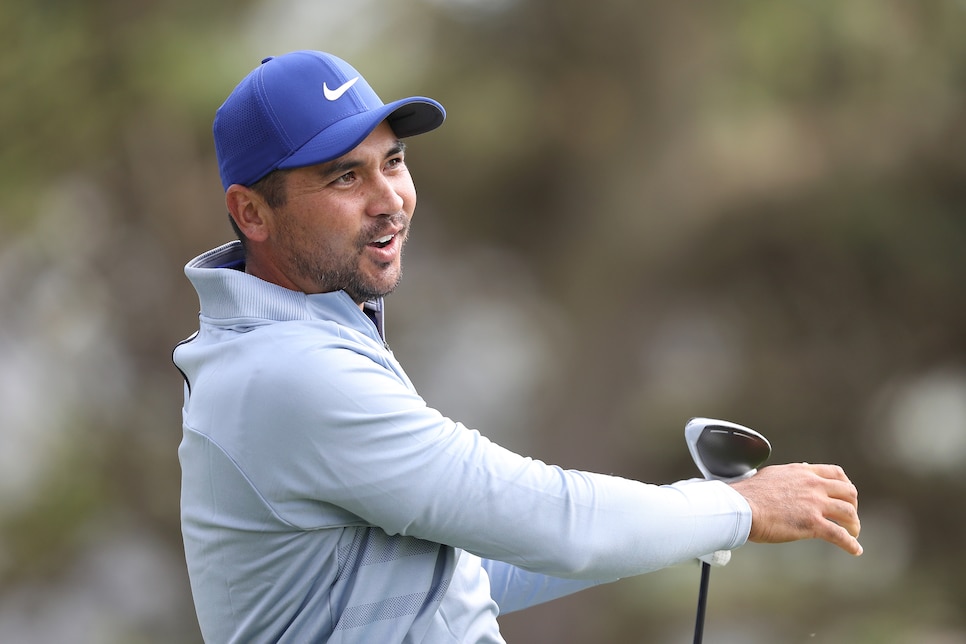 Jason Day watches his drive from 15th tee during the second round of the 2020 PGA Championship at TPC Harding Park.
Jamie Squire
If you feel like your eyeballs are about to fall out of your head, don't worry. That's just one of the many side effects of a major championship week.
It's a feeling we've all been missing for some time now, as the 2020 PGA Championship marked the first major in over a year thanks to the COVID-19 pandemic. The wait has been more than worth it, and we haven't truly gotten started yet.
Here are our five takeaways from another action-packed day at TPC Harding Park.
Jason Day is absolutely locked in
If you only looked at his score from Friday, you'd say Jason Day played fine. He shot a one-under 69, good enough to remain in contention, two back of leader Haotong Li, but not quite good enough to take control of the tournament. Maybe he'll be a factor on the weekend. Who knows.
HOWEVA, a closer look at the stats would tell you that this man is absolutely locked in. Through two rounds he ranks first in the field in strokes gained/approach, having gained over three strokes with his irons on both days. The biggest thing holding him back during this recent "slump," by his standards, was shoddy iron play. So far, he's looked like the J-Day of old coming into these greens. Tee-to-green, he also ranks second in strokes-gained.
Here's the shocking part: He's 51st in the field in strokes gained/putting and 92nd (!!) in strokes gained/around-the-green. When he's at his best, there are few people on the planet better than him in those two areas, and somehow he's six under and just two off the lead in a major without his best stuff on and around the putting surface. If the iron play remains this good over the next two days, all he needs to do is marginally improve in those two very key areas, and he will 100 percent be in this thing until the very end. Of course, his body needs to hold up as well, but apparently that is not an issue.
"Physically, I feel great," Day said on Friday evening. "I'm always trying to stay disciplined with my exercises and soft tissue work, and then overall, I feel good. So when I first came out, I struggled to walk around a golf course and play golf. You know, it hurt to walk. But now I feel great and I feel fine.
"I'm to the point now where I'm nitpicking my round and before I really wasn't. Before I was just happy to get inside the cut, you know, and get on to the weekend, and sometimes you need those weeks to just make it and get some confidence. Certainly have gained a lot of confidence over the last three times I've played, and you know, I'm just going to try and tidy up the putting for this weekend hopefully and hit it a little better off the tee."
So, to recap: He feels good physically, he's hitting his irons like the Day of 2015 and 2018, and his putter and his short game can only get better the rest of the week. Would love to be a guy with a 45/1 Day outright ticket right now [slowly raises hand hoping to not jinx this bet into another dimension].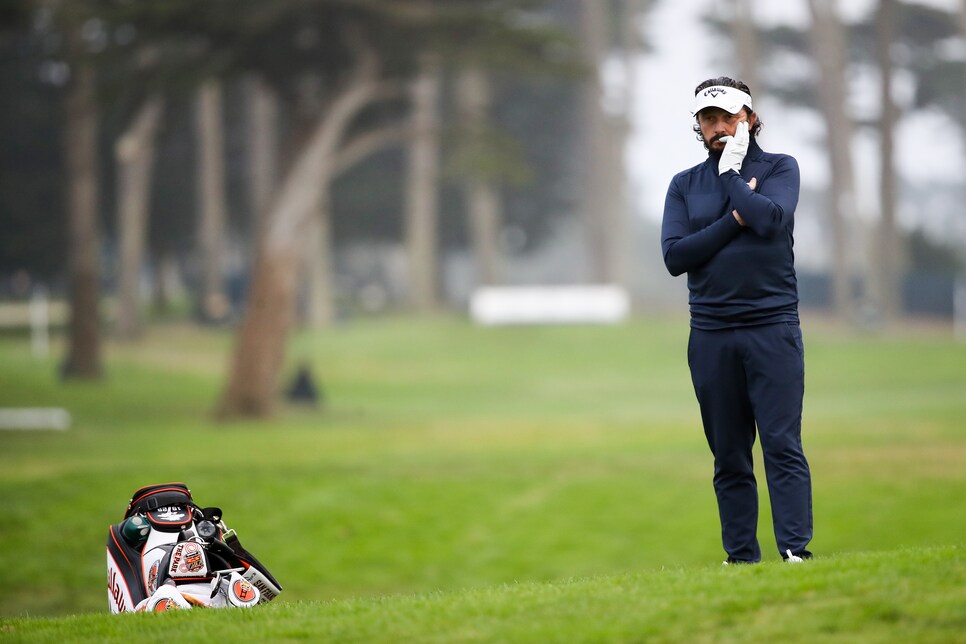 Try predicting golf. You can't
As if Day popping up in a major wasn't hard enough to predict, China's Haotong Li is the solo leader by two shots and France's Mike Lorenza-Vera is among the group tied for second at six under. Li, who first made serious noise in the golf world with a solo third at the 2017 Open Championship, backed up an opening-round 67 with a five-under 65 on Friday. While we know he has loads of talent, the 25-year-old has not had a top-10 finish on the European or PGA Tour since May of 2019. His best finish between now and then was a T-18 at the Oman Open this past March. Even if you consider the fact he was on the International team at the Presidents Cup, which he was woefully unprepared for, this still feels incredibly out of left field.
As for Lorenzo-Vera, he has at least posted some strong finishes on the European Tour in late 2019 and early 2020. A solo third at the DP World Tour Championship in November [where he dropped a hilarious F-Bomb during a live post-round interview] and a T-8 at the Omega Dubai Desert Classic saw him jump to his highest world ranking, 64th [he's currently 73rd]. Majors are always good for some wackiness on Thursday and Friday, but no one could have foreseen Lorenzo-Vera and Li, with their combined one top 10 in majors, at the top of the board like they are.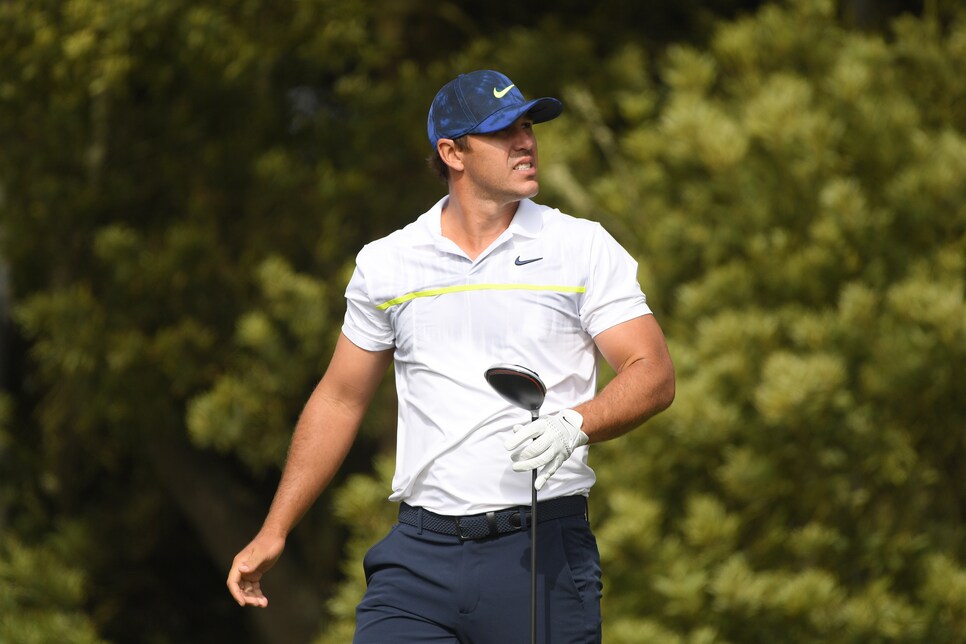 We've got some HORSES chasing
Through 36 holes, Li should not get comfortable.
Where to begin? Tommy Fleetwood, who is hungry to breakthrough in any American event, let alone a major, shot one of the rounds of the tournament on Friday, a six under 64 to vault into the final Saturday pairing. Daymight explode on the weekend if the putter gets hot. Daniel Berger, perhaps one of the three or four hottest players in the world, has shot back-to-back 67s. Brooks Koepka, who birdied his final hole Friday to shoot 68 and join the group at six under, is looking to make history by winning the PGA for a third straight year. Former World No. 1 Justin Rose, also tied for second, would love to add a second major title to his impressive resume as well.
Each week on the PGA Tour, the coverage of the event du jour takes an absolute beating. And by coverage we mean CBS. Much of it, at times, is warranted. Some of it, however, is piling on. Social media is a breeding ground for group think. Once someone with a big enough following makes a stink, everybody starts regurgitating the same take.
Through 36 holes of the 2020 PGA Championship, we're pleased to report that the coverage has been A+. Now, in order to watch half of it, you had to pony up some dollars for ESPN+, but the resulting product has been worth it and then some. The ESPN crew has done a bang-up job, and it's been great to hear Scott Van Pelt and Andy North talking golf again. The CBS gang has been strong during their limited time on the broadcast as well. But the people calling the action is the least important part. The most important part are the golf shots, and we've been treated to plenty of them. That's all most viewers are asking for. In that respect, there has been very little to complain about.
The best part? The weekend "should" be more of the same. If you forked it over for ESPN+, there will be more early-round coverage on Saturday and Sunday, plus mid-day coverage on ESPN. CBS takes over for good on Saturday at 4 p.m. ET and on Sunday at 3 p.m. What could go wrong?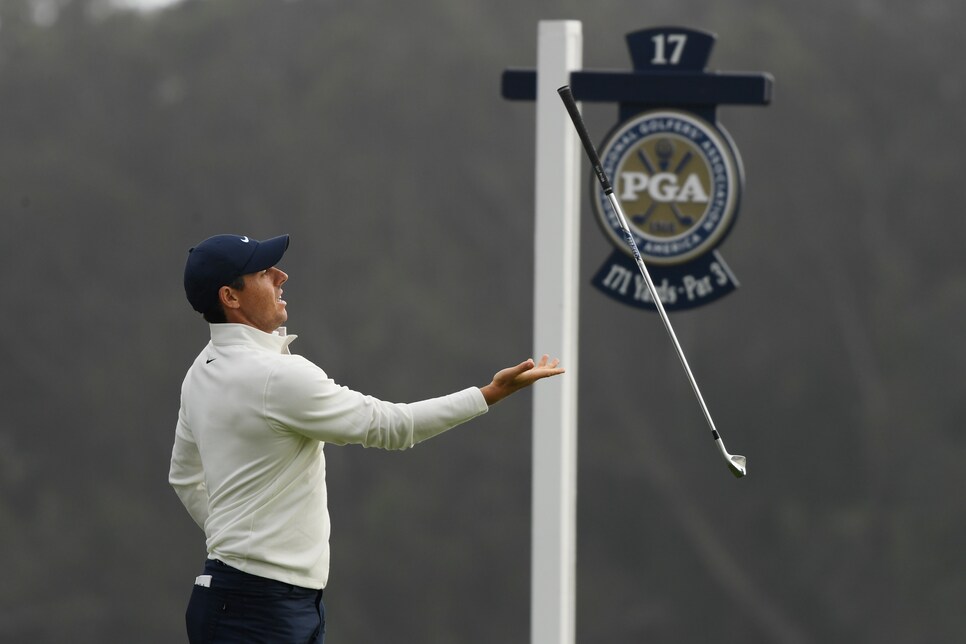 *Whispers* TPC Harding Park is an awesome major venue
You never know how the architecture geeks are going to react to a major championship venue, but for the most part the criticism has been muted. Is the rough a little long? Sure. But maybe that and narrow fairways are what it takes to truly test these guys [somewhere, Brandel Chamblee is smiling]. This week, good shots yield birdies, bad shots yield bogeys. Short hitters are in the mix, as are big bombers. That's what I want out of my PGA Championship and my U.S. Open. The 65s and 66s are out there, but so are the doubles and triples. There really just seems to be one dumb hole on the course, the 251-yard par-3 eighth, which is "100 yards too long," according to Paul Casey, who also said "it'd be a great wedge hole." It would! Move the tees 150 yards up and that hole would still be challenging.
But other than that, many of the holes on this course are strong. You've got to shape it both ways, you've got to hit long irons into some of the greens and you've got to scramble your face off. The wind has certainly helped the difficulty level, and it will again on the weekend. How could anyone complain about this leader board heading into Saturday-Sunday? Golf course seems to be doing its job.