PGA Tour
Rory's 'pedestrian' round, Xander's insanely clutch finish and Tiger turns a fellow celeb into a rabid fan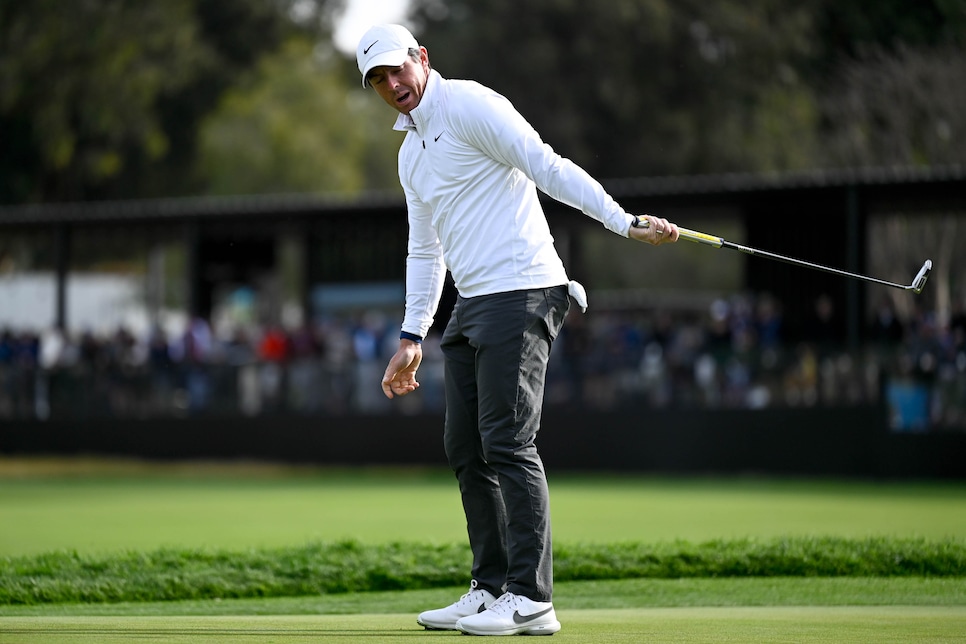 MediaNews Group/Los Angeles Daily News via Getty Images
PACIFIC PALISADES, Calif. — When you're a top two player in the world (top one just five days ago), nothing you do on the golf course is done "quietly." But when you're a top two player in the world playing alongside Tiger Woods and his good buddy Justin Thomas, it can feel that way.
That's likely why Rory McIlroy's second-round 69 at the Genesis Invitational feels a little lost in the content grinder that was Friday at Riviera. The Northern Irishman's putter might have been at fault for that, too, spoiling an awe-inspiring off-the-tee performance that included a mammoth 388-yard tee shot at the par-4 third that bounded past Woods' 364-yard seed with relative ease.
"Sort of slow and pedestrian," said McIlroy describing his round. "I played really well, tee-to-green I feel like I'm right there. I feel like I've left a lot of shots out there the last couple of days, I just haven't got any putts to drop."
McIlroy finally got one to drop on the par-4 ninth, his final hole of the day, yielding an exasperated it's-about-damn-time reaction from the four-time major winner. Understandable considering it came after a stretch of 13 consecutive pars that included birdie misses from 13 feet, 11 feet, 10 feet and six feet.
"It's just Poa," he said. "Misreads a little bit, just sort of having a tough time trusting my reads. Like technically I'm good. I think from like inside five or six feet I've been really good, it's just outside of that range I haven't really got a lot to drop. For me, I think that means more just reading the greens properly rather than anything technical, which is a good thing."
A potentially scary thing, too, for everybody else. Despite this seemingly quiet start, McIlroy is very quietly lurking at six under, just four off the lead of 2021 Genesis Invitational winner Max Homa. And this is without making a birdie on any of Riviera's par 5s on Friday. If he feasts on those on the weekend like he should and continues his tee-to-green masterclass (McIlroy is second in the field in SG/tee-to-green), he could be Homa's biggest threat not named Jon Rahm, who sits at nine under.
Xander Schauffele sneaks inside cut line in epic fashion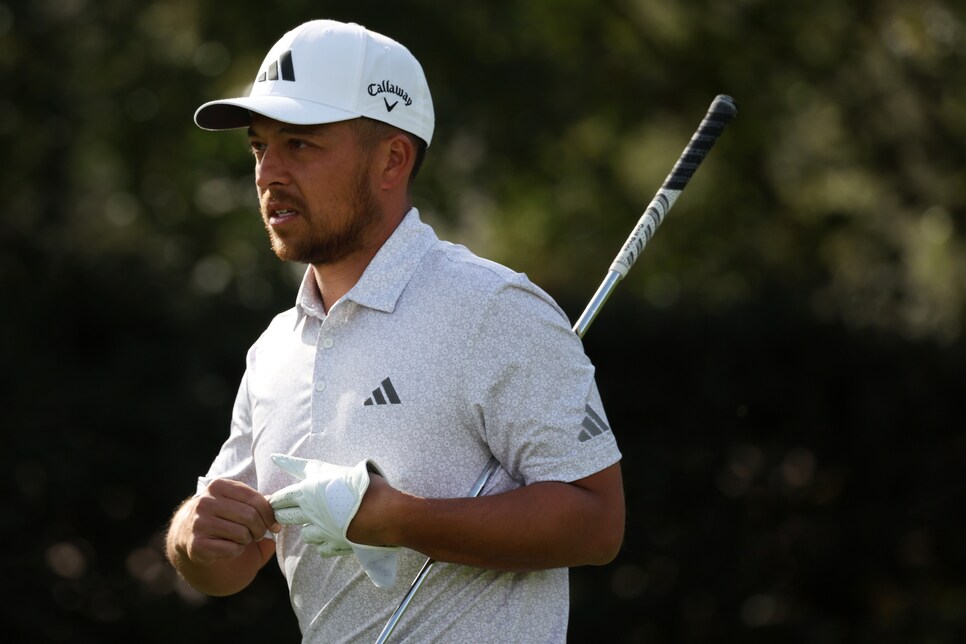 Unfortunately, because play was suspended due to darkness for a second straight day, we don't know who is officially moving onto the weekend yet. But barring something truly wild—six players currently over par would have to get to even on Saturday morning—one-over par will be the cut, which is great news for Tiger Woods fans looking to see him play two more rounds that count. Not to mention the fact it would be incredibly impressive to see him turn up out of nohwere like he did and make the weekend. However, even more impressive might be Xander Schauffele's sneak attack inside the cut line late on Friday evening.
At three over for the tournament, Schauffele's tee shot at the 17th wound up in a fairway bunker, forcing a layup and making a late weekend push highly unlikely. Sure, he still could have birdied 17, but then he would have birdied the difficult 18th, too, just to get to one over. Instead, Schauffele laid up to 173 yards on 17 and got to one over in much quicker, and much more epic, fashion:
See this right here is something LIV will never have unless they decide to introduce a cut. The entire outlook of Schauffele's week just flipped on a dime thanks to this preposterous hole-out as darkness was setting in in L.A. He went from warming up the jet to now likely having a chance to make a big Saturday morning move and then possibly making a boatload of cash on Sunday (he obviously went on to par 18, too). This is the same guy who made an albatross at the American Express earlier this winter, by the way. The ball is just finding the hole when he needs it to. A feeling none of us will ever experience.
Tiger turns everyone into kids in a candy store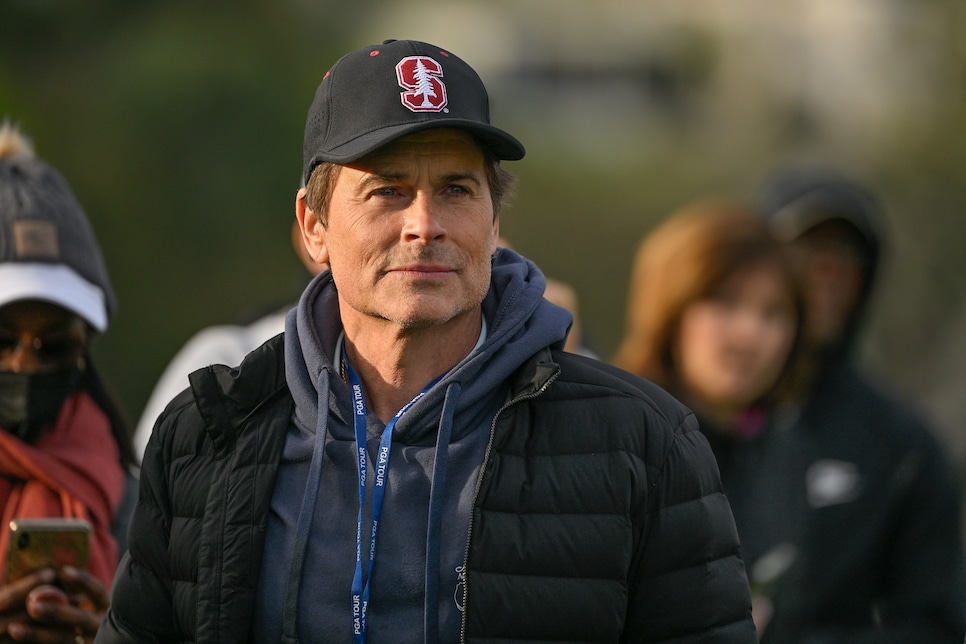 The moment Tiger Woods announced he'd be teeing it up this week, you knew Riviera was going to turn into an absolute zoo. But being here is a stark reminder of just how bats–t crazy of a zoo it is when he's on property. Grown men were getting on other grown men's shoulders just to get a glimpse of the Big Cat, which is to say, to film the Big Cat hitting a shot off their phones. Can you imagine holding up a 150-plus pound man just for him to watch whatever he needs to see through his phone screen? People were doing it on Friday.
Every hole was 10-15 deep, and this was right from the get-go at 7:24 a.m. PT. You know how big of a deal you have to be to get the West Coast up that early to come see you do your thing? A rather large deal. Speaking of big deals, actor Rob Lowe was inside-the-ropes (presumably because he's Rob Lowe) following Woods' group all day, and the man was in awe. Kind-in-candy-store vibes to the millionth degree. He was filming Tiger saving par like a proud dad. He was lounging left of the sixth green watching Woods make a remarkable up-and-down bogey save after putting it into the bunker in the center of the green. He was legitimately "ooo-ing" and "ahhh-ing" over Woods towering iron shots.
And for those asking, no, he was not wearing a "PGA Tour" hat. He was wearing a Stanford hat, likely because his son went to Stanford, but we'll also pretend it was in support of Tiger's two years as a member of the Cardinal golf team.
Riviera is even better than advertised
Sorry to go full "man goes to a place for the first time after watching it on TV for years and over-hypes it," but that's exactly what's about to happen here. Everything about Riviera is so good that I now feel bad for those who haven't been yet. The actual golf holes, the $20-plus million homes along the golf holes, the Eucalyptus trees lining the fairways, the way it's so easy to get around and see just about the entire golf course in a few hours, the laid-back vibe (so Cali). I could go on and on.
You could simply watch a few tee shots on No. 1, then quickly make your way to 18 green and watch a few groups finish, then walk a few more steps over to 10 tee and watch a bunch of tee shots and be satisfied with your day. The thing is, you'd still have plenty of time left over to see the rest of the course and no issue getting around to see all of it. The routing is tight and compact in the best way possible, and somehow each hole is better than the one before it. A wise man (Boobie Miles in "Friday Night Lights) once said "hype is something that's not real, I'm all real." That's Riviera. No hype, all real. Better than advertised.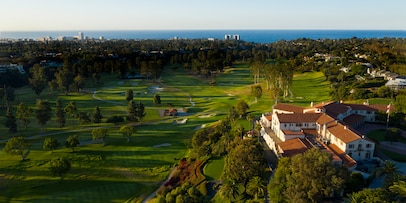 Private
Pacific Palisades, CA
A compact and shrewd design by George C. Thomas Jr. and associate William P. Bell, Riviera features everything from a long Redan par 3 to a bunker in the middle of a green to an alternate-fairway par 4. With its 18th green at the base of a natural amphitheater, and its primary rough consisting of club-grabbing Kikuyu, Riviera seems tailor-made as a tournament venue. It hosted a PGA Championship in 1995, a U.S. Senior Open in 1998 and a U.S. Amateur in 2017, but no U.S. Open since 1948. With the U.S. Open awarded to nearby LA Country Club for 2023, it doesn't appear Riviera will get another Open (though it will host the 2028 Olympics). But it's the site of an annual PGA Tour event, which is even better exposure to the golf world.
View Course