Tiger Watch
Watch Tiger Woods nearly make a hole-in-one at Riviera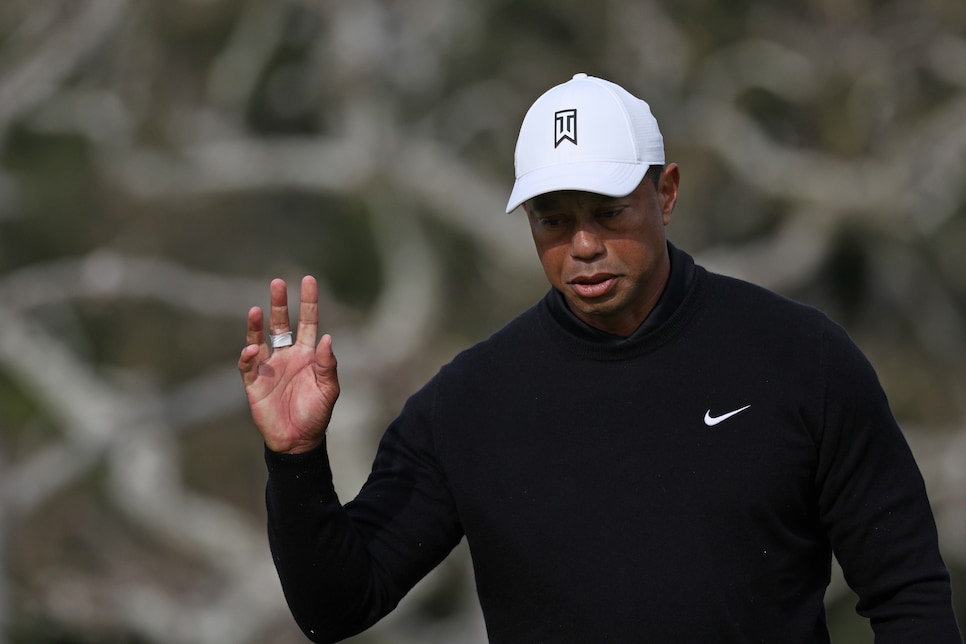 Tiger Woods has a lot of work to do if he's going to end his notorious winless drought at Riviera. In the meantime, he came very close to making his first hole-in-one at the famed course.
Playing his second round of the 2023 Genesis Invitational, Woods launched an iron right at the flagstick on the 187-yard, par-3 14th hole. It just landed on the green before hopping past Rory McIlroy's golf ball and nearly rolling into the hole. Have a look as drinks were almost on the tournament host:
Tiger settled for a tap-in birdie that got him back on track after a couple early bogeys to start his round. Woods, who opened the tournament with an impressive 69, is playing in his first official PGA Tour event since missing the cut at last year's British Open in July, and it's just his fourth start since suffering severe injuries from a car accident two years ago.
Oddly enough, for all of Woods' accomplishments, it's been nearly a quarter century since his most recent hole-in-one on the PGA Tour at the 1998 International. He made an ace in each of his first three years as a pro (1996 Greater Milwaukee Open, 1997 Phoenix Open), but hasn't made one in a tournament since.
Even crazier is that Woods went a full 20 years before recording a hole-in-one anywhere after his 1998 one, making an ace while playing with his son, Charlie, at the Madison Club in 2018.