PGA Tour
Tour pro misses in the one place you cannot on Riviera's par-4 10th, debacle ensues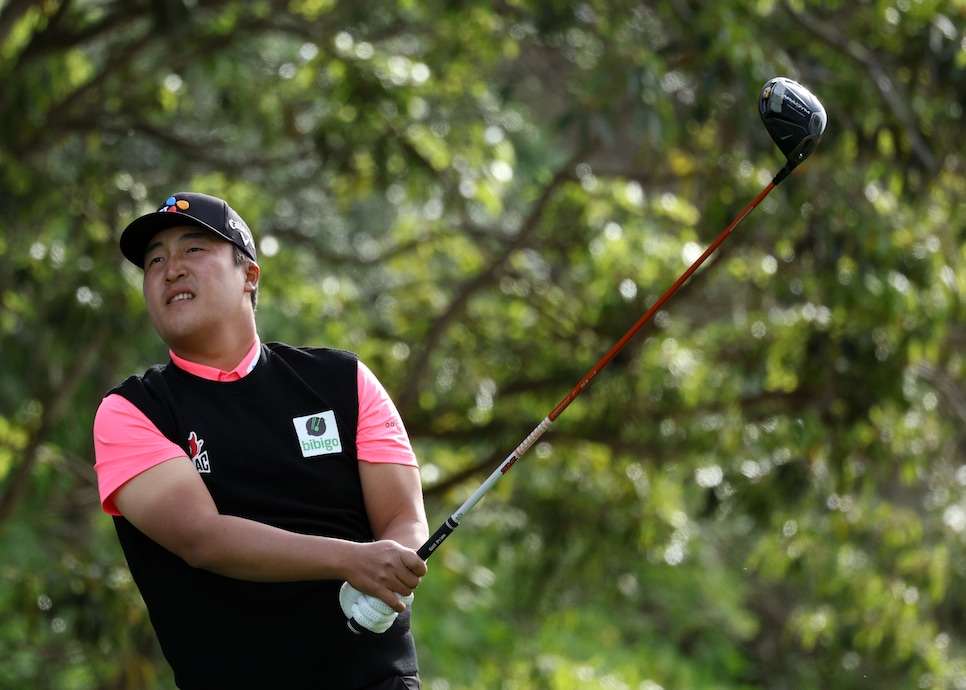 PACIFIC PALISADES, Calif. — It's Genesis Invitational week at Riviera, which means the No. 1 topic of the week, non-Tiger Woods division, is the short-but-tricky par 4 10th hole.
The math, er, analytics, say it's a must-go. And in 2023, when the math tells you to do something, you must blindly abide. That way, even if you go for the green and end up making bogey, at least you trusted the numbers.
However, there's something enticing about laying up down the left side and having a wedge shot in at a good angle. One thing you absolutely cannot do, though, is lay up and miss to the right like K.H. Lee did on Friday morning.
And Lee didn't just miss right, he missed badly right, his 272-yard tee shot coming to rest in a bunker down the right side, and not the greenside bunker. That left him with one of the hardest shots in golf on his second -- a 40-yard bunker shot to a green that's impossible to hold from the angle Lee was coming in on. We have no idea if his ball would have held the green anyway, as Lee dumped his second into the greenside bunker. With a difficult lie, he blasted his third over the green, then hit his fourth into the greenside bunker behind the green.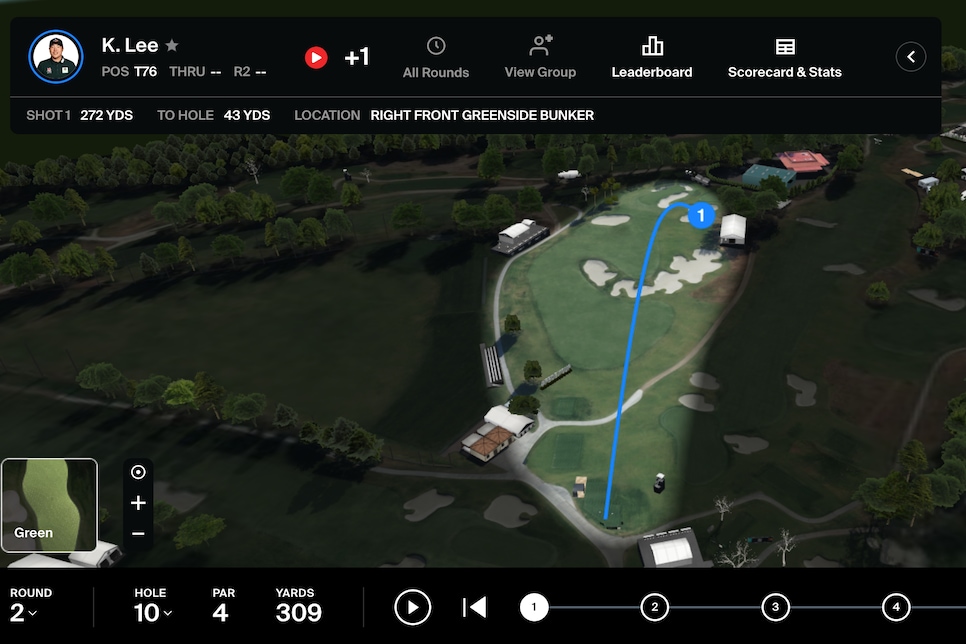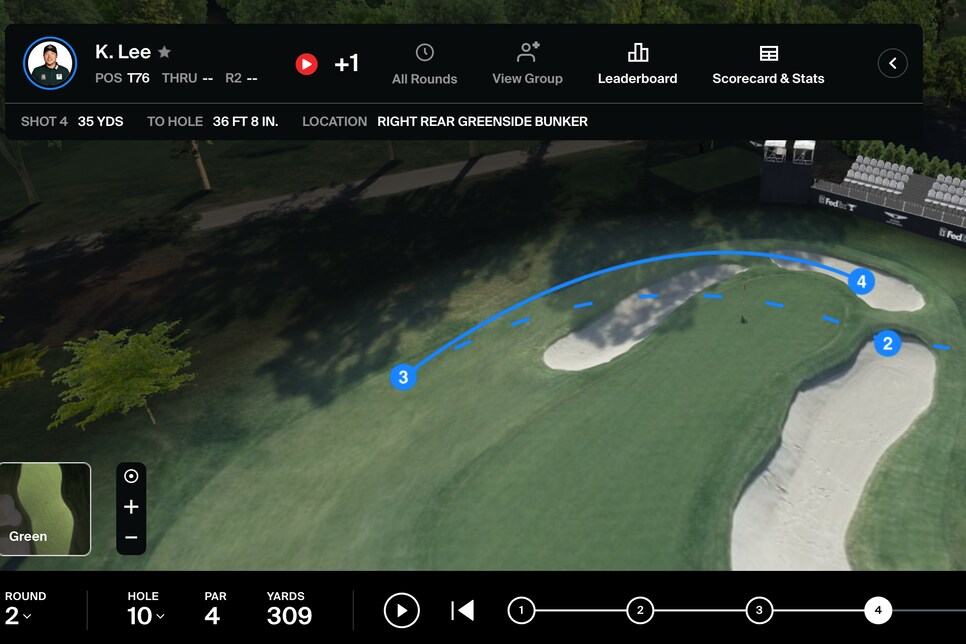 Lee finally found the green with his fifth shot, setting himself up with a nine-footer to "save" double bogey. Considering how ugly it could have gotten, it truly would have been a clutch double save. But his putt for six slid by the right edge and he wound up with a triple-bogey seven to begin his day with a kick straight to the teeth.
Lee's triple dropped him from one over to four over less than 20 mins into his round. With the early projected cut line hovering around even par or one over, that will loom large late in his second round. He did bounce back with a birdie at No. 11, but he'll need a bunch more to safely make the weekend. Moral of the story, if you're going to miss on 10, just make sure it's down the left side.