Hovland-proof the course!
Riviera tried to Hovland-proof Viktor's ingenious plan—but it backfired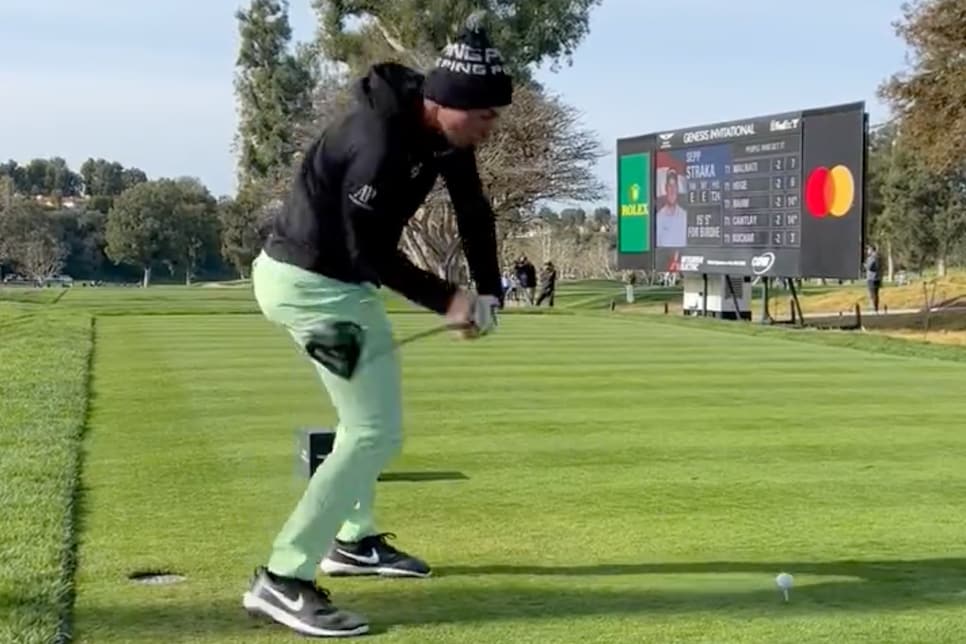 Viktor Hovland is a really nice guy. But when he gets to Riviera's 15th, he transforms into something of an evil genius.
Architect Tom Doak calls the dogleg-right par 4 one of the best in the world, and rather than navigating the pitched fairway and the deep fairway bunker guarding it on the right side, Hovland has decided against laying back with a 3-wood.
That's a pro tip by the way: If the fairway gets rapidly narrower, don't try to hit a driver into the narrower part; it's one of the few times you should lay back short of it.
Last year, Hovland, instead, decided to go really far around it. He pulled a driver and slammed it down the nearby 17th fairway.
This year, the powers-that-be attempted to thwart that plan by placing a scoreboard alongside the tee, blocking the line to the 17th hole. Hovland noticed this and first asked on the tee if he could get relief on the grounds that it was a "temporary immovable obstruction" (like I said, evil genius on this hole!), he decided to tee his ball way back on the left side of the tee and fire his drive over it anyway.
His unique approach broke the PGA Tour's stats tracking: He technically lost .14 strokes on that drive because it registered as going really far offline.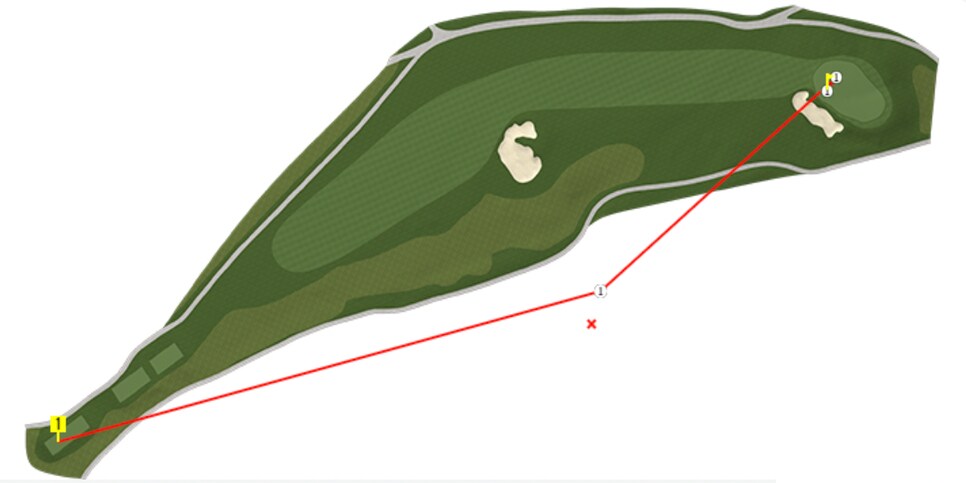 But Hovland's gains show up on his approach shot. His shortcut put him just 163 yards from the hole at a better angle, and he hit an average short iron to 20 feet but gained .40 shots on the field—almost half a stroke—with just one shot.
He made a pretty easy par because of it, and left tournament officials no-doubt wondering what to do next.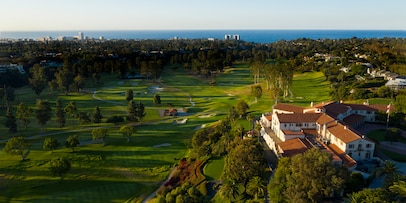 Private
Pacific Palisades, CA
A compact and shrewd design by George C. Thomas Jr. and associate William P. Bell, Riviera features everything from a long Redan par 3 to a bunker in the middle of a green to an alternate-fairway par 4. With its 18th green at the base of a natural amphitheater, and its primary rough consisting of club-grabbing Kikuyu, Riviera seems tailor-made as a tournament venue. It hosted a PGA Championship in 1995, a U.S. Senior Open in 1998 and a U.S. Amateur in 2017, but no U.S. Open since 1948. With the U.S. Open awarded to nearby LA Country Club for 2023, it doesn't appear Riviera will get another Open (though it will host the 2028 Olympics). But it's the site of an annual PGA Tour event, which is even better exposure to the golf world.
View Course