Takeaways
Bryson DeChambeau fooled us all, Jim Herman is very serious about the PIP and Matthew Wolff's turnaround continues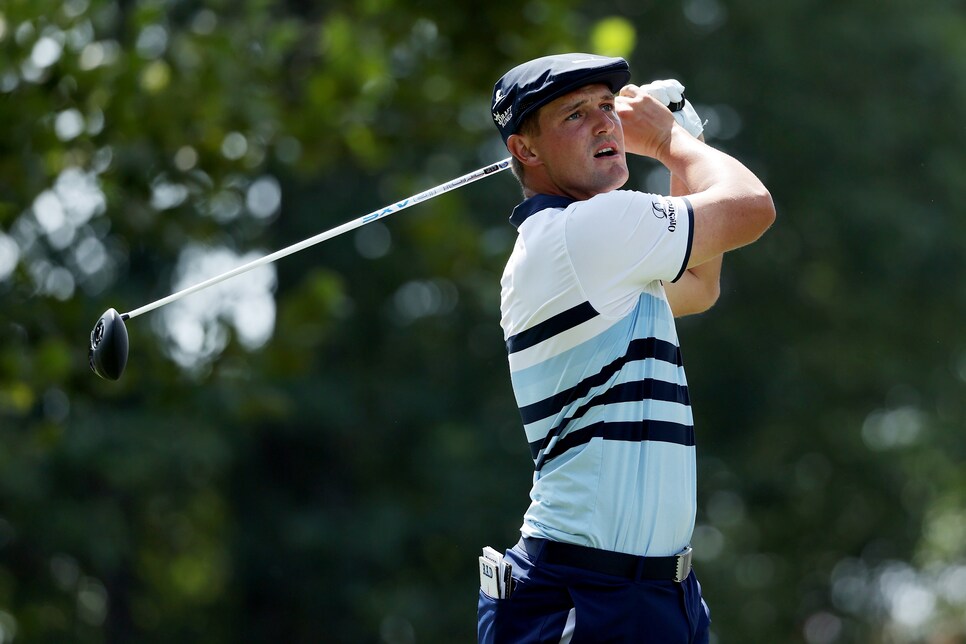 After steamrolling through the Florida Swing, Bryson DeChambeau has simply not been the same player in the summer months. There was a brief glimpse of greatness on Sunday at the U.S. Open at Torrey Pines, but a back-nine 44 spoiled his near title-defense.
During DeChambeau's mini dry spell, every headline involving his name has had little to do with his play, a situation no top tour pro is envious of. His war with Brooks Koepka, "driver sucks," ditching the media in Detroit and a COVID-positive test that knocked him out of the Olympics have been among the many negative headlines that DeChambeau has, fairly or unfairly, sort of brought on himself.
Most recently, DeChambeau flat out said he doesn't see himself getting the COVID-19 vaccine, this right after returning from a COVID-induced break himself. We're not here to get into a debate over that decision, which is his and his alone, but there is no debating that it was more negative press that he once again brought on himself.
With all that in mind, DeChambeau smartly played down his chances at the WGC-FedEx St. Jude Invitational, where he made his first start since the Open Championship this week. Down eight-to-10 pounds from his bout with COVID, he felt his clubhead speed was down and said he "wasn't expecting much" in Memphis. "I'm just going out and trying to get through a whole week and feel comfortable."
Sometimes, lowering expectations yields great results. That, or DeChambeau was trolling us all when he said he wasn't expecting much. On Thursday, having not played since Royal St. George's, where his on-course struggles were still very apparent, DeChambeau shot a five-under 65 at TPC Southwind, his lowest round on American soil since Friday at the WGC-Workday Championship at The Concession in March. Believe it or not, it's actually his second-straight 65, his last coming in the final round of the Open. Maybe he found something on that Sunday, maybe the lowering-the-expectations thing worked, maybe he fixed himself during his time off, or maybe he's playing us all like a fool. Knowing DeChambeau, literally anything is in play.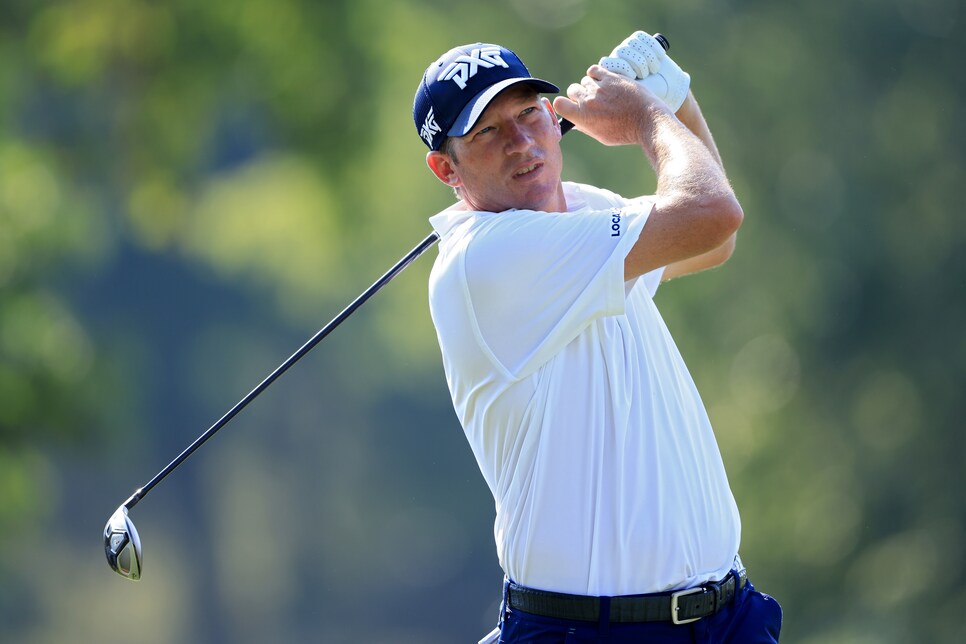 Jim Herman is way more serious about the PIP than we thought
Ever since the announcement of the Player Impact Program (PIP for short), which prioritizes social media engagement, among other Internet metrics, every pro—star, fringe star and journeyman alike—has begun tweeting away. Some of it is very forced, and some of it is (seemingly) genuine. Jim Herman, a three-time tour winner who is classified as a journeyman, is one of the genuine guys on the bird app, and he genuinely wants in on that huge $40 million PIP prize pool.
At first, tweets like this just appeared to be Herman having a little fun and making himself laugh. Not even his own family could possibly think he has a legitimate chance at the PIP money:
Funny stuff, right? WRONG! This is now officially serious stuff for Hermie, who opened with a six-under 64 at St. Jude, which puts him just two off the lead. It continues on his strong run of form that has included four straight top-30 finishes after missing three straight cuts, and it comes a week before he begins his title defense at the Wyndham Championship. The man is heating up on the course, which he realizes would go an even longer way in getting him to the PIP finish line.
"PIP, obviously I've got a long way to go, but I think good golf is one of the biggest factors in that," Herman said. "I think I've got Twitter under control with partnership, but I've got to get a W."
All kidding aside, a win could really do wonders for him in the race. Just imagine how many folks would be googling Jim Herman's name, which factors into the PIP. It's only Thursday, but he can dream.
"I'd say I rank about 100 [in the PIP rankings]," Herman said. "One-hundredth heading towards first."
Everyone bow to the PIP King.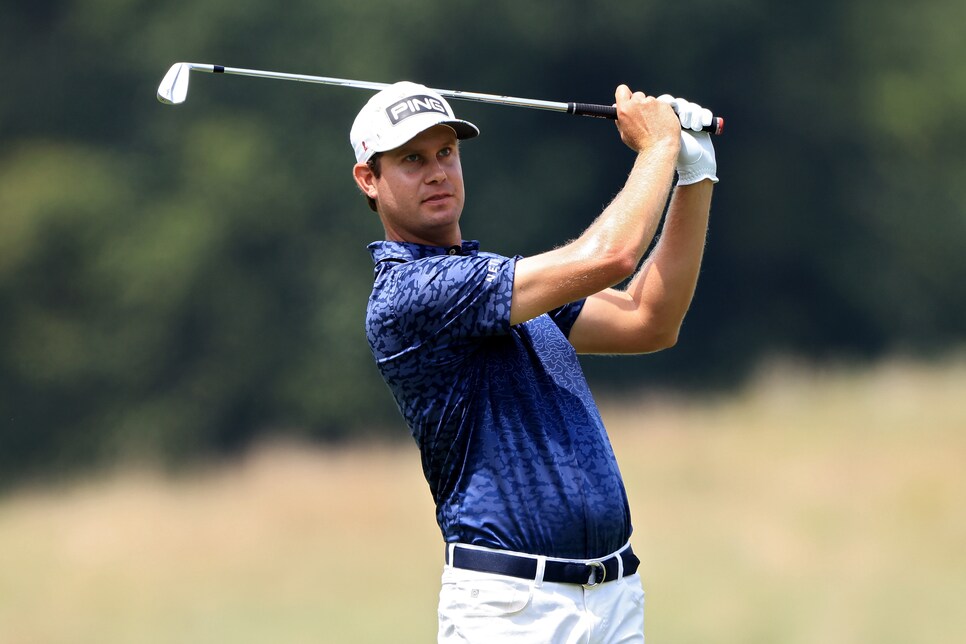 Harris English ... Ryder Cup lock?
Our Shane Ryan has the full lowdown on Harris English live from Memphis, but we've got to give a shoutout to the first-round leader here, too. An eight-under 62 to kick off this WGC gives him a two-shot lead, and it has left us wondering if this dude is already a Ryder Cup lock. Before you say "it's only Thursday," he might fall on his face and shoot 80-80-80 the rest of the way and still be a lock to make the team. Two wins already this year, another scorching hot round that has at least positioned him to get into contention heading into the weekend, and he's currently ninth in the U.S. team standings. There are only six auto spots this year, so he'll have to be a captain's pick, and Steve Stricker's decision might already be made on the former Georgia Bulldog. He's been one of the best players in the world for well over a year now, and the U.S. needs all the best players in the world it can get to take back the trophy.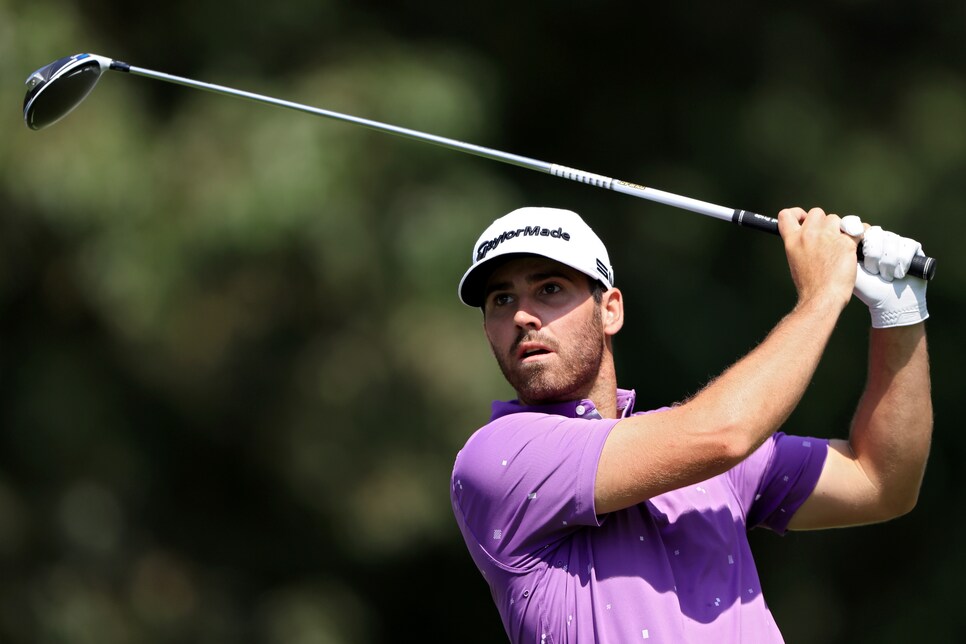 Matthew Wolff comeback tour BACK on
After his very solid T-15 return to pro golf in the U.S. Open at Torrey Pines, everybody hopped back on the Matthew Wolff bandwagon. That bandwagon got noticeably less full when he missed the cut at the Travelers, tied for 58th at the Rocket Mortgage, where he was runner-up a year earlier, and tied for 38th at the 3M Open, where he burst onto the scene with his first PGA Tour victory in 2019.
But, as the aforementioned DeChambeau is finding out, a low round can flip the narrative very quickly. That's just what Wolff had on Thursday, shooting a six-under 64 that has put the comeback tour officially BACK on. In case you didn't notice, the only thing more fickle than the game of golf itself is those of us who watch it and comment on it.