I've Been Everywhere Man
Justin Thomas laid out his flight schedule from the past month, and the man flew a LOT of miles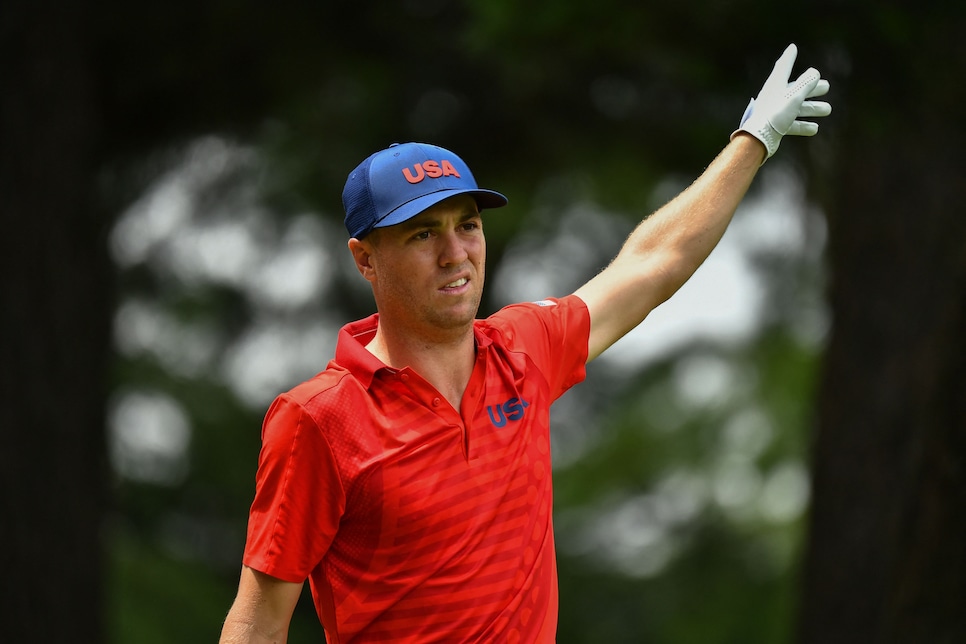 None of us common folk will ever weep over the life of a tour pro, especially one who has made as much money as Justin Thomas (over $43 million just on the course, to be exact). But we can all still relate to being on a plane for too long, and JT was on a plane for FAR too long in the month of July.
Thomas, who did not play in the Rocket Mortgage Classic Fourth of July weekend in Detroit, did fly to Detroit on the Fourth, then hopped on a plane to Edinburgh, Scotland. After tying for eighth in the Scottish Open, Thomas flew to Heathrow Airport in London, England to get to the Open Championship. Following his T-40 finish at Royal St. George's, he flew back to Palm Beach International airport in Florida.
Right before he could get settled in at home, Thomas was back on a plane, this time to the Olympics. Two planes, actually. First stop was Atlanta and the next was Tokyo. Once the men's tournament ended (Thomas tied for 22nd) he was off to Memphis for this week's WGC FedEx St. Jude Invitational. All told, the man flew nearly 24,000 miles:
SHEESH. Again, nobody is crying for JT, but this is still a nightmare-inducing amount of time in the air for anybody. And we know at no point did he fly private because the international private flights are far too expensive. Remember when Hideki Matsuyama carried the green jacket through the airport to get to his commercial flight? These guys have plenty of money, but they still use it wisely.
By the way, this stretch from JT is cute, but Patrick Reed would like a word. Reed went from the U.S. Open at Torrey Pines to Connecticut for the Travelers, then to Detroit for the Rocket Mortgage, then to England for the Open, then to Minnesota for the 3M Open, then dropped everything he was doing to play in the Olympics in Tokyo. Just an absolute savage. Thomas nearly eclipsed the 25,000-mile mark, but we know Reed went well over it.