Seen on tour
The story behind the highly unusual putter Phil Mickelson is playing at the WGC-FedEx St. Jude Invitational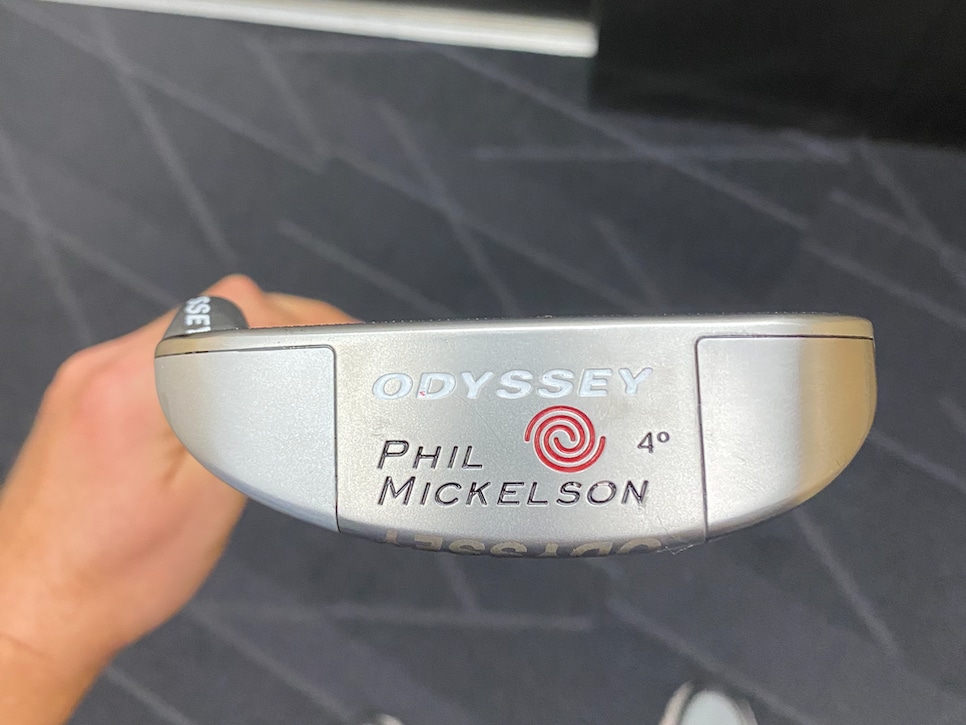 Photo by Johnny Wunder, Callaway Golf
Phil Mickelson won the PGA Championship in May, but that hasn't deterred the oldest major winner in golf history from continuing to experiment with equipment in an effort to remain competitive.
That meant not only putting a new putter in play at this week's WGC-FedEx St. Jude Invitational, but trying a new putting approach. During the first round at TPC Southwind, Mickelson used an armlock style of putting and with it, a prototype putter featuring a familiar blade-style head but also several differences from the models he had been recently playing.
At the PGA at Kiawah, Lefty used an Odyssey "Mickelson" blade prototype with a SuperStroke Pistol GT Tour grip. This week in Memphis, he has a similar head, but with a longer shaft and SuperStroke's WristLock grip.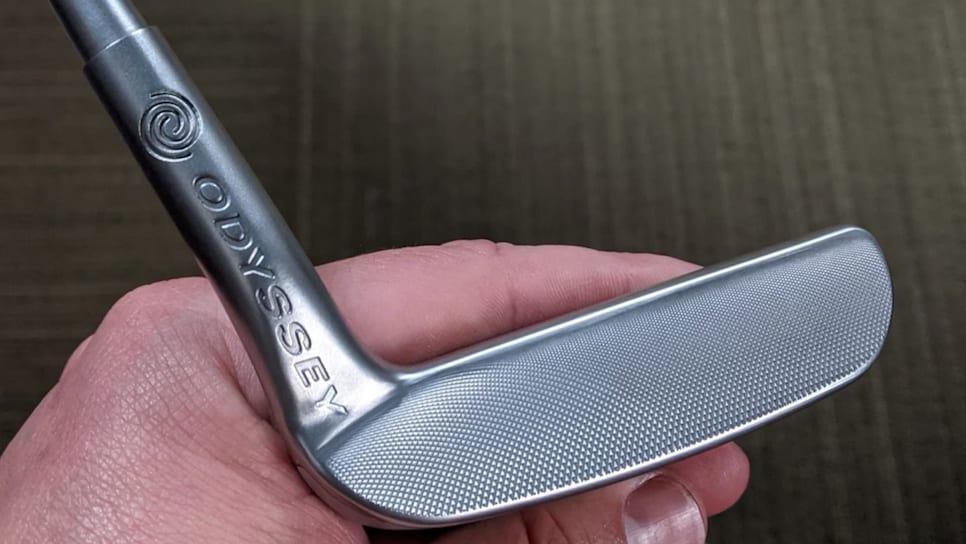 Photo by Johnny Wunder, Callaway Golf
According to Callaway, Gerrit Pon, Mickelson's clubmaker at the company, and Keith Kingston, the company's senior product designer for putters, teamed to make this prototype putter for Mickelson last winter. The idea behind the design was to move the center of gravity closer to the center of the face (a blade putter with a long hosel tends to have a CG somewhat closer to the heel).
To accomplish that, they removed some steel in the heel and replaced it with lighter aluminum as well as adding weight in the toe area by using heavier tungsten there. The putter was more upright and offset than Mickelson's previous gamer and features a milled.
Mickelson practiced with the putter earlier this year, then kept it shelved until this week, when he asked to have it in an armlock style. That required a 40.75-inch shaft and 6.5 degrees of loft (although the putter is stamped with 4 degrees) to accommodate to forward press of the armlock style of putting.
"Like a lot of players on tour, Phil is experimenting with an armlock putter and he's been testing with it this week at the WGC," said Pon through Callaway. "He's had it for just a few days."
Depending on how he plays this week at TPC Southwind—he shot an one-under 69 with it in the opening round—he could have it in the bag for a lot longer than that.