Valero Texas Open
The Camilo comeback continues, Spieth turns up the hype machine and Hideki gets hot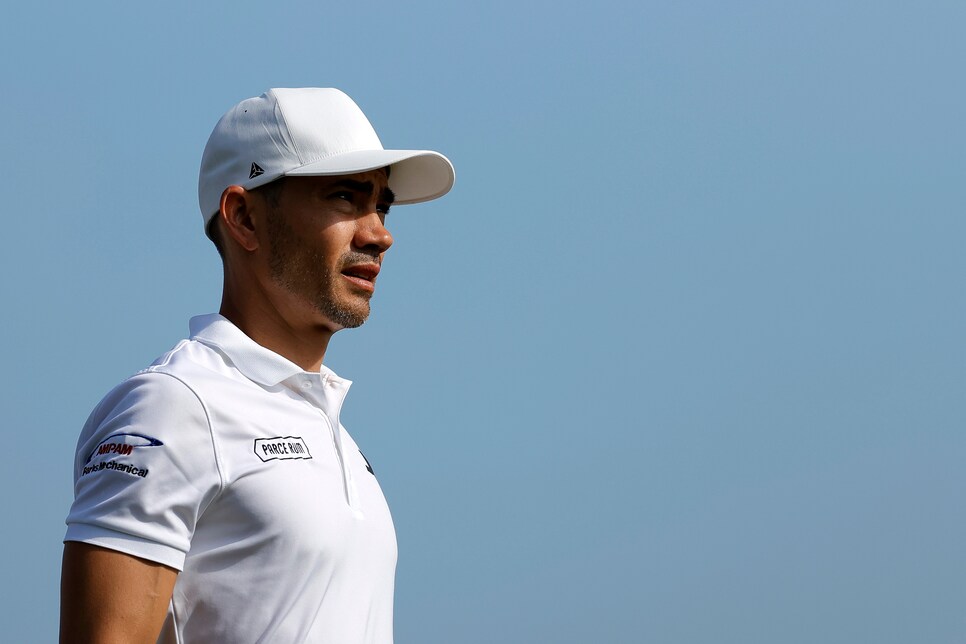 Being the incredibly fickle game it is, golf lends itself to a lot of comeback tales. Right now, the most talked about one is Jordan Spieth's. Before that it was Brooks Koepka's (he's going to get another one when he returns from his latest injury). If he can get it turned around, Rickie Fowler will be next. Everybody gets a comeback, and for the most part, all they are coming back from is some poor play.
But what Camilo Villegas has had to come back from goes far beyond "poor play." The 39-year-old from Colombia lost his 22-month-old daughter Mia last July after a battle with tumors on her brain and spine. It was an unimaginable tragedy that Villegas will likely never get over, no matter how much time passes or how much success, if any, he has on the golf course.
Somehow, since Mia's death, Villegas has had success on the course. He's looked like a rejuvenated player, reminiscent of the one who rose as high as seventh in the World Ranking many years ago. Last year, he had fallen all the way to 2,080th, a product of injury and poor results.
Since last July, though, Villegas has finishes of T-23 at the Sanderson Farms, T-6 at the RSM Classic and T-8 at the Honda Classic just two weeks ago. That's vaulted him up to 314th in the world, which is hardly special, but a far cry from 2,080th. His feel-good comeback story continued on Thursday at TPC San Antonio, where Villegas opened with an eight-under 64 that included a chip-in birdie at the last to give him the solo lead by two over Sung Kang.
It's far too early to talk about him winning the event, but we should mention he's not won since the 2014 Wyndham Championship. Could you imagine him snapping that drought this week, which would earn him an invite into the Masters for the first time since 2015? Now that would be a comeback story we can all get behind.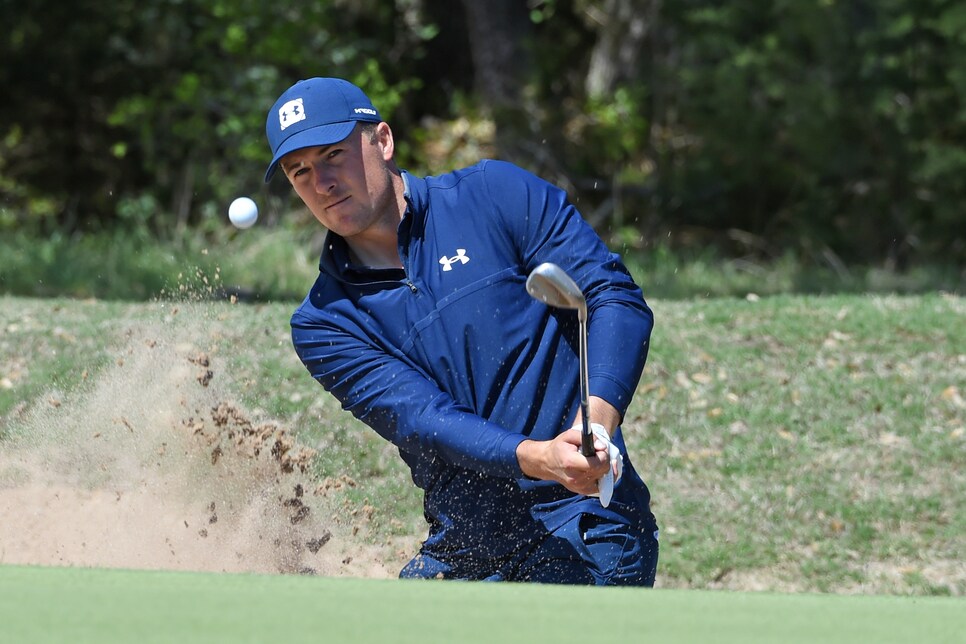 Jordan Spieth turns hype machine to 11
After finally cooling off at the Players, Jordan Spieth got everybody all riled up again by winning his group at last week's WGC-Dell Match Play. In the Round of 16, he took Matt Kuchar to the 18th hole, ultimately losing on the 18th hole, but it was still deemed another successful week on the Spieth comeback tour.
With the Masters looming, the Spieth hype machine was bound to turn up to 11 anyway, but it went into overdrive on Thursday, when the three-time major winner opened with a five-under 67. The scariest part? He felt he didn't play that well, calling it "an off day on contact."
Here's the really scary part: It wasn't an off day, at least in the areas he's been excelling in of late—his approach and tee-to-green play. In strokes gained/tee-to-green, he ranks second in the field through 18 holes, and in approach he's 13th. He also putted and chipped it beautifully. It was just another iffy day with the driver, which is the case for every Jordan Spieth round in Jordan Spieth history. So Spieth calling it an "off day" contact wise, and adding that he couldn't find the center of the face, makes you wonder about what's going to happen when he does find the center of the face. Let's hope he saves that moment of Zen for next week, because, no offense to the Valero Texas Open, wasting an everything-clicks-week on the Valero Texas Open the week before the Masters would be … less than ideal.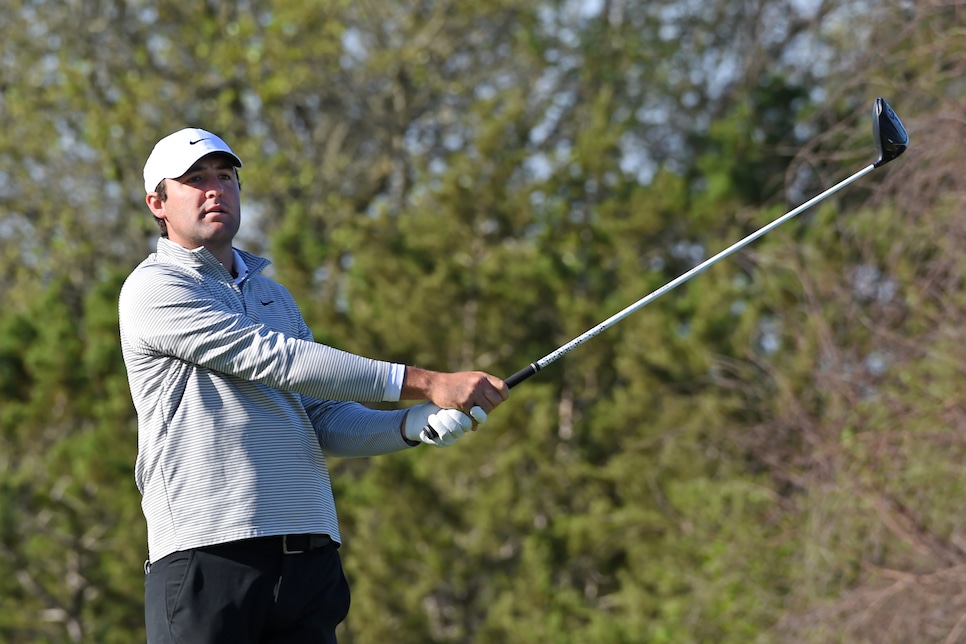 No wear and tear for Scottie Scheffler
Surely, Scottie Scheffler would still be feeling the aftereffects of playing approximately 1 billion holes of golf last week at the Match Play, right? Wrong! Scheffler came out firing again, shooting a four-under 68 to get himself right back in the mix. It helps to be 24 years old, of course, but he could have very easily have slept-walked through Thursday and Friday and trunk-slammed his way to a weekend of rest before the Masters. But that's not how these guys think, especially a guy like Scheffler, who just came crazy close to tasting his first PGA Tour win last Sunday and is obviously still hungry to get it done. It's going to happen, perhaps this week or next, for Scheffler. He's simply too talented.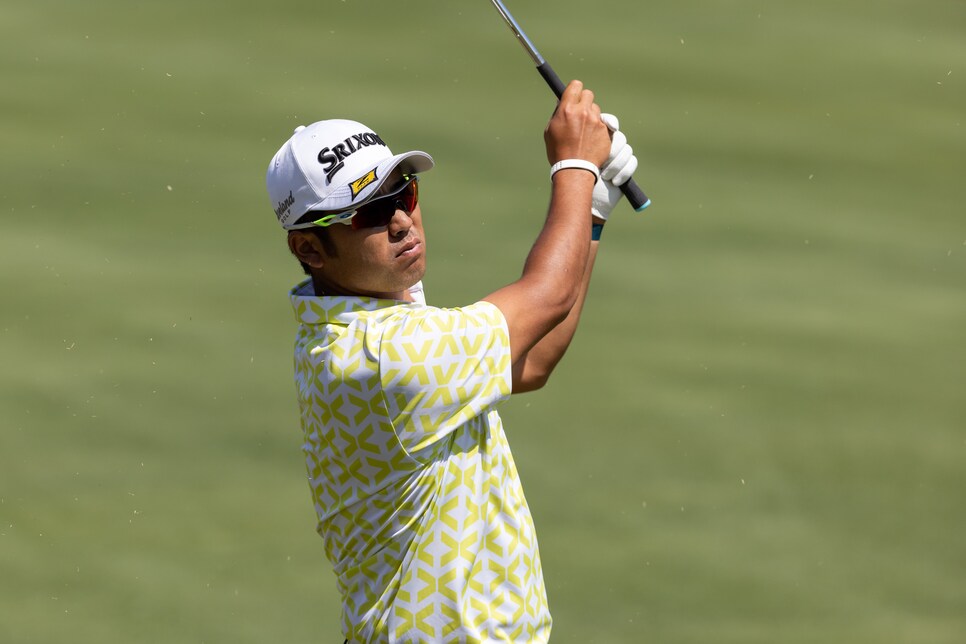 One of the biggest losers in the COVID-imposed hiatus for professional golf was Hideki Matsuyama, who opened with a nine-under 63 at the Players Championship. It was the ultimate reminder that the dude can absolutely go low when it all clicks, something we haven't seen all too often since.
Thursday was a welcome reminder of that fact, with Matsuyama matching Spieth's 67 to pull within three of the lead. As is the case with many of Matsuyama's low rounds, the putter finally got hot (he gained 2.566 strokes on the greens). When that happens, watch out. Hot tip: He's 40-1 next week, if you're into that kind of thing.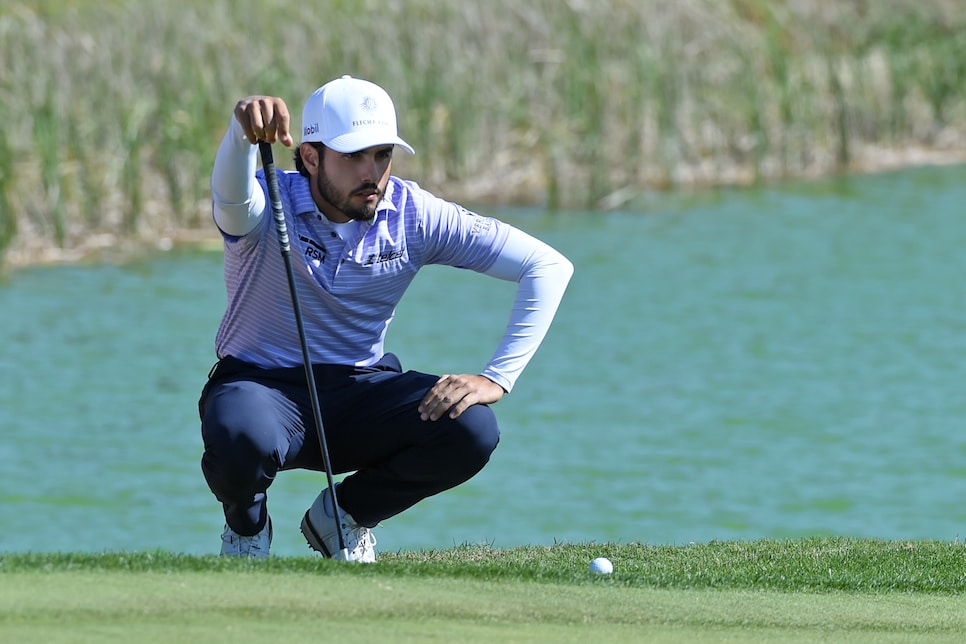 Speaking of betting, yours truly suckered himself into an Abraham Ancer wager this week after reading his press conference quotes. He seemed quite jacked up for the "home game" (Ancer lives in Texas), and given the weak field, it felt like a good spot for him to get that first dub. Through 11 holes, he was on the right track, sitting at four under and breathing down Spieth's neck during the morning wave. Five pars later and all he had left was a par 5 and the par-4 ninth. That's when he SLAMMED the eject button:

Woof, tough finish. At the time, he was still only a few back, even after this mess. But now he's a full eight shots off the lead, and he'll have to play near perfect golf to get back in this thing. Rarely do you end up winning after making a triple. Whatever, save some for next week, Abe.