Golf Hydration
Sweetens Cove launches Kennessee whiskey, an all-new, more affordable tribute to Tennessee's most famous track
It's not often a golf course becomes so beloved that it gets its own whiskey. Rarer still that it spawns its own whiskey brand co-owned by two American sports legends. But such is the case with Sweetens Cove, a little nine-hole public course set down in the hills of Tennessee that spawned its own whiskey label back in 2020.
Founded by patrons Peyton Manning and Andy Roddick after a magical visit in 2019—Roddick describes Sweetens Cove's ceremonial first tee shot of whiskey as "a blast"—the inaugural batch of Sweetens Cove bourbon quickly became one of the most sought-after whiskies in America. It was followed by a bigger, wider release in 2021, but limited to just 50,000 bottles across 12 states (and priced at nearly $200 a bottle), it remained a unicorn. Now, however, Sweetens Cove Spirits are taking their biggest swing yet with the debut of the brand-new Kennessee whiskey, which seeks to make the brand just as famous as the golf course that inspired it.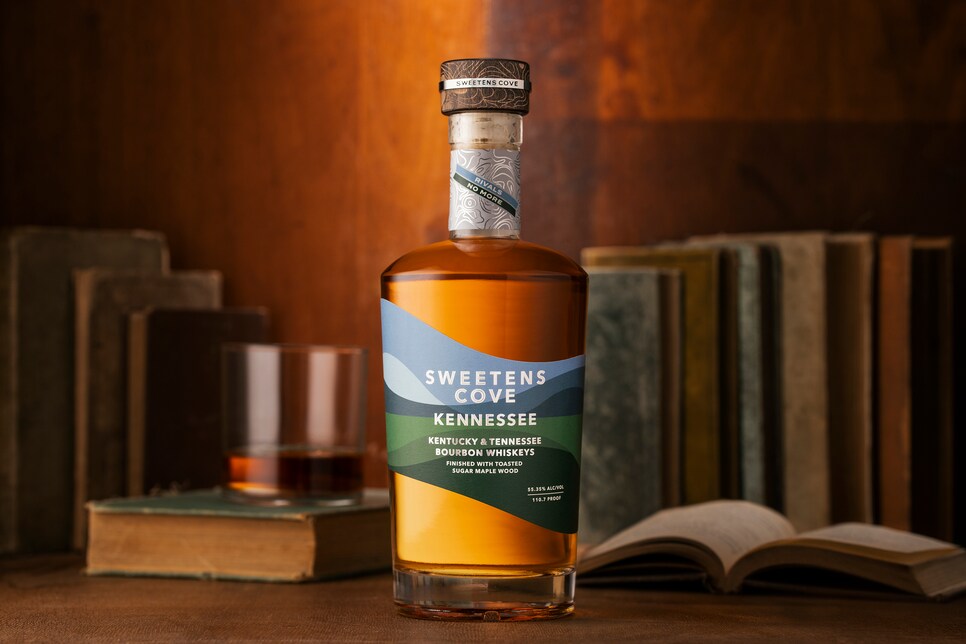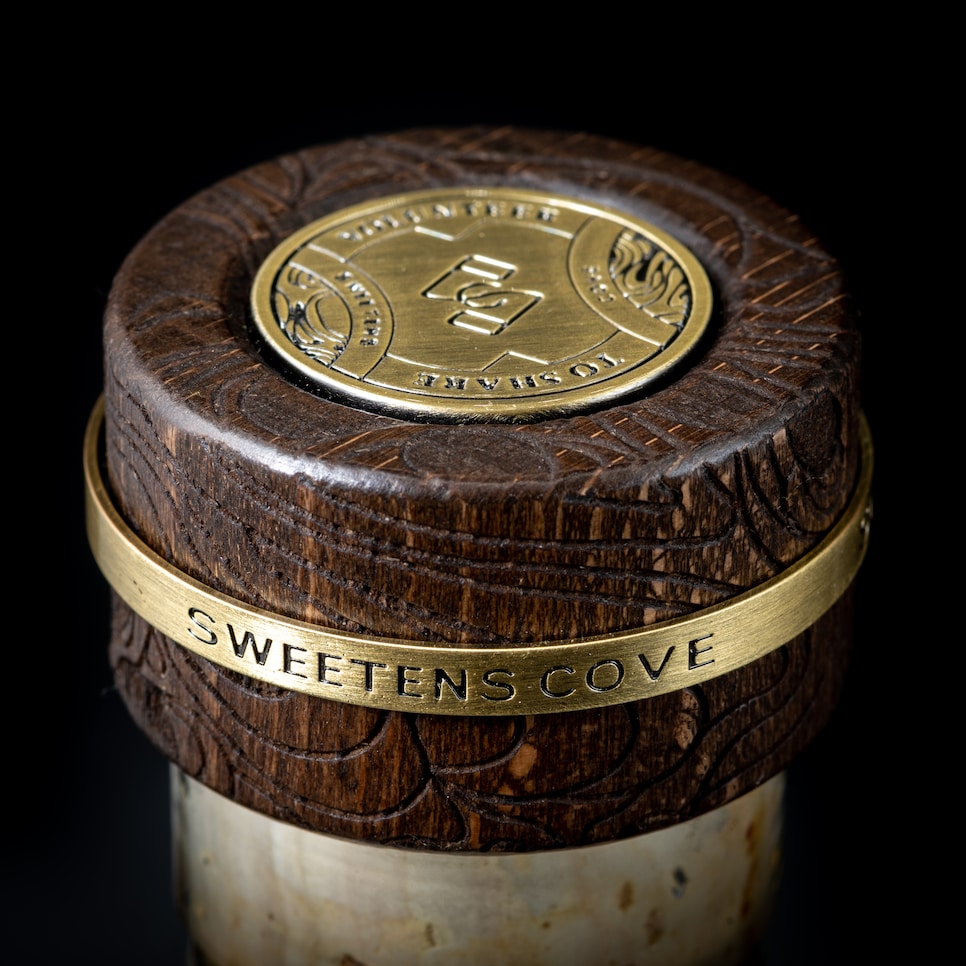 The Kennessee begins with a blend of Kentucky bourbon and Tennessee whiskey, combining and defining the unique traits of each region in a single bottle, according to master distiller Marianne Eaves. Eaves then accents each and every barrel of the Kennessee with an accent of toasted sugar maple wood before bottling at 110.7 proof for just the right amount of kick. Best of all, the Kennessee retails for $59.99, with $5 from each of the first 10,000 bottles sold going to Manning's Give-A-Little project, which seeks to aid small, local golf courses all across America.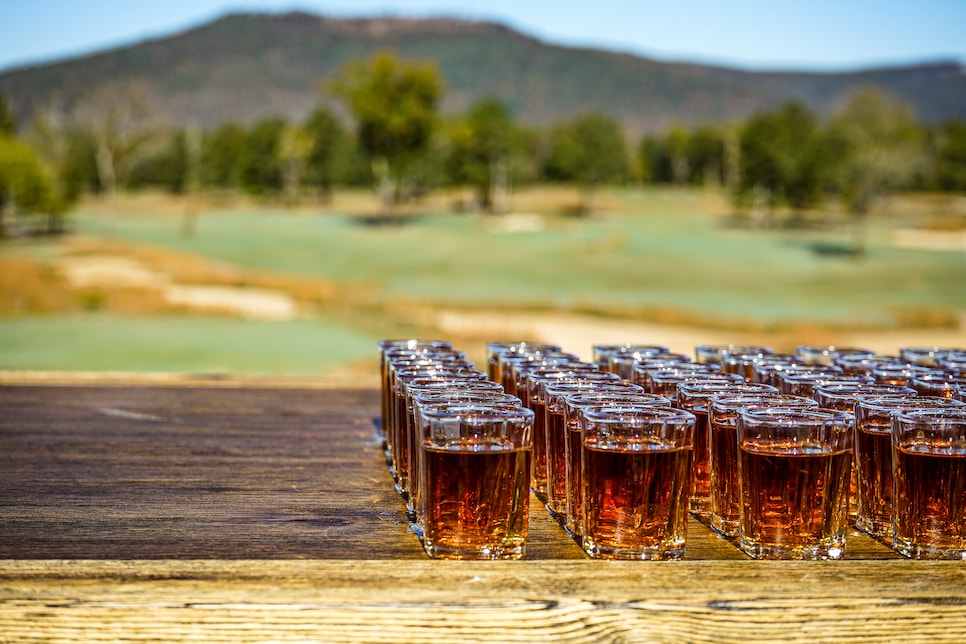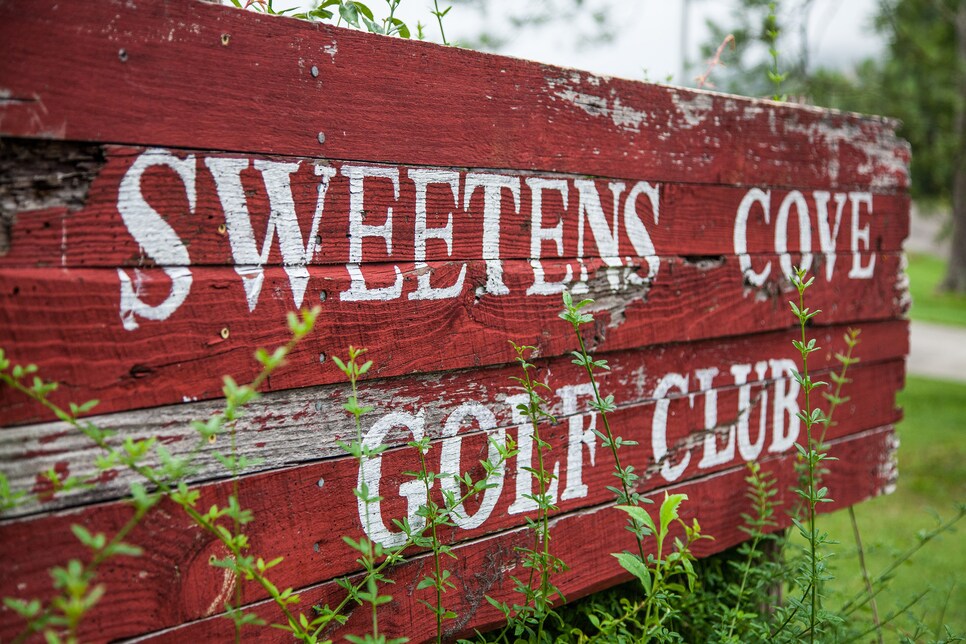 For those wondering if they permanently missed the boat on Sweetens Cove's premium offering, however, fear not.
"Sweetens Cove has always been about discovery and hidden treasure," says Sweetens Cove managing partner Mark Rivers. "The premium releases certainly speak to that and we will continue to produce those annually. So many fans and friends have made those releases a special occasion or celebration, much like many who visit Sweetens from afar."
The Kennesse, meanwhile, is what Rivers calls an "everyday bourbon" perfect for the "golf course, tailgate, or mixology." It will be available in 12 states including Tennessee, Kentucky, Indiana, Colorado, Texas, Georgia, South Carolina, Louisiana, Arkansas, Oklahoma, Nevada and Illinois beginning in April 2022.