The Loop
Whiskey nerds and golf hipsters rejoice: Peyton Manning's Sweetens Cove bourbon is here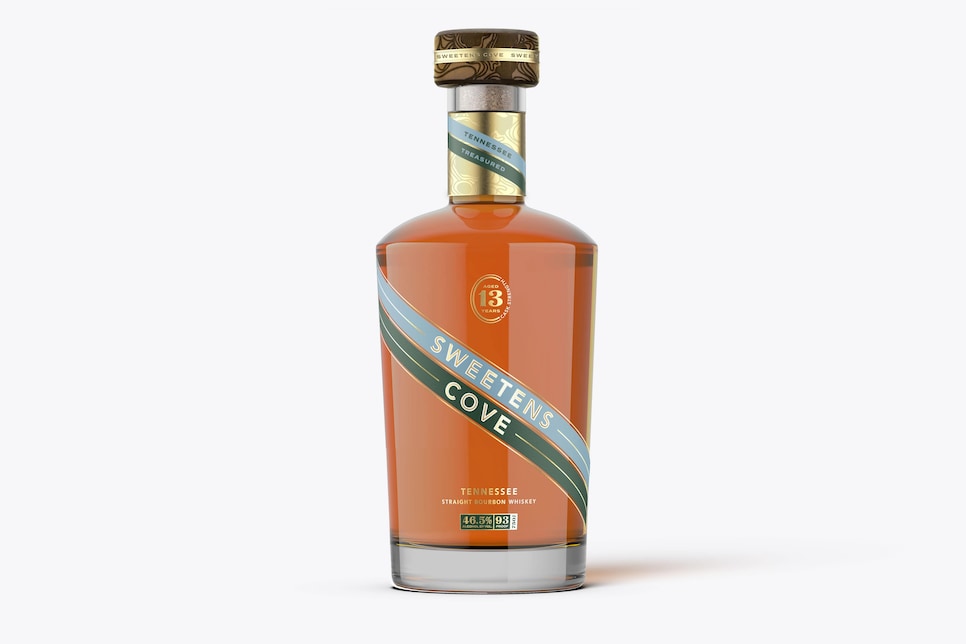 Whiskey nerds and golf hipsters have long been two sides of the same coin. There's just nothing that pairs with the roasted scent of persimmon woods quite like a hand-blown snifter of small-batch bourbon. But now, thanks to Peyton Manning's new Sweetens Cove bourbon, whiskey nerds and golf hipsters have finally been united on the same half of that pocket change. What about the other side, you ask? Big questions to ponder over a glass of this 13-year-old elixir, we think.
Of course, for those of you forgot, never knew, or just had one too many, no. 18's first whiskey venture is a tip of the ol' Rocky Top to the famed Tennessee track known as Sweetens Cove. A nine-hole layout miles from nowhere with an old shed for a clubhouse, Sweetens Cove has become an instant golf-cred namecheck for golfers who think goat caddies are the future. Before a tee time at the public course, players have always imbibed in a ceremonial shot of bourbon, a tradition now echoed in every bottle of this 102-proof, $200 blend.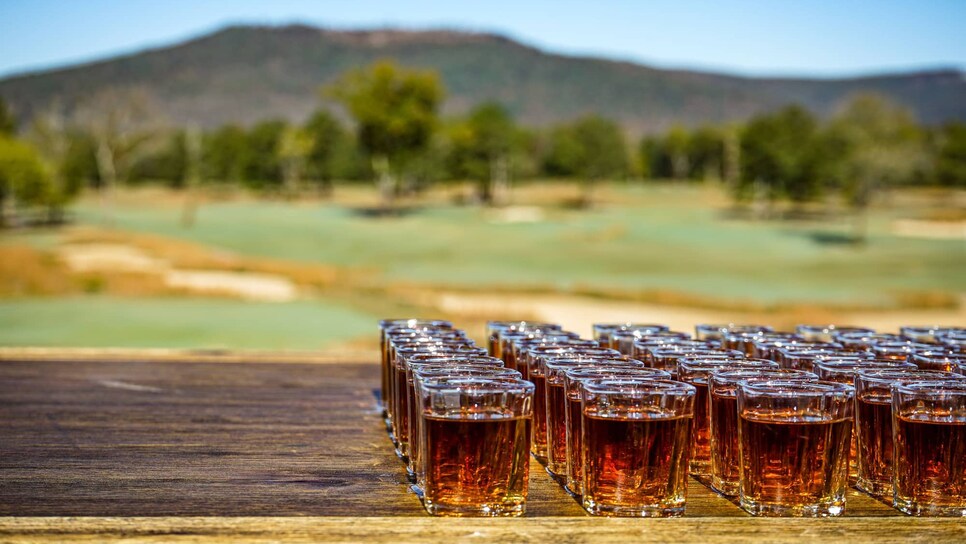 But don't worry, for that price tag Manning—who co-owns Sweetens Cove with Andy Roddick, Jim Nantz, and a small consortium—wasn't whipping this stuff up in his kitchen sink. For the actual whiskey side of things, they brought in master distiller Marianne Eaves, who, despite being pregnant, managed to bring 100 barrels of Tennessee juice wasting away in Kentucky back home. From there, she mixed and matched until she had the perfect concoction, a balanced mix of sugary vanilla sweetness and smokey, oakey grit
If you're looking forward to stowing a bottle of this hooch in your vegan leather Jones carry bag, however, you better start cashing in those cosmic favors. The Sweetens Cove bourbon will be limited to just 14,000 bottles worldwide, and will begin with a pre-sale to Tennessee residents only on May 26th. Good luck, God speed, and go Vols.
You are using an unsupported version of Internet Explorer. Please upgrade to Internet Explorer 11 or use a different web browser.