Drinking on the Job
Whiskey nerds and golf hipsters rejoice: The 2021 batch of Andy Roddick's Sweetens Cove bourbon is here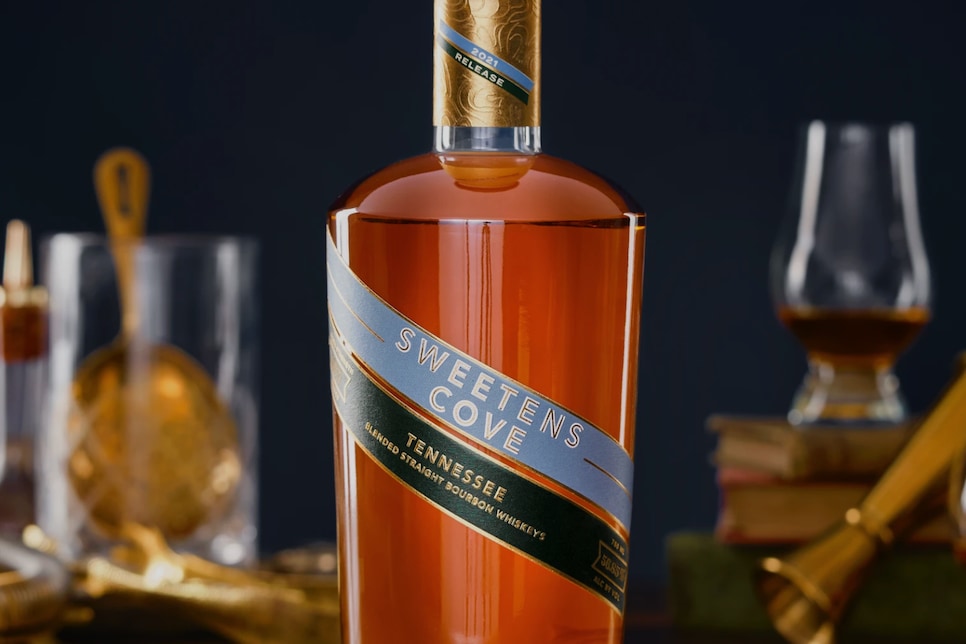 Last year, at the height of the pandemic for much of America, Andy Roddick and Peyton Manning quietly teamed up to soft launch Sweetens Cove bourbon. Limited to just 13,500 bottles and available in just Tennessee and Georgia, the 2020 batch flew off shelves, gone before it ever really existed. That's the bad news. The good news? Last week at the Cotton Bowl, admist pitching, putting, barbeque, and bourbon on a nine-hole par-3 track set up by Sweetens Cove itself, Manning and Roddick launched the 2021 batch, and if you play your cards right, you might just be able to get your hands on some.
Like last year's elixir, the 2021 Sweetens Cove bourbon is distilled and aged in Tennesee, before its composite of two-, six-, and 16-year-old Tennessee bourbons are blended in Central Texas by master distiller Marianne Eaves. Also like last year, a single bottle will set you back about $200, but don't worry, this time 50,000 have been filled, with distribution expanding throughout Texas, Colorado, Louisiana, and, of course, Kentucky. Even if you're like Roddick, who says he doesn't drink on the course due to a poor "booze-to-coordination ratio," that's pretty exciting stuff.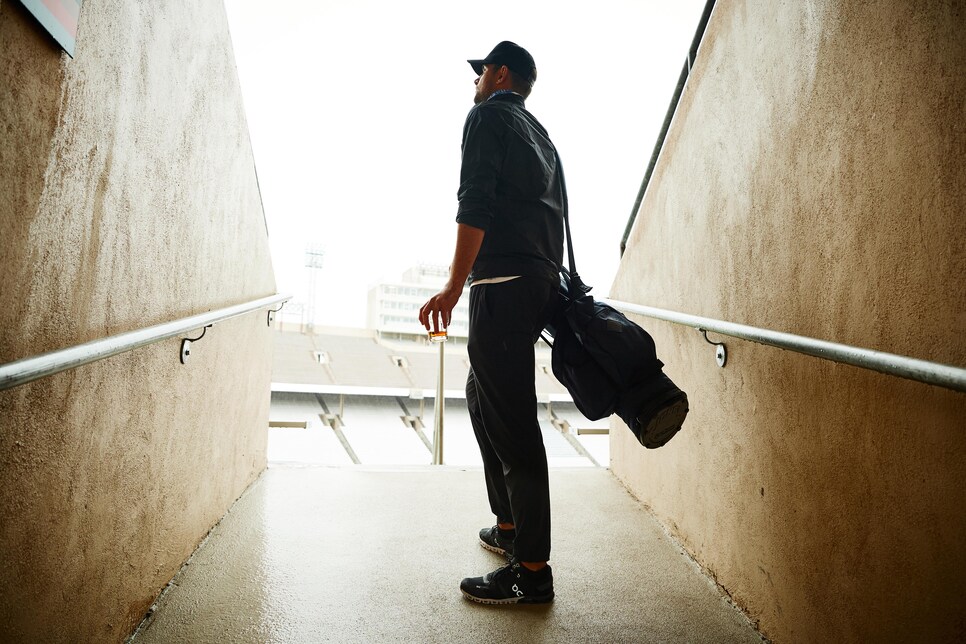 Andy Roddick enjoys a dram of Sweetens Cove bourbon at the Cotton Bowl Golf Club.
JONATHAN ZIZZO
Of course, for those of you forgot, never knew, or just had one too many, no. 18's first whiskey venture is a tip of the ol' Rocky Top to the famed Tennessee track known as Sweetens Cove. A nine-hole layout miles from nowhere with an old shed for a clubhouse, Sweetens Cove has become an instant golf-cred namecheck for golfers who think goat caddies are the future. Before a tee time at the public course, players have always imbibed in a ceremonial shot of bourbon, a tradition now echoed in every bottle of this 113.7-proof blend.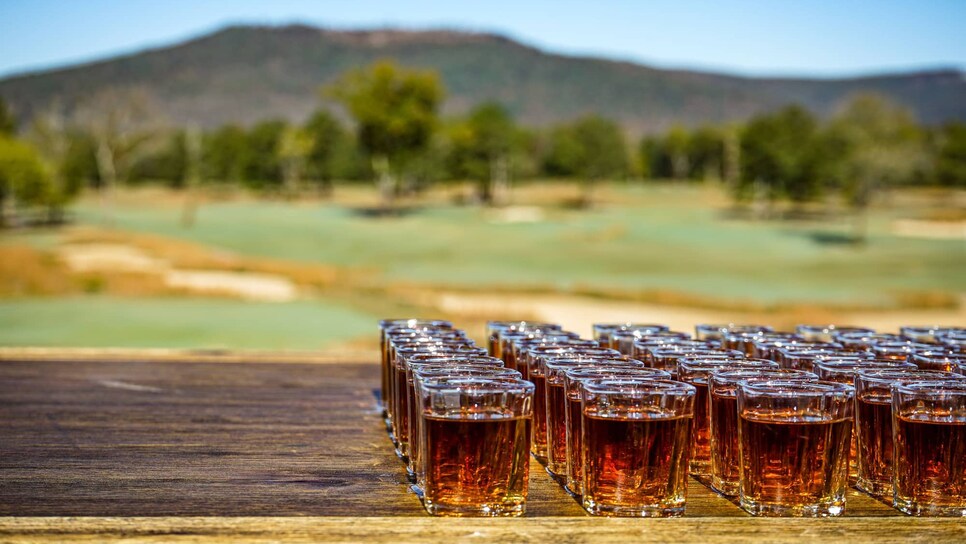 If you're looking forward to stowing a bottle of this hooch in your vegan leather Jones carry bag, however, you better hit the bricks. The 2021 Sweetens Cove bourbon is not available online (at least not yet) has already hit shelves across the south. Good luck and happy hunting, whiskey nerds . . . or should we say golf hipsters?