Custom Looks
These exclusive Stitch golf bag colorways are inspired by vintage racing cars and luxe customized interiors
*All products featured on Golf Digest are independently selected by our editors. However, when you buy something through our retail links, we may earn an affiliate commission.*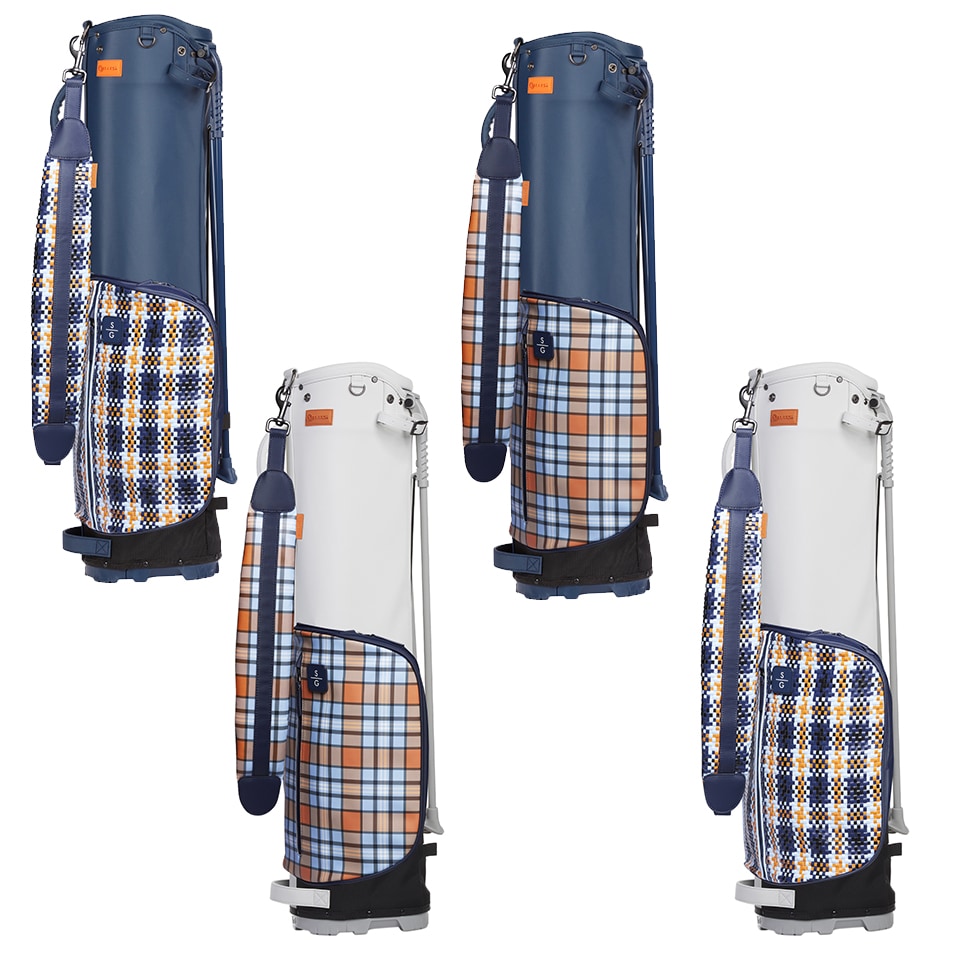 Stitch Golf just launched two new colorways that are inspired by vintage racing cars and those who restore them. The first is the "Speedway Plaid," with European roots matching the history of racing and barring the brand's signature tricolor palette of bright orange, sky blue, and bold navy (which are also the colors of the iconic Gulf Racing car, a favorite of the brand's founders). The second swatch is the Bridgehampton Woven, inspired by handwoven Italian interiors and named for the New York race circuit.

RELATED: The best men's golf shoes and The best women's golf shoes of 2023
"Cars in general combined with golf are at the very essence of Stitch's DNA," CEO Brad King said. "Personally, I believe two of the finer things in life are golf and cars, and they both happen to be two of my favorite hobbies. Being able to produce products that were designed for golf, that take inspiration from cars creates an ideal concept, and is one that our customers really resonate with."
In the spirit of the custom car interiors, the two new prints will outfit the signature "SL1" bag and be highly customizable. The bag is actually named for a car term, "superleggera," meaning, lightweight and durable. Customers of the "Luxe MIY" launch will be able to customize the strap color, saddle pocket color, add initials if desired, and change up the bag's body color, or chassis.

RELATED: Stitch's popular SL1 golf bags are now completely customizable
"Being able to customize a car's interior is a luxury experience," King said, "and we wanted to offer our customers that same experience, but instead when designing their golf bag."
While all Stitch products reference vintage motorcars in some way, when designing the two Luxe fabrics the team paid special attention to the G series Porsche 911, a car many companies customize.
"The materials used are reminiscent of materials that are being used by incredible car restorers," King said. "The colors themselves not only match our brand colors but are inspired by the Gulf Racing colors seen on the Porsche race car, raced at the 24 hours of Le Mans, an iconic endurance race that takes place in France."
The inspiration is fitting for the sleek, vintage fabrics and the streamlined SL1 bag, which will start at $398.