Tour Life
Stewart Cink made quite the dad joke after winning at Hilton Head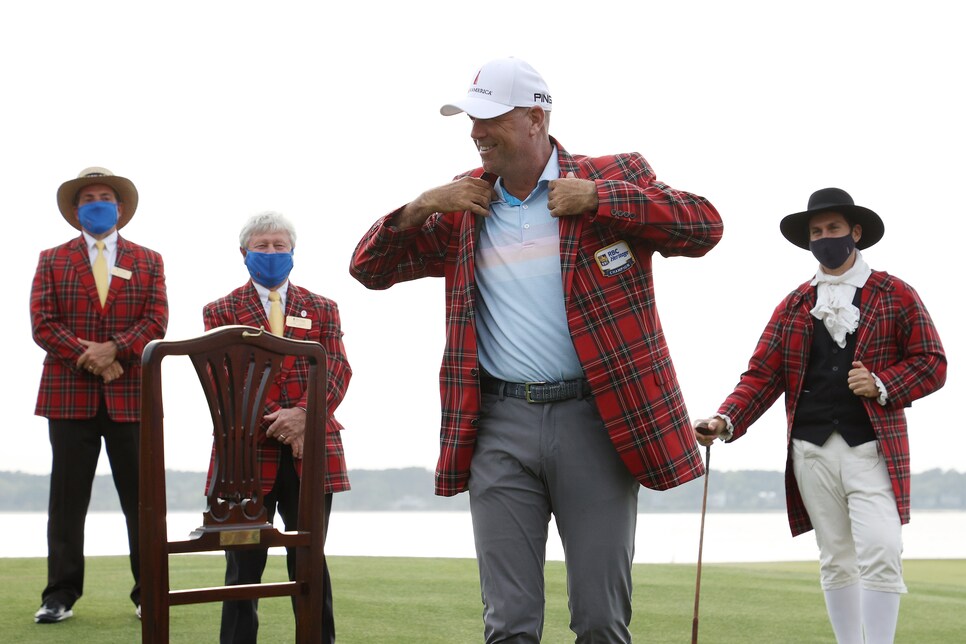 Stewart Cink spent last week pulling our heartstrings by proving how good of a golfer—and father—he is. On Monday, he slapped some knees by delivering quite the dad joke.
In case you missed it, the 47-year-old Cink won the RBC Heritage with son Reagan as his caddie, the dynamic duo's second PGA Tour title together this season. Seriously, give this man the Father of the Year Award. Because it's one thing to help your kid get a good-paying job in this economy. It's another to just give him one.
But Mr. Cink got something pretty special too—in addition to that first-place check for just under $1.3 million, that is. For winning at Harbour Town for a third time, Cink took home a third tartan jacket. And unlike when you win the Masters, you actually get a different one for each tournament victory.
Not surprisingly, Cink was excited to show off his collection:
Of course, you could call that a "fitting" joke. Get it? Sorry, I'm a dad too.