Scheduling Conflicts
Stewart Cink has a very good reason for not defending his title at the PGA Tour's season opener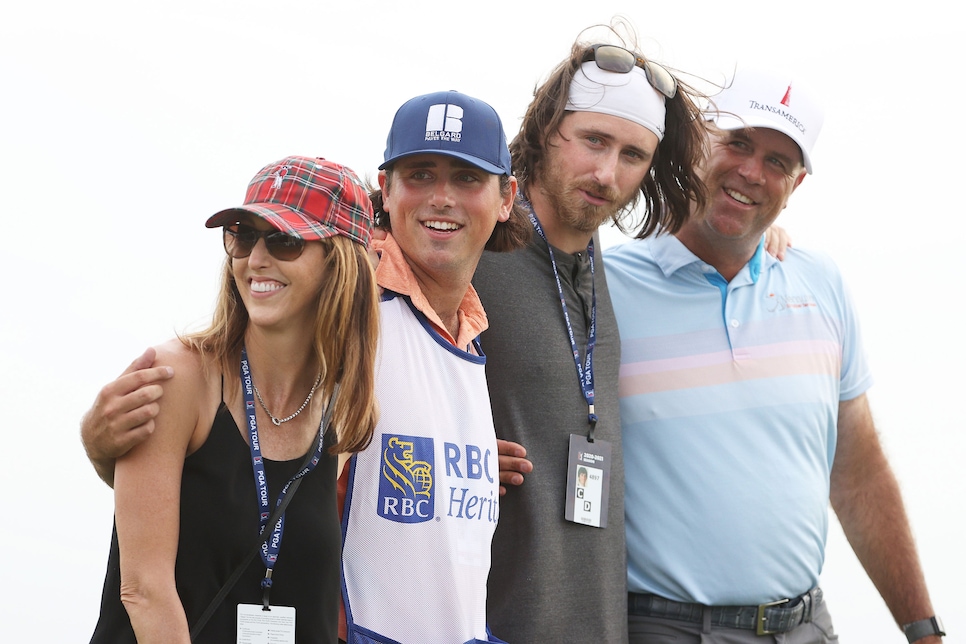 Stewart Cink's surprising victory in Napa was one of the best stories on the PGA Tour last season. The 47-year-old winning as a 200-to-1 longshot with son Raegan on the bag to end a winless drought of more than 11 years read like a Hollywood script.
Unfortunately, there won't be a sequel this year.
Cink won't be playing in this week's Fortinet Championship and it has nothing to do with the title sponsor change. In fact, there's a good chance he doesn't know what Fortinet does. But the eight-time PGA Tour winner has a very, very good reason for not defending his title.
Connor Cink, Stewart's other son, is getting married this weekend. And if you're wondering why Connor would choose such an important week for such an important life event of his own, it's because, he didn't make that choice.
As Stewart explained in a tweet earlier this week, the PGA Tour adding back a week-long off-season to the schedule caused the conflict with this once-in-a-lifetime occurrence. Well, hopefully, it's a once-in-a-lifetime occurrence.
Oh well. A wedding will probably be more fun anyway.
And there's always next year to "defend" his title. Assuming there are no other Cink family nuptials on the schedule.