The Loop
Stephen Curry wraps up NBA Finals MVP with several strong rounds of golf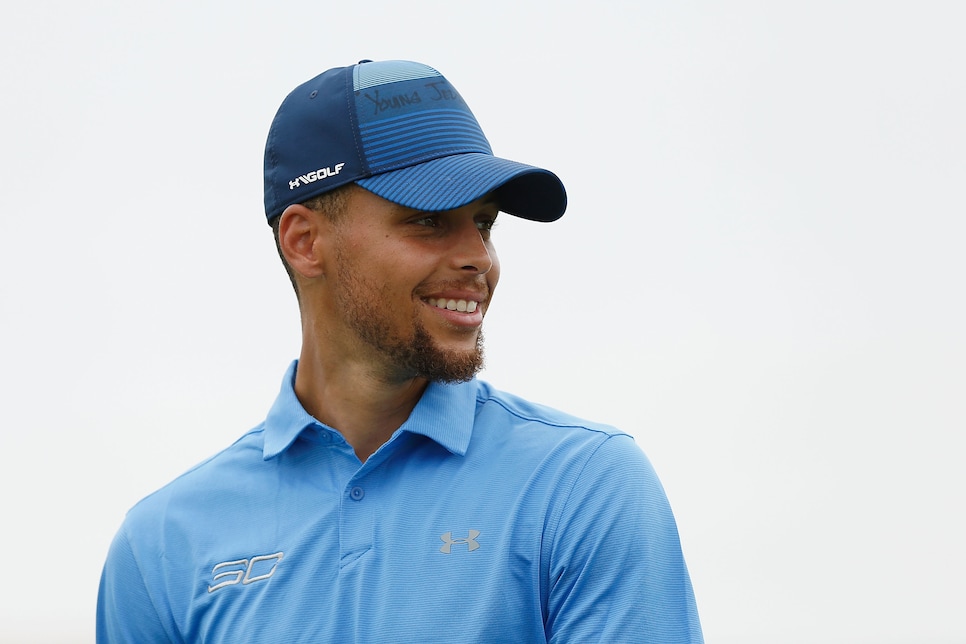 Stephen Curry's bid to win NBA Finals MVP took a bit of a hit on Wednesday night when the Warriors star had a rare off night shooting in Golden State's Game 3 win against Cleveland. But if shooting low golf scores while playing for a championship counts for anything, Curry has already locked up the award.
As we've seen in the past, Curry, who maintains a handicap around scratch, is on top of posting his scores when he plays. And that hasn't changed during the most important couple weeks of the NBA season. The USGA's GHIN system doesn't show what exact day a score was shot, but Curry has posted three scores in June thus far and the NBA Finals began on May 31, so you do the math.
At the time, Curry had posted a pair of 71s (DECENT). But apparently he played again on Thursday, because there's another score, a somewhat disappointing 74, listed on his profile. Here's a look:

Regardless, this news certainly won't make Cavs fans feel any better. Their team is in a hopeless 0-3 hole, while the opponent's star player is already practicing for this summer's celebrity golf circuit. Dagger.