The Loop
Stephen Curry is a real stickler when it comes to keeping his golf handicap
Stephen Curry impressed golf fans -- and PGA Tour pros -- far and wide with his on-course play at the Web.com Tour's Ellie Mae Classic. But what he did off the course in the hours after he missed the cut was also pretty cool. Turns out, the two-time NBA MVP is a real stickler when it comes to keeping his USGA handicap index.
Curry wasted little time posting his pair of 74s, even denoting they came in a tournament. Nice job by our John Strege to catch this:
The two scores produced a differential of -0.4, putting them right in line with Curry's current handicap index of +0.7, which also happens to be the lowest of the basketball superstar's golf career. But he's not just posting for show.
A look at his full list of recent scores shows Curry also posted his three recent rounds (79-73-68) at the American Century Championship. Although, we're not sure how that 87 got in there. . .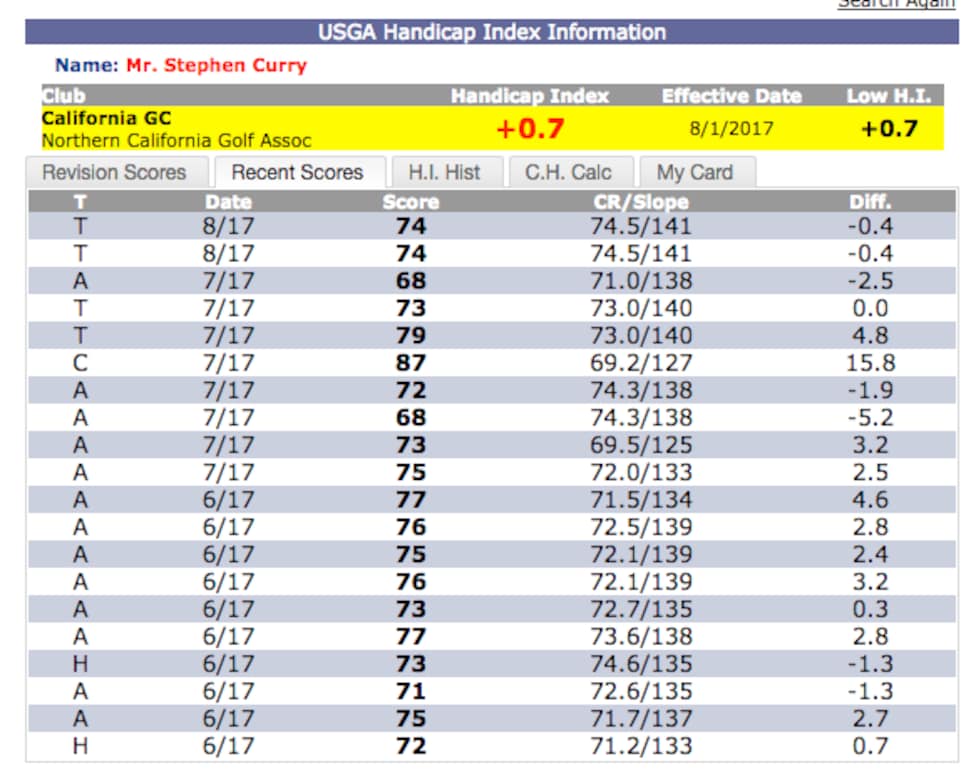 In other words, Stephen Curry posts all of his scores and he's the opposite of your sandbagging golf friend who has to be repeatedly prodded to enter a low round. His handicap index is actually accurate. And for that, we salute him just as much as we do for those pair of 74s.