Dunkin' doh-nuts
Steph Curry tried to dunk it
That's it. That's the headline. On Tuesday, October 19th—the opening night of the 2021 NBA Season—Steph Curry beat his man and cut to the basket. Draymond Green found him with a great backdoor pass. Suddenly the 33-year-old sharpshooter and presumptive NBA three-point king was all alone, nothing standing between him and the basket but the years of "cAn sTePh dUnK?!" echoing through his head. He lept, hung in there for a second that felt like a lifetime, and then …
So we guess that settles that. Can Steph dunk? No. No he cannot.
That's probably a little uncharitable. He gets the necessary elevation, he just gets caught in two minds, unable to decide whether to dunk it or lay it in. In the end he does neither and goaltends his own shot. For a guy long rumored to have some altitude issues (not attitude issues, see elsewhere for those), it's a tough look, but don't take our word for it. Just ask Draymond Green's face.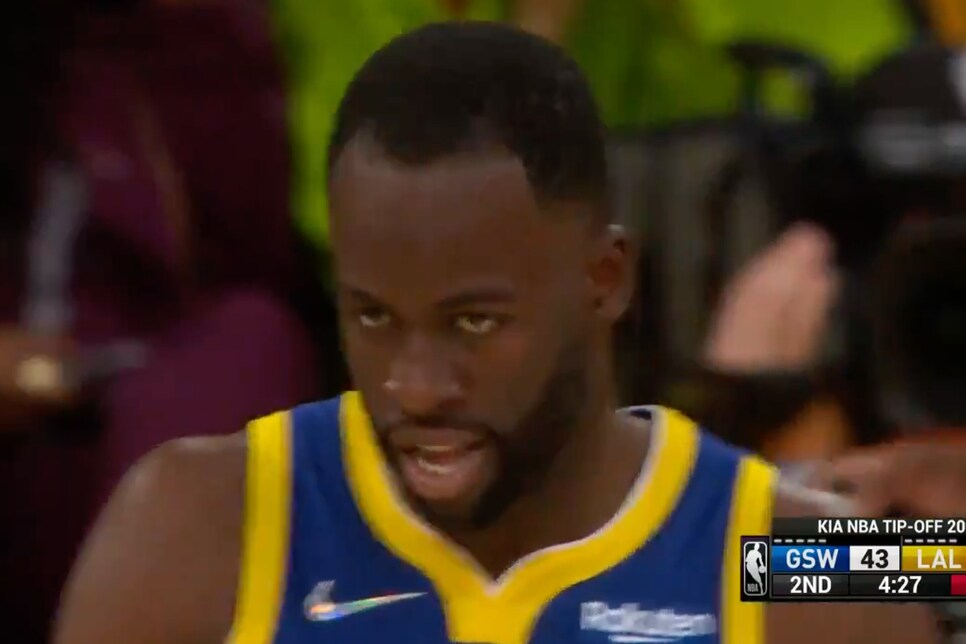 Not that Steph will care. He kicked off the season with a triple-double, putting up 21 points while grabbing 10 boards and dishing 10 assists in the Warriors' win over the re-tooled Super Lakers. He's got three rings and needs just 141 tres to pass Reggie Miller for the top spot on the NBA's all-time three point tally. Plus, he's got more important things to lose sleep over … like golf.