Moving Day
British Open 2022: This two-bedroom apartment overlooking the 18th green of the Old Course could be yours for a cool $4.8 million
The rent is too damn high. Tenants have been saying it for years. Landlords have been loving it even longer. In cities across the world, the cost of living, by the magic of a little economic phenomena called "collusion," has risen steeply, the bubble swelling and swelling but never bursting. Many of the ills of modern society can be traced back to the prohibitive cost of keeping a roof over your head, but in this rare case the crib might actually be worth the cash.
$5.4 million is A LOT of cheddar for a two-bedroom apartment (real estate brokerage Savills actually has it listed at $4.8 million, WHAT A STEAL!), but the opportunity to practically live on the Old Course doesn't come cheap. And while the views of the 18th green and the North Sea stretching beyond it are the primary selling points, the amenities aren't too shabby either, with residents entitled to ensuite butler service, their own golf concierge, a private chef, and personal membership to the Kohler Waters Spa. Apartment 24, one of just two units remaining at the Hamilton Grand, sits atop the historic building's tower, with porthole windows offering views of the Old Course below.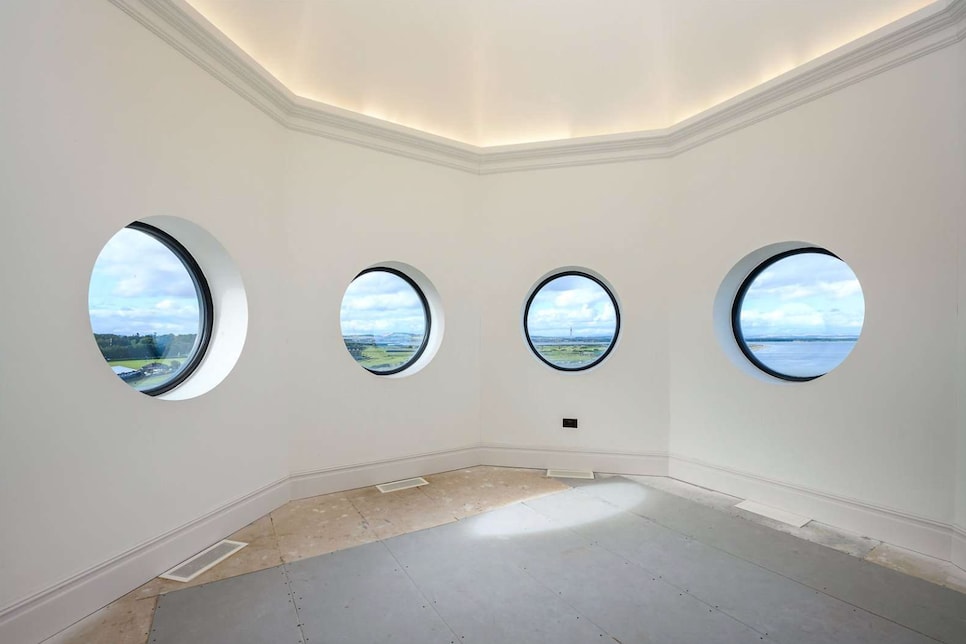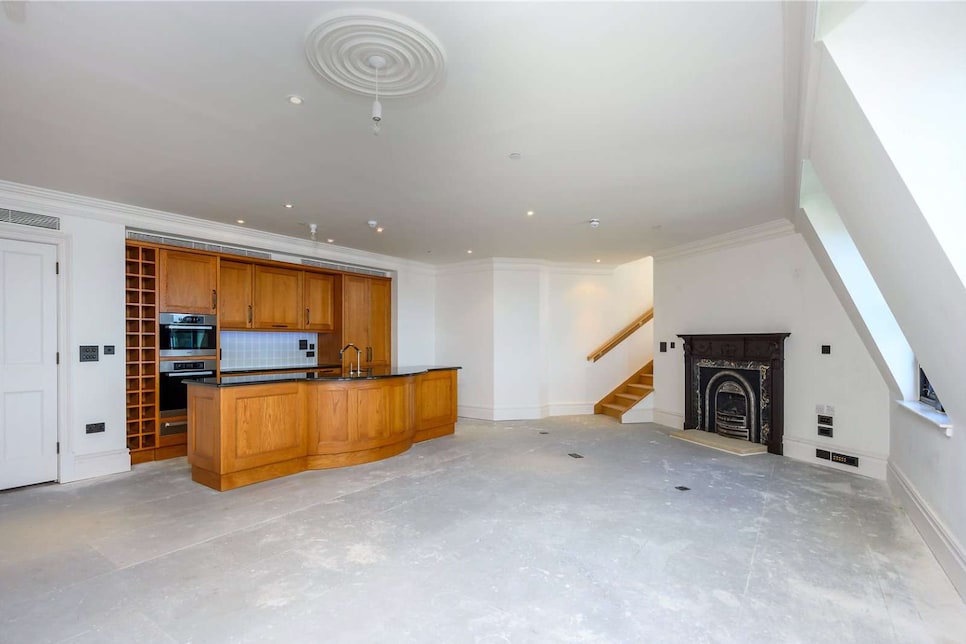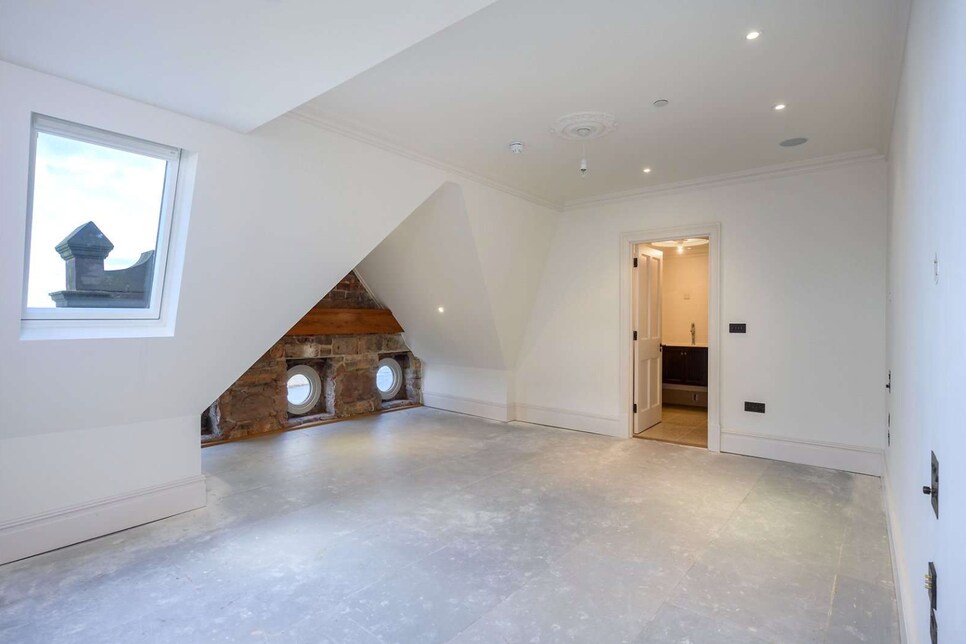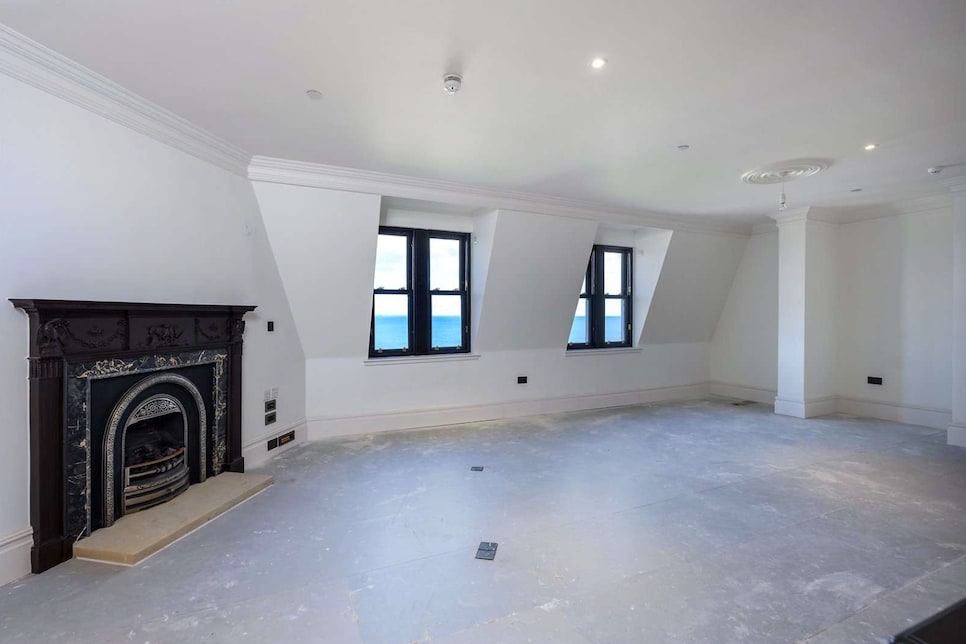 Apparently it's BYO flooring, but if you're plunking down multiple millions on a two-bed apartment, you can probably afford the carpeting.