The Loop
Spurs fans won't want to see their team's NBA title odds following Kawhi Leonard-DeMar DeRozan trade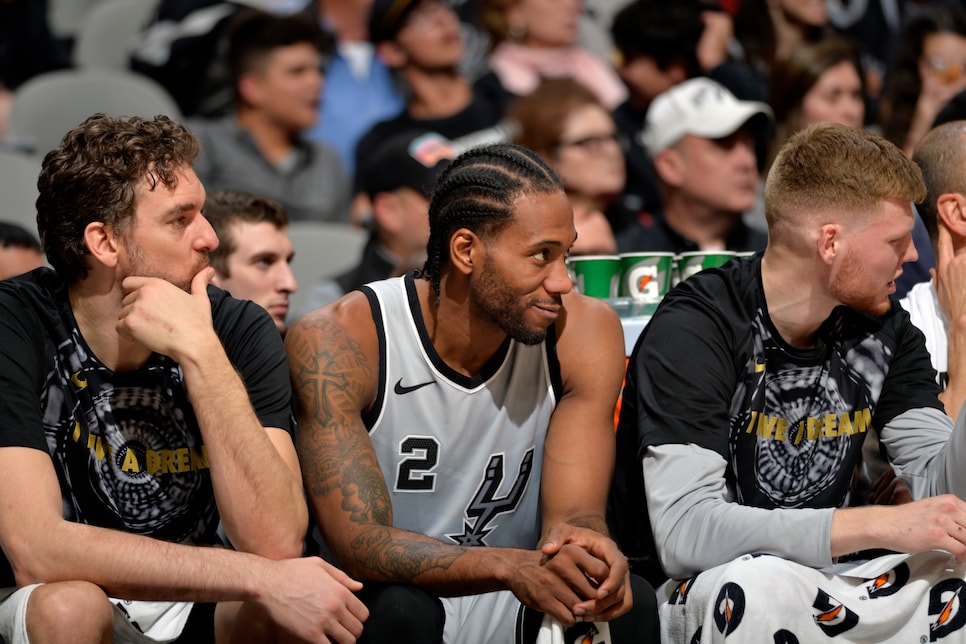 And just like that, the San Antonio Spurs dynasty is over. The funny thing is, it ended by trading for one of the NBA's highest scorers.
Shortly after the Spurs acquired All-Star DeMar DeRozan from the Toronto Raptors for much, much, much better All-Star Kawhi Leonard, Westgate Las Vegas Superbook slashed San Antonio's odds to win the 2019 NBA title from 25/1 to (look away, Spurs fans). . . 200/1! Greg Popovich's crew has been a perennial contender for two decades -- the Spurs sunk to the eighth seed in the West this past year with Leonard only playing nine games thanks to a right quad injury -- but no longer.
Leonard will be a free agent after next season while the Spurs will have the services of DeRozan, who has averaged more than 20 points per game the past five campaigns, for another three years. The Spurs also sent Danny Green to Toronto in the trade and lost longtime point guard Tony Parker as a free agent to the Charlotte Hornets in the off-season. Pop and Manu (we think) are still there, but yeah, the Spurs as we know them are done.
On the flip side, Toronto, which was the Eastern Conference's top seed this past year before getting swept by the Cavaliers in the second round, has improved from 40/1 to 20/1 with the addition of Leonard. Of course, none of this really matters because the loaded Golden State Warriors are 4-to-7 favorites to win a fourth title in five years.
At 200/1, the Spurs are now lumped with teams like the Miami Heat, Denver Nuggets, and (gulp), the Los Angeles Clippers. On the bright side, Vegas still thinks more highly of the Spurs next season than the New York Knicks. OK, so that probably won't feel Spurs fans feel any better.