News
British Open 2018: The top 13 picks to win the Open Championship at Carnoustie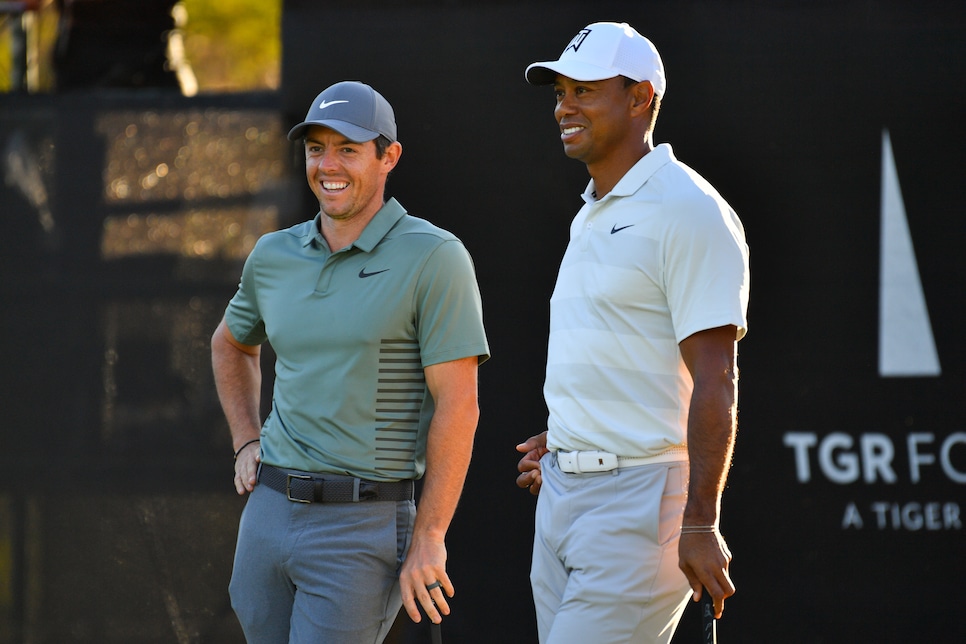 After a U.S. Open in which no one finished at par or better for the week, golf fans can probably expect similar carnage to continue at Carnoustie. The British Open returns to the Scottish links known for its difficult conditions and a 1999 event that featured the worst final-hole disaster in golf history and a playoff at six-over par. This year's winner at "Car-nasty" will need to overcome strong winds and navigate the course's narrow fairways, deep bunkers, and those fun little burns that gobble up golf balls at a moment's notice. So who will hoist the claret jug this time? Here's our weekly look (with current odds via Westgate Las Vegas Superbook) at our favorite contenders.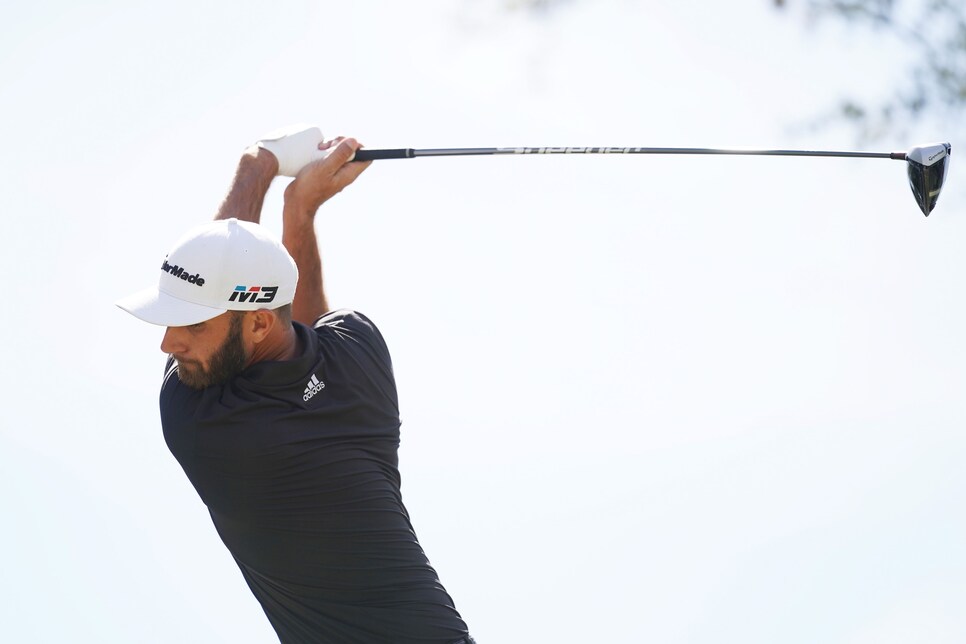 Darren Carroll/Getty Images
Reason to pick: He's the best player in the world and in the prime of his career so it makes sense that he's the Vegas favorite. Plus, as we saw at Shinnecock (at least, for three of the four days), his low, piercing ball flight is perfect for contending at wind-swept links courses.
Cause for concern: What doesn't make sense is DJ only having one major title as part of his 18 PGA Tour wins. Whether it be poor putting (Shinnecock) or poor decision making (Whistling Straits and Royal St. George's), Johnson has let more than his fair share of big ones slip through his gifted hands. The good news is he's still got plenty of time before being labeled this era's Greg Norman.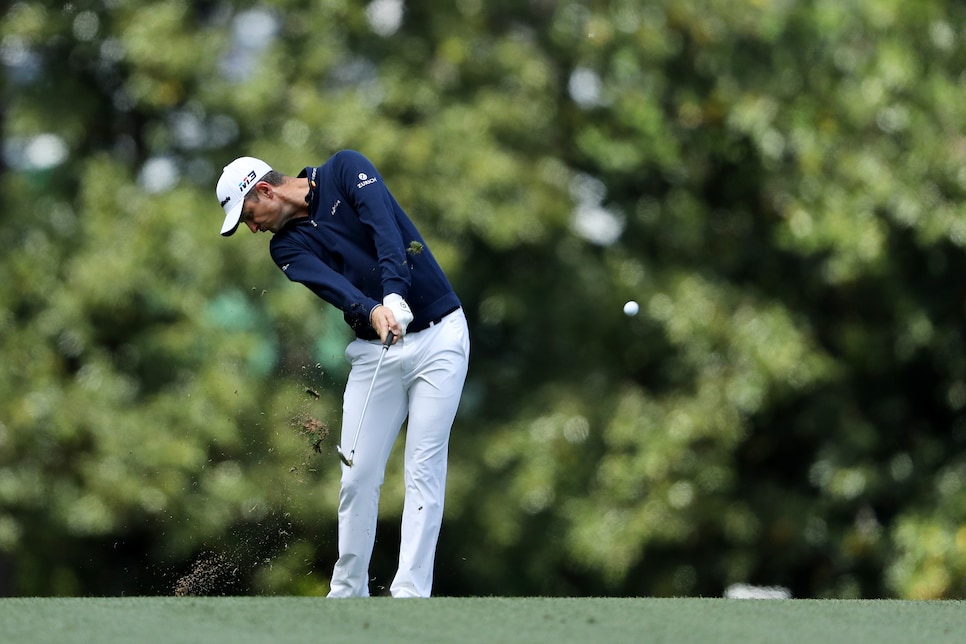 Reason to pick: My pick to win the U.S. Open looked prophetic until a disastrous Sunday dropped him to T-10. Still, the World No. 3 rarely has an off week or weekend, and when he does (like at Shinnecock), his scrambling and putting skills have allowed him to hang around the leader board.
Cause for concern: Hanging around the leader board isn't the same as winning. And it's now been five years since that major breakthrough at Merion that was supposed to "open the floodgates." Also, Rose has a spotty Open record with his best finish coming all the way back when he was 17.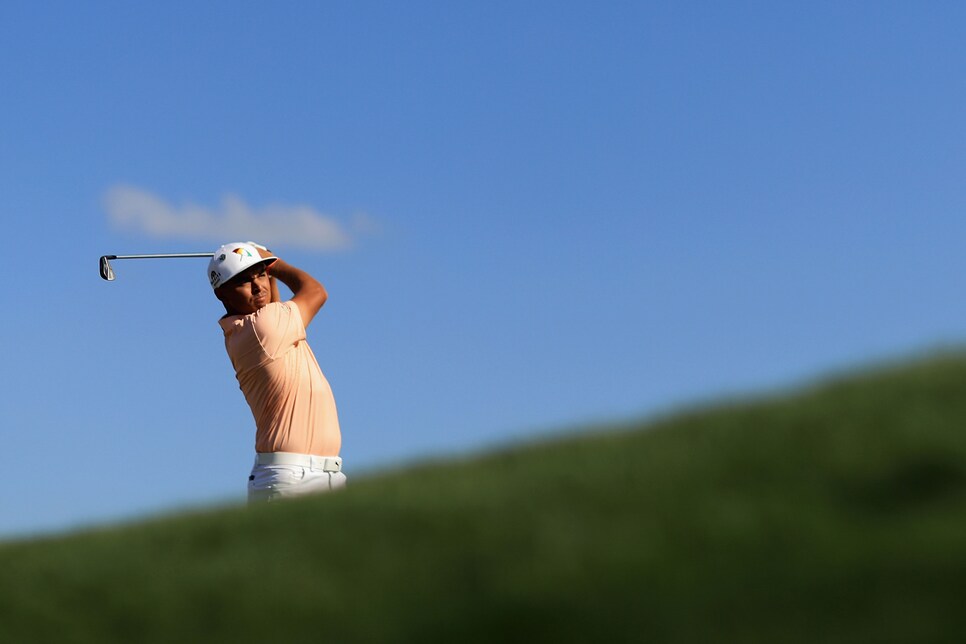 Mike Ehrmann/Getty Images
Reason to pick: He finished T-20 at the U.S. Open despite shooting an 84(!) in one of the rounds.
Cause for concern: He shot an 84 at the U.S. Open after playing himself into contention. Granted, it came on a day when the USGA admitted it had crossed the line in setting up the golf course. But still, while Fowler isn't worried he'll eventually start winning majors, we can't say the same for some of his fans.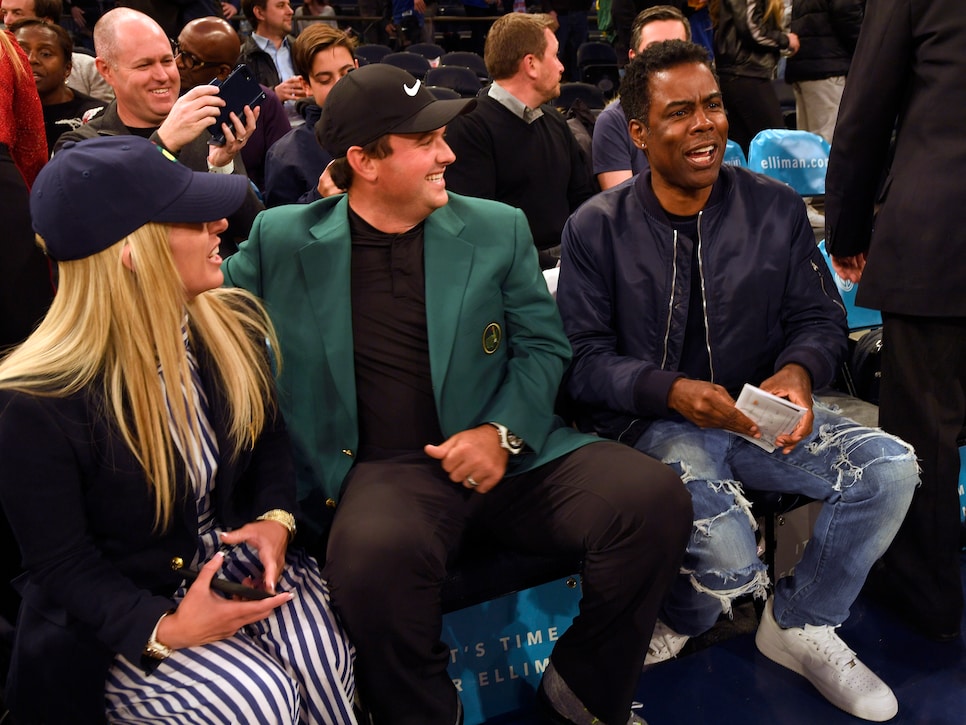 Reason to pick: Admit it, you thought we were halfway to the REED SLAM when the reigning Masters champ birdied five of his first seven holes on Sunday at Shinnecock Hills. Even though his rally came up short, Reed has beaten all but four golfers in the past three majors.
Cause for concern: Can Captain America's game travel overseas in a non-Ryder Cup event? Reed has two missed cuts, a T-20 and a T-12 in four Open Championship starts.
5. Tommy Fleetwood (20/1)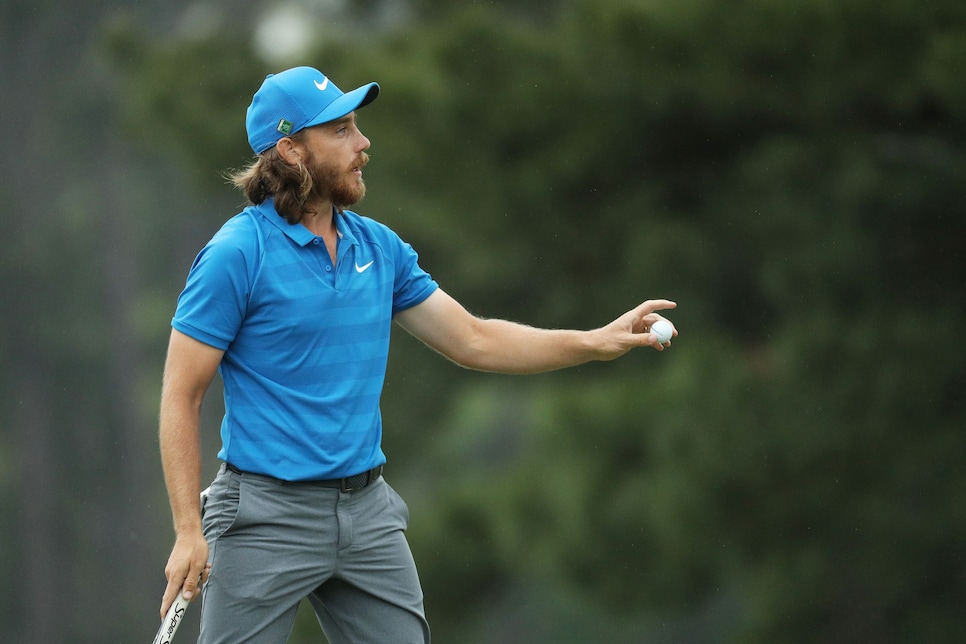 Patrick Smith/Getty Images
Reason to pick: Did you see that final round at Shinnecock Hills?! Fleetwood nearly stole the tournament with a 63 that was so good it left him disappointed he didn't shoot lower.
Cause for concern: The only thing we don't like about this brilliant ball-striker is that his odds are about half what they were at the U.S. Open.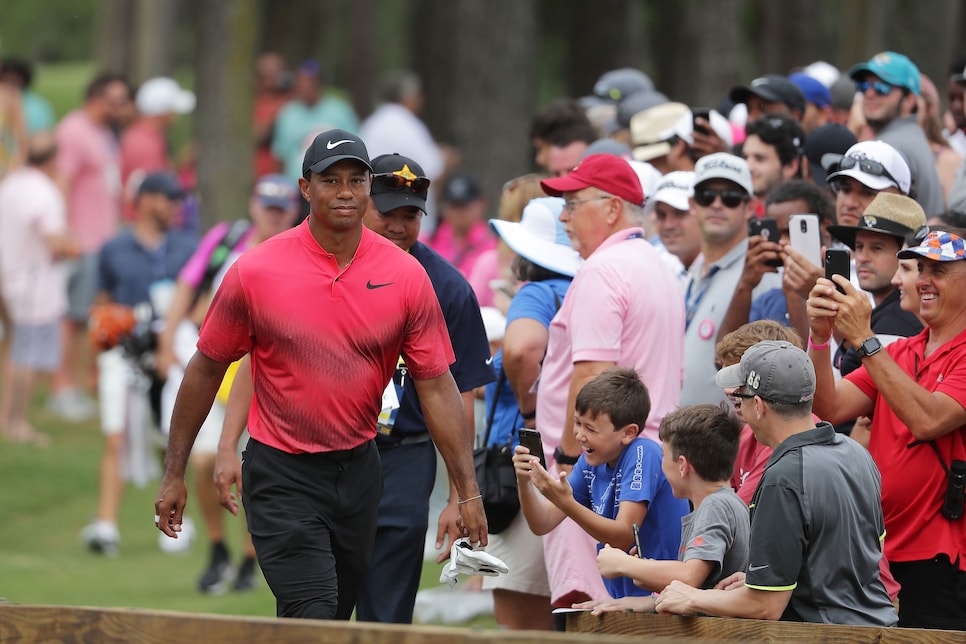 Richard Heathcote/Getty Images
Reason to pick: A man with a self-professed love of links golf, Woods finished a solid T-7 (At +10 in 1999!) and T-12 in his two Opens at Carnoustie. And he has had arguably his two best chances of snapping that major championship drought in this tournament in 2012 and 2013. That being said. . .
Cause for concern: His major championship drought is now officially more than a decade. And a missed cut at Shinnecock Hills showed there are plenty of holes in his golf game right now.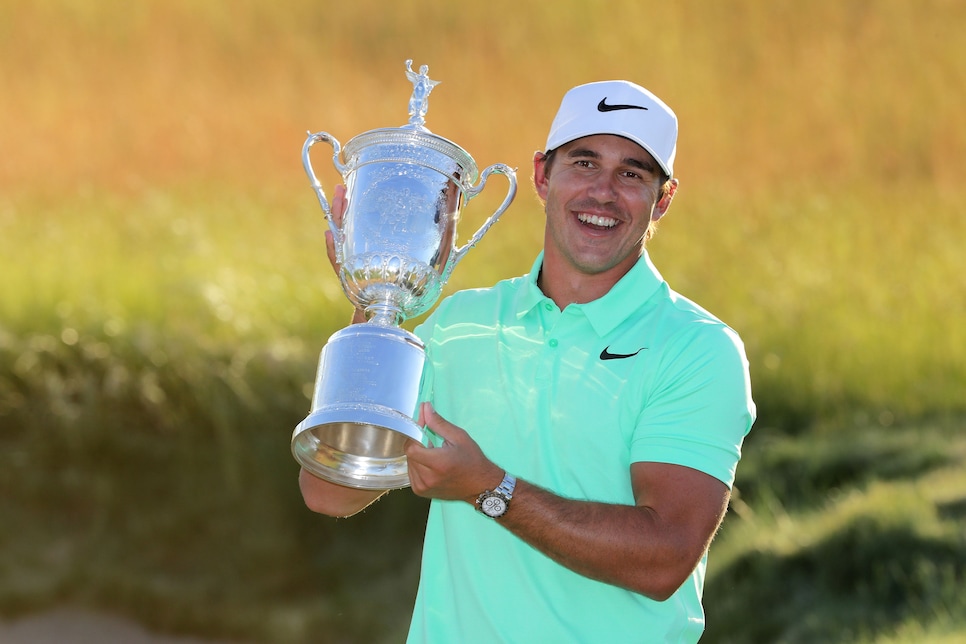 Streeter Lecka/Getty Images
Reason to pick: Koepka just won a second consecutive U.S. Open on a course that's as close to a Scottish links as America has to offer. Plus, he earned his (Nike) stripes playing in Europe before becoming a PGA Tour star.
Cause for concern: The World No. 4 still only has 3 PGA Tour titles. Puzzling.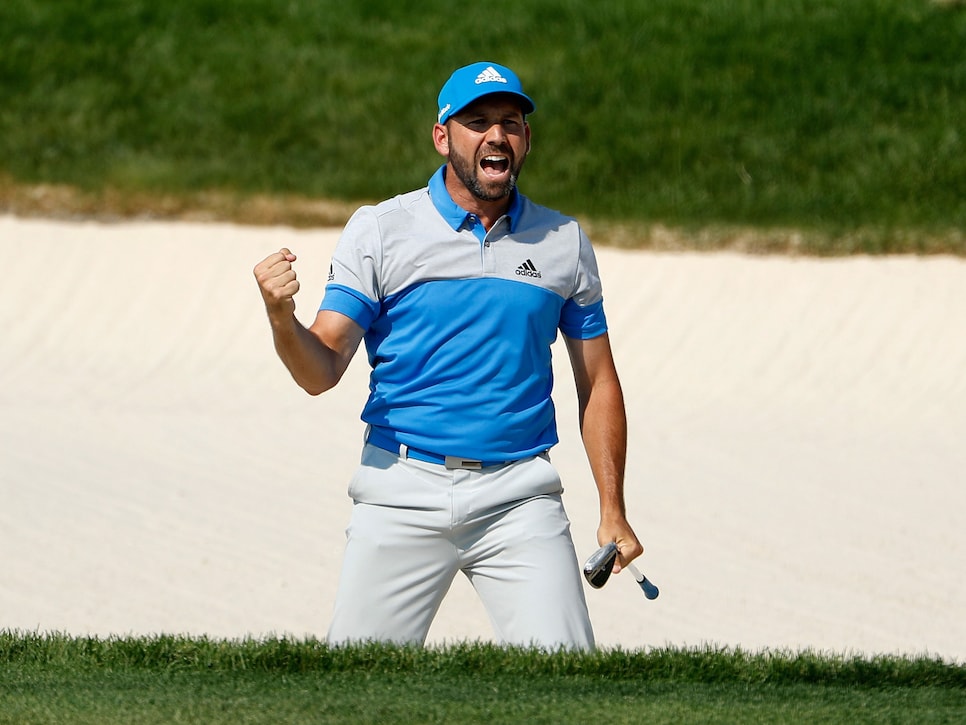 Christian Petersen/Getty Images
Reason to pick: With 10 top 10s, including two runner-ups, the Open Championship is the major that Sergio should have won first. It's also the reason I pick him every year to win. . .
Cause for concern: So far, he's never come through for me. And one of those runner-ups -- his most painful close call -- came right here at Carnoustie in a playoff in 2007. Hopefully, Garcia doesn't switch over to the Golf Channel between now and the conclusion of this year's tournament.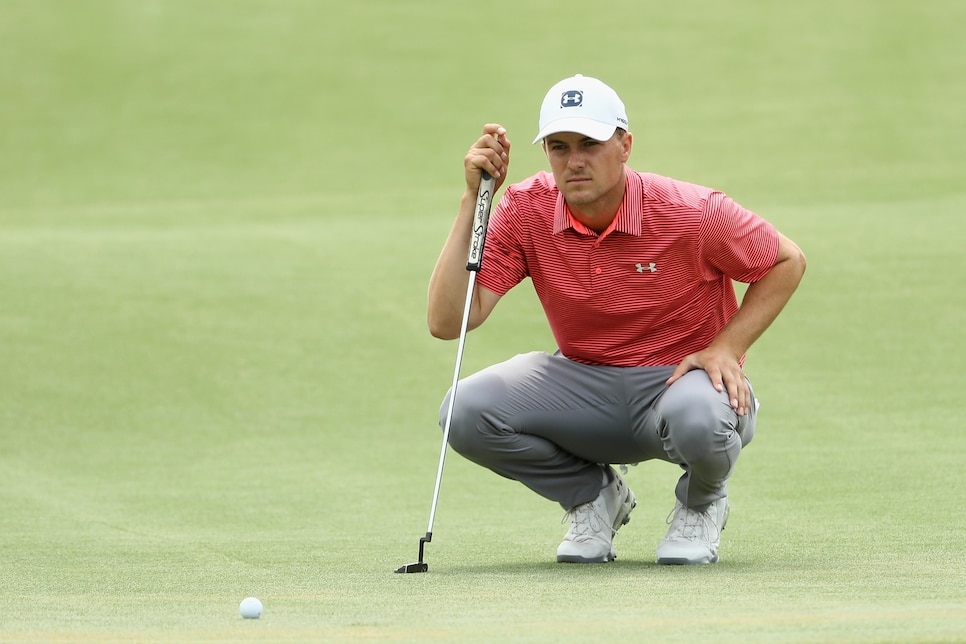 Reason to pick: He's the defending champ (albeit at a different course) and the slower green speeds at the Open allow him to putt more aggressively (See: That 50-foot eagle bomb he dropped on Matt Kuchar on Sunday last year).
Cause for concern: Spieth has struggled more the past couple months than at any point during his (brief) pro career. Since a solo third at the Masters, his best finish is a T-21 at the Byron Nelson, and he recently missed back-to-back cuts at the Memorial and U.S. Open.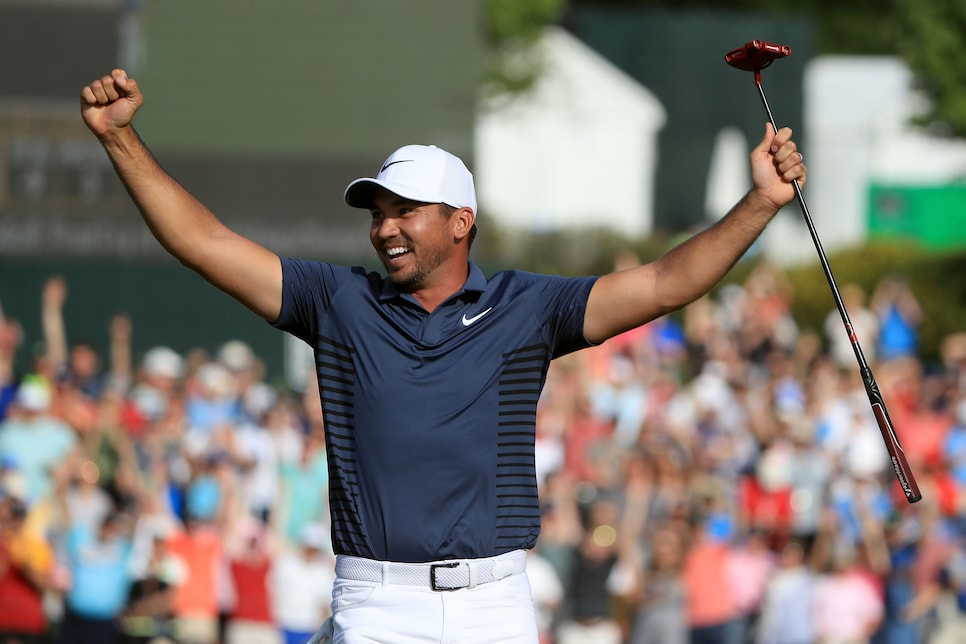 Sam Greenwood/Getty Images
Reason to pick: The Aussie has shown glimpses this season that he's ready to go on another run back to the top of the Official World Ranking with two wins (Torrey Pines, Quail Hollow) and a runner-up at Pebble Beach.
Cause for concern: As we saw at Shinnecock, his high ball flight isn't always conducive to windy conditions. Plus, Carnoustie is anything but a bomb-and-gouge track. Of course, being the best putter on the PGA Tour always helps, and 30/1 are pretty long odds for a golfer this talented. . .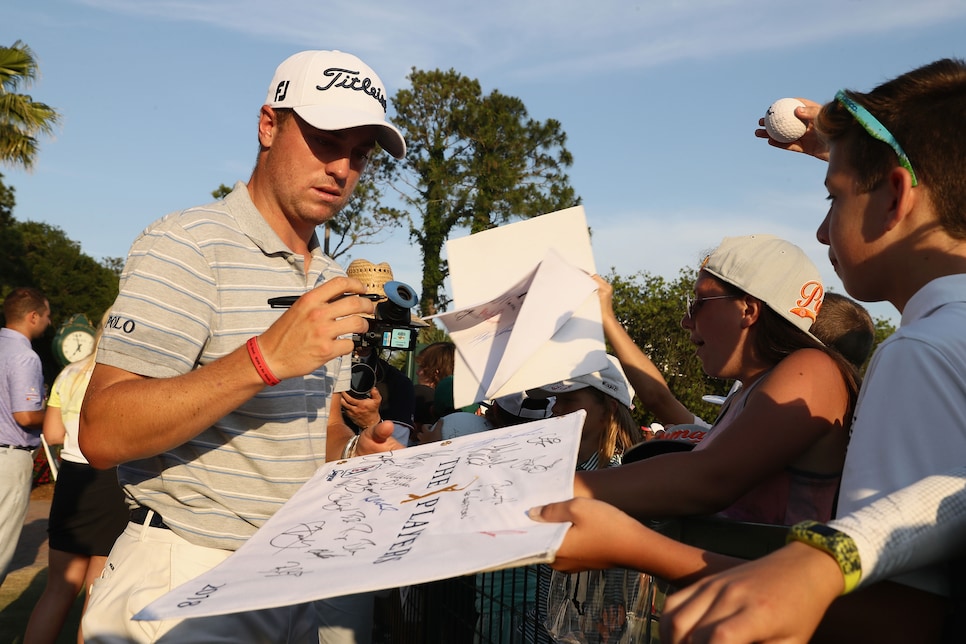 Jamie Squire/Getty Images
Reason to pick: He's still just a few weeks removed from a stint at World No. 1, and he is still tied for the PGA Tour lead with two victories this season. JT's poorest major stat is strokes gained around-the-green and he still gains strokes on the field in that category.
Cause for concern: Thomas' first two turns at the Open have resulted in a T-53 in 2016 and a missed cut last year despite opening with 67 on both occasions. It's a small sample size, but as we've seen with golfers throughout the years, links golf is an acquired skill if you didn't grow up playing it (See: Phil Mickelson).
12. Henrik Stenson (25/1)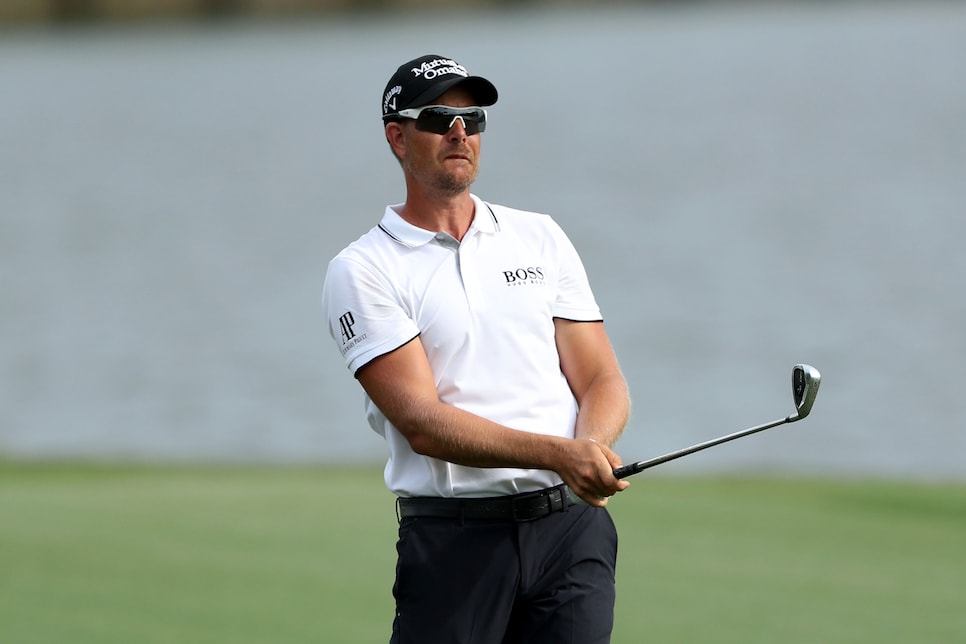 Reason to pick: The last time the Open was played in Scotland, Stenson put forth one of the greatest performances in golf history.
Cause for concern: While his ball-striking stats (2nd in strokes gained approach) are as good as ever, Stenson's scrambling (151s in strokes gained around the green) could be the difference at a place where greens in regulation aren't easy to find like Carnoustie. Also, there's that left elbow injury that caused him to pull out of the Scottish Open. . .
Sam Greenwood/Getty Images
Reason to pick: We all know what he's capable of, and he's snapped out of "slumps" at the Open before. In 2014 he won at Liverpool and then won the WGC-Bridgestone and PGA Championship his next two starts for good measure. However, that 14/1 price (he's the second-favorite behind Dustin Johnson) is a bit steep right now. . .
Cause for concern: As the season has gone on, McIlroy's stats have normalized. That's good news off the tee (10th in strokes gained), but bad news on the greens (110th in strokes gained). To overcome that poor putting, he'll need to be particularly on with the big dog if he's to contend at Carnoustie.