The Loop
Sportsbooks are "getting crushed" on NFL over bets thanks to offensive explosion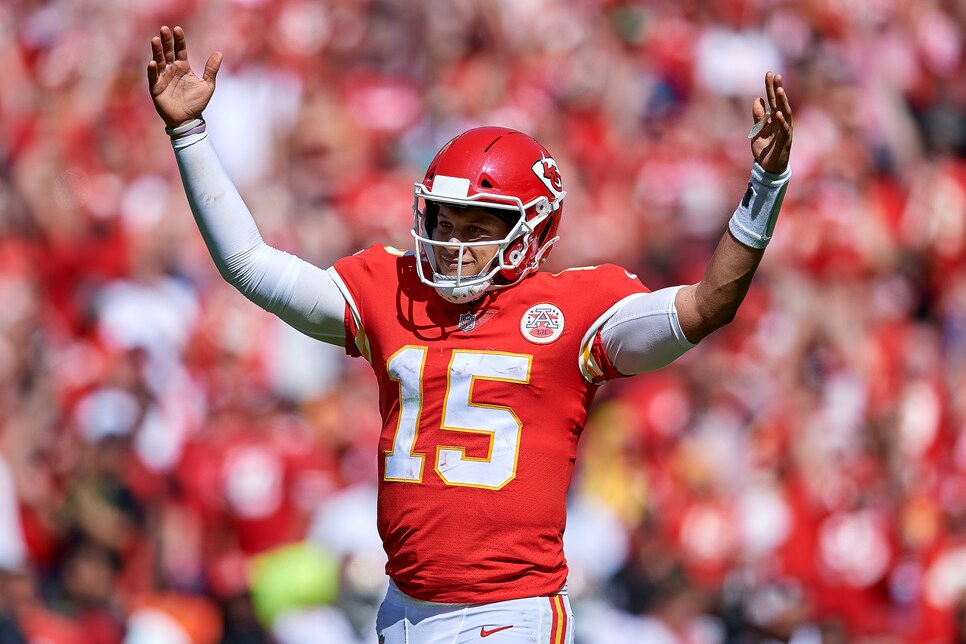 The offensive explosion to start the 2018 NFL season has been a lot of fun to watch. If you're not running a sportsbook that is.
With record scoring happening nearly everywhere from Kansas City (Pat Mahomes!) to even Baltimore (Joe Flacco?!) where the Ravens are averaging more than 30 points per game (My Giants, sadly, are averaging a pitiful 18.3) NFL over/under bets have been particularly lucrative this year. Why? Because most dopes just blindly bet the over because that seems like a fun thing to do (It is) and overs are coming in more than ever.
"We're just getting crushed on the overs, including last night (Patriots vs. Colts)" Brent Corobotuic, head linesman at BetDSI Sporstbook, said on Friday. "The public bettors are always going to play the over, and the professional bettors have started to follow suit. For ages, the sharps picked off value with under plays, but they don't hesitate for one second to bet the over now. It's been an adjustment in mindset on our part."
BetDSI also provided these figures that show what its average over/under line has been per game each week and what the actual points per game has been:
Week 1: 44.69 PPG (47.81 PPG)
Week 2: 45.06 PPG (46.31 PPG)
Week 3: 46.22 PPG (45.19 PPG)
Week 4: 46.90 PPG (53.40 PPG)
Week 5: 47.63 PPG (Patriots won only game so far 38-24)
Look at Week 4 — 53.4 points per game?! That's college football Big 12-esque. Downright disgusting to those old-timers who love to see firm hand-offs and defensive battles.
Overall, NFL games are producing an average total of 48.31 PPG, up nearly 1.5 points over the record of 46.82 set in 2013. Whoever puts together that touchdown montage on NFL RedZone every week deserves a raise.
So what does all this scoring mean? Go heavy on NFL over bets in all games not involving the Giants, Bills or Cardinals, kick back and enjoy the points and gambling profits. On second thought. . . this could all be a setup, and the NFL is probably going to be Under City the rest of the way. Anyway, good luck.