The Loop
The 8 worst bad beats of the weekend in college and pro football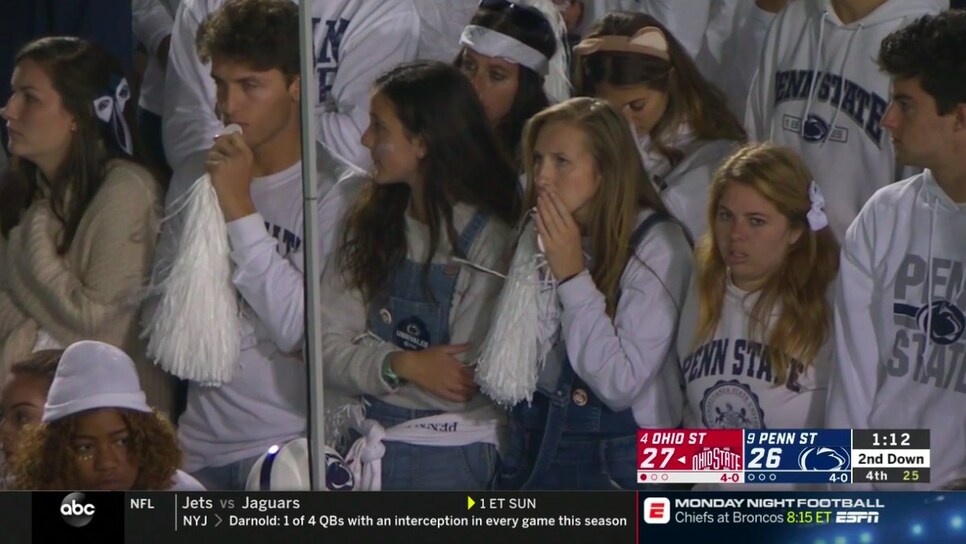 Another week, another round of soul-crushing bad beats in the world of college and pro football. Don't worry losers, it'll all be over soon. Unless you bet on NBA during winter, in which case, you should just burn all your money now and get it over with, assuming you have any left.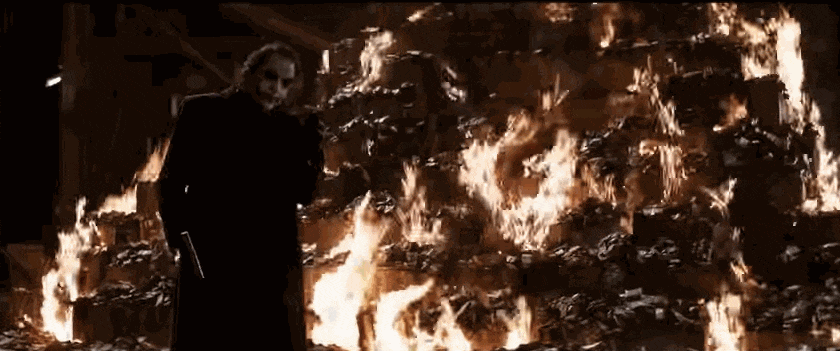 Let's dive right in headfirst like Scrooge McDuck into those gold coins, only the gold coins aren't there and you land head first into the cold, hard, empty ground. Here are the 8 worst bad beats of the weekend.
Noon kick. Bama at home. Tua Tagovailoa under center. This is one you blindly bet on, crack a beer and get your weekend started off on the right foot. You don't lose money betting against the Tide, even if they need to cover a 49-point spread. By halftime, Alabama backers had to be cashing checks and snapping necks as Tua & co. jumped out to a 49-0 lead. Nick Saban has never been one to run up the score, especially on a cupcake team, but he's also never had an offense like the one Bama is currently steamrolling teams with. All that was needed was some points from the second and third stringers and it was a wrap. Tide bettors got just that in the form of a 94-yard TD late in the third quarter, extending their lead to 56-0. Time for the defense to shut it down ... or not:

Final score: 56-14, Alabama. Not gut-wrenching, but not an inspiring start to your gambling Saturday.
New York Jets @ Jacksonville Jaguars Under 40.5
When a total is this low, you almost have to take it. And when a rookie QB with zero offensive weapons is playing the Jags defense, you might as well lock it up an throw away the key. This was in the bag all game, as the Jaguars led 16-0, then 18-0, then 25-3, then 25-6 at the end of the third quarter. Even after the Jets finally scored a TD and failed to make the two-point conversion, it was still 25-12 wth 4:33 remaining. Jacksonville made it all the way to the Jets one-yard line on their final drive, facing a 4th & goal with 27 seconds remaining. They could either kick the field goal and secure the under, or the Jets could make a goal line stand and also secure the under. Instead, Jaguars running back TJ Yeldon punched in a garbage time TD, putting under bettors, and Jets fans, out of their misery.
Final score: 31-12, Jacksonville. This bet is what some would call "right church, wrong pew," and you'd be free to open-palm slap them when they did.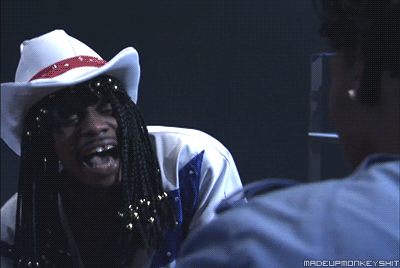 Cincinnati Bengals @ Atlanta Falcons (-3.5)
If you haven't learned to stop betting on the Falcons by now, you have only yourself to blame. Few teams in recent memory have been as bad as they have in late-game situations, a fact that was all-too real once again on Sunday afternoon in Atlanta. In another high-scoring affair, Matt Ryan and the Falcons held on to a 36-31 lead following a late field goal that could have helped Falcons backers cover the 3.5-point spread. But with 4 minutes to operate on a porous Atlanta defense, Andy Dalton lead the Bengals on a 16-play, 75-yard march that used up the whole clock, and featured this absolute dagger with 12 seconds to go:
Final score: 37-36, Bengals. At this point, you might as well bet on the Falcons every week. It has to change sooner or later (famous last words).
It's tough to call this one a bad beat, because it was essentially over when USC took a 24-0 lead early in the third quarter. But Arizona mounted a charge, cutting the lead to 24-14 and getting the ball back with four minutes in the game. As the Wildcats drove down the field, an improbable backdoor cover that would make Matt Kuchar proud was imminent. On first and goal from the USC five-yard line, it took Arizona SEVEN plays to score (multiple penalties included), but it didn't matter how long it took for those that bet on the road dog, because they were about to miraculously get within the number with an extra point. Until ... no ... please ... don't .. NOOOOOOOOOOOOOO:



Final score: 24-20, USC. This would have been a STEAL of a cover, so you can't complain too much. Just kidding, of course you can. HE MISSED A FREAKING EXTRA POINT.
Cleveland Browns (+2.5) @ Oakland Raiders
BakerMania was cute last week, but on Sunday he was making his first NFL start in the Black Hole. Only a fool would get suckered in, but if you did, you were flying high as you watched the Browns, yes, the Cleveland Browns, throw up a 40 spot in Oakland. Leading 42-34, the Browns were not only within the number but well on their way to winning outright. On 3rd & 2 with 1:36 to go, Cleveland running back Carlos Hyde appeared to get enough yardage for a first down, but a booth review overturned the call, forcing the Browns to punt on fourth down. A stop, or even a Raiders touchdown and a stop on the two-point conversion would cash the bet, but the Browns got neither. Derek Carr's touchdown pass to Jared Cook and two-point conversion pass to Jordy Nelson tied the game, and the Raiders went on to win in overtime by a field goal.
Final score: 45-42, Raiders. Early candidate for cover of the year from Oakland. Also, betting on the Browns ... shockingly not profitable.
Houston Texans @ Indianapolis Colts (+1)
Taking an NFL team +1 might seem dumb, but with ties happening every other week, it's actually not the worst bet. And when the Colts, down 28-10 at one point in the game, came back to tie it 31-31 and send it to OT, it looked like a GREAT bet. Not only was the tie in play, but the Colts could win outright, and had a chance to by opening the OT scoring with a field goal to take a 34-31 lead. The Texans answered though, milking most of the remaining clock in the process and kicking a field goal to bring the tie back into play at 34-34. With 1:50 left, the Colts went for one last drive, but were stopped on third down at their own 43. To help their slim playoff chances, the right move would be to punt it and take the tie. Colts head Frank Reich said the hell with that, sending his offense back on the field only to turn the ball over on downs and give Houston the ball in Colts territory with 24 seconds left. Two plays later, Texans kicker Ka'imi Fairbairn hit a 37-yarder to win.
Final score: 37-34, Texans. At least the oddsmakers know to factor in Frank Reich's stupidity going forward? I don't know what to say ... I'm sorry ... so sorry.
Florida State @ Louisville (Louisville money line)
Anytime two trash teams like this get together, taking the home underdog and the points is a pretty decent play. But many bettors probably couldn't resist the payout on Louisville to win outright, and the Cardinals threatened to make those folks rich for most of the game. They lead by as many as 14, then by 10 heading into the fourth quarter, but some ugly mistakes allowed FSU to get back in the game and trail only 24-21 late. With six minutes to go, Louisville began a drive that had all the makings of a gut punch, reaching the FSU 21 yard-line after starting on their own 29 yard-line. On 1st & 10 with 2:26 remaining, all Louisville needed to do was run some clock, maybe score a TD and seal it or kick a field goal with very little time remaining for the Seminoles to go down and score. What did head coach Bobby Petrino do? He called a pass play, and FSU intercepted it. Five plays later, this happened:
Final score: 28-24, Florida State. If you lost this one, maybe sit the next couple plays out.
Ohio State @ Penn State (Penn State money line)
Penn State +3.5 at home is the play smart bettors would have made, but like the Louisville bet, money line payouts are hard to pass up. It's Penn State at home, at night, whiteout, cult vibes, the whole bit. This was their game before it even kicked off, and when it did, the outcome was almost never in doubt. Down 14-13 heading into the fourth, Penn State quickly scored to go up 20-14. On the ensuing Ohio State drive, the Nittany Lions made a huge 4th down stand, taking over at midfield and quickly going down the field to score again. Head coach James Franklin questionably called for a two-point conversion that his team would miss, but Penn State still lead 26-14 with eight minutes remaining.
That's when the Buckeyes found another gear, screening the Nittany Lions to death and scoring with ease on drives of three plays for 75 yards and eight plays for 96 yards, the latter of which ended with this TD:
With one last chance to win it, Penn State reached the OSU 43 yard-line and faced 4th & 5 with 1:22 to go. That's when Franklin made a call that made Frank Reich and Bobby Petrino look like Bill Belichick and Vince Lombardi:
Final score: 27-26, Ohio State. Nothing like ending your night with a crushing loss in primetime, am I right?