The Loop
How'd Your Team Do, Twitter Edition: Colts coach Frank Reich would rather lose than tie. Have to respect that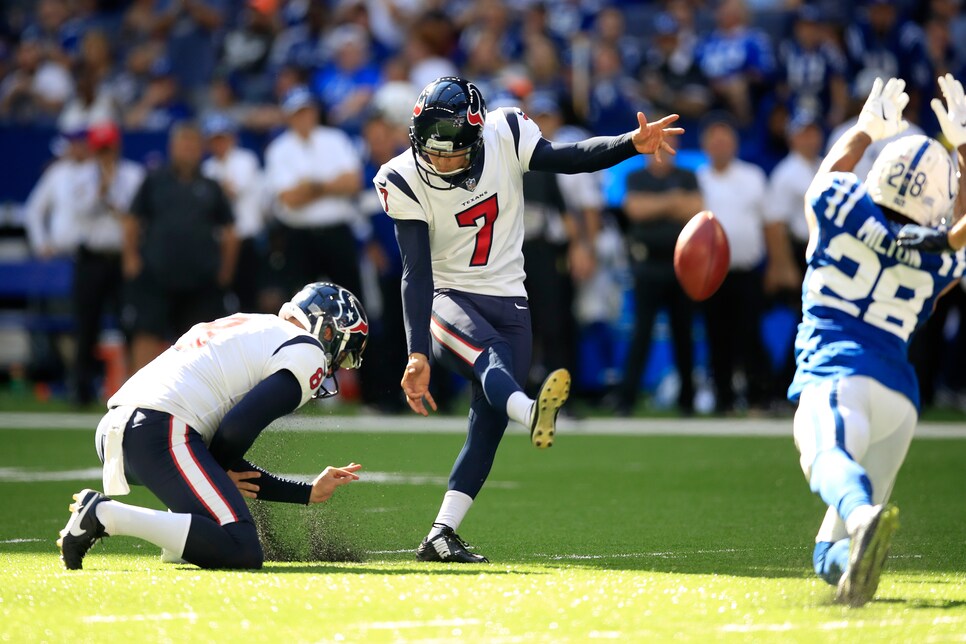 There's a few alarming trends that have caught on during the early part of this NFL season, namely, terrible roughing the passer calls, the Tennessee Titans being good and what feels like an influx of games that go to overtime. Years ago, this would be a great thing. It's free football! But the new overtime rules have somehow made ties more likely, as we've seen this year with two games ending in ties already. Just another genius move by Roger Goodell, whose tenure as NFL commissioner gets more impeccable by the day.
On Sunday, we almost witnessed two more ties happen within minutes of each other, something that would have sent social media into an absolute tizzy. Crisis was avoided when those aforementioned Titans stunned the Philadelphia Eagles with less than 20 seconds left in overtime to win 26-23 and move to 3-1. Soon after, the Houston Texans kicked a last second field goal to defeat the Indianapolis Colts, also in overtime, 37-34.
There was one major difference in the outcome of both games though. In Tennessee, the Eagles struck first with a field goal, and the Titans were able to answer on their ensuing possession with a TD. In Indianapolis, the teams traded field goals, and the Colts got the ball back with 1:50 left in overtime and a chance to win with a field goal. Andrew Luck and the offense reached their own 43-yard line with 24 seconds left, but faced a 4th and 4. No one, not the players, not the coaches and not the fans, wants to tie, but in the grand scheme of things, it will help your playoff chances. The smart move was to punt the ball away and "kiss your sister" as that really creepy old saying goes.
The hell with playoff chances, said Colts head coach Frank Reich, who sent his offense back out in their own territory to go for it. SPOILER ALERT: it didn't go well. Now the rightful second-guessing has begun. Let's see how it went on Twitter.
Have to respect it, as long as you forget about the fact he handed away the game.