Value Hunting
Sony Open DFS picks 2023: Can long-hitting Taylor Montgomery overpower Waialae?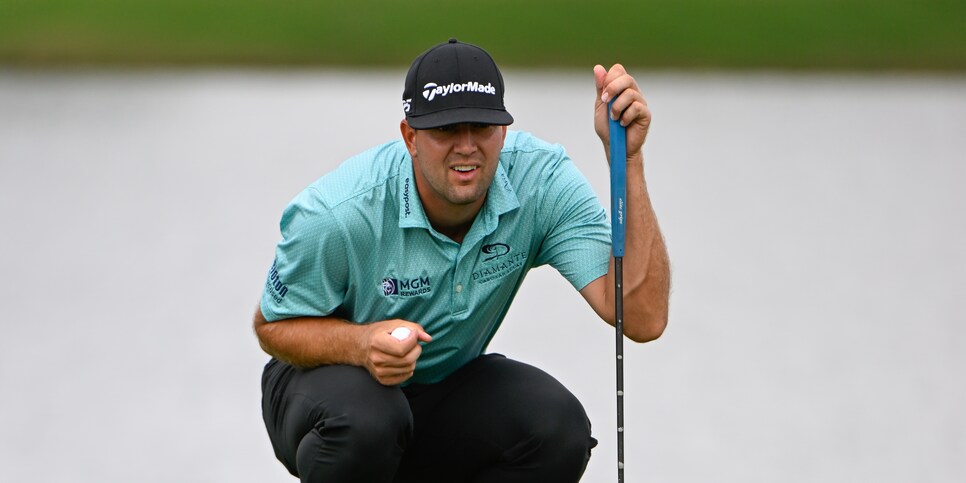 Photo By: Ken Murray/Icon Sportswire via Getty Images
The Aloha Swing heads to Oahu for the 2023 Sony Open. This is the first full-field event of the year, so there will be plenty of new names in the mix—but we'll have 19 of the players from last week's Tournament of Champions in the field.
Waialae Country Club, which has hosted this event every year since its inception in 1965, is a par 70 that measures at only 7,044 yards. Shorter hitters will definitely have a chance this week, though of course, someone who's aggressive off the tee like Justin Thomas in 2017 can gain an edge. It's also worth noting that the rough, at 3 inches deep, is the thickest it has been in recent memory, so more accurate drivers of the ball might also have a bigger advantage this year.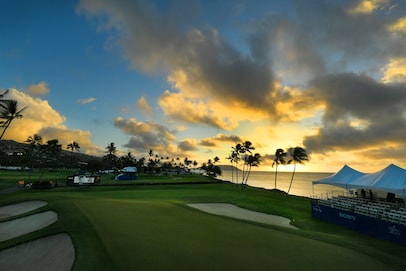 Now with The Greenbrier's Old White course out of the rotation, Waialae Country Club is the only Seth Raynor design on the PGA Tour schedule. In the 1960s, much of the front nine had to be rerouted due the construction of a nearby hotel, but many Raynor elements can still be found, particularly after Tom Doak and his Renaissance Design team's work over the past decade-plus. Though the now iconic 'W's in the trees on the 16th hole (the club's seventh) are the most recognizable feature of the course, true architectural buffs will appreciate the par-3 17th hole and its Redan green, plus the Biarritz on the fourth.
View Course
Per my RickRunGood.com stat regression model, only 10 other courses show more correlation to strokes gained/putting than Waialae Country Club. Though this is a Seth Raynor design, many things have been changed and softened over the years—these tend to be some of the easiest greens on tour.
Here are the players who have my interest—and those who certainly don't—this week at the 2023 Sony Open.
Golfers I'm Definitely Playing
Tom Kim ($10,500 DraftKings | $11,900 FanDuel)
We're reaching peak levels of "Tom Kim Mania," but it's certainly warranted. After a T-5 at Kapalua last week, he has seven top-15 finishes in his past nine starts, including two wins. He's the best approach player in the field, gaining 1.21 strokes per round over the last 36 rounds, per the RickRunGood.com golf database. On paper, this is a perfect fit for him.
Taylor Montgomery ($9,000 DraftKings | $10,900 FanDuel)
The only golfer with a better strokes gained/total mark than Kim over the past 36 rounds is Taylor Montgomery. He's gaining 1.69 strokes per round to 1.59 per round for Kim—which is head and shoulders above the rest of the field. In his seven fall starts, he earned six top-15 finishes and is in front by a large margin in the PGA Tour Rookie of the Year conversation.
Cameron Davis ($8,500 DraftKings | $10,000 FanDuel)
This is an excellent price for Davis who has kept busy this fall, playing four times on the PGA TOUR, earned a spot on the Presidents Cup and tacked on two more starts in Australia. His ability to drive the ball and get hot with the putter can be a lethal combination around Waialae. In his three previous trips, he hasn't finished worse than 31st and his best result was a T-9 in 2020.
Alex Smalley ($7,800 DraftKings | $9,500 FanDuel)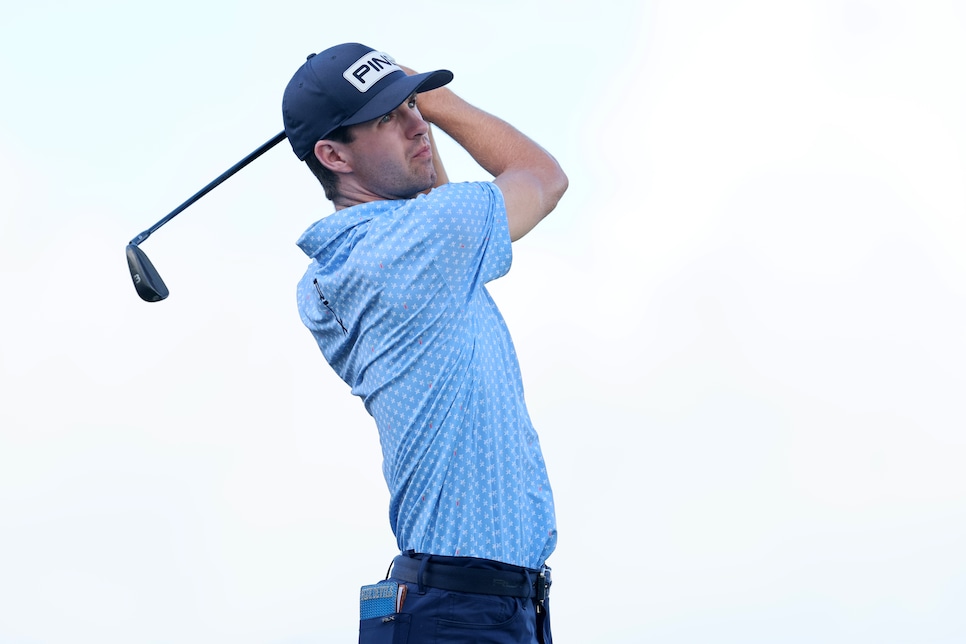 Smalley didn't want the fall schedule to end as he finished with a T-11 in Bermuda, T-4 in Houston and T-5 at the RSM Classic. Over those 12 rounds, he gained strokes to the field in 11 of them, and he has gained two-plus strokes seven times during that run. Both are near the top of the board for best stretches of anyone in this field.
David Lingmerth ($6,700 DraftKings | $8,100 FanDuel)
Lingmerth is the only golfer in this price range that can compete with Smalley's recent run of success. Over Lingmerth's past 12 rounds, he's gained at least three strokes to the field seven different times—the best mark of anyone in the field, per RickRunGood.com. I would exercise caution, however, as Lingmerth has missed five cuts in his last eight starts.
Hideki Matsuyama ($10,100 DraftKings | $11,600 FanDuel)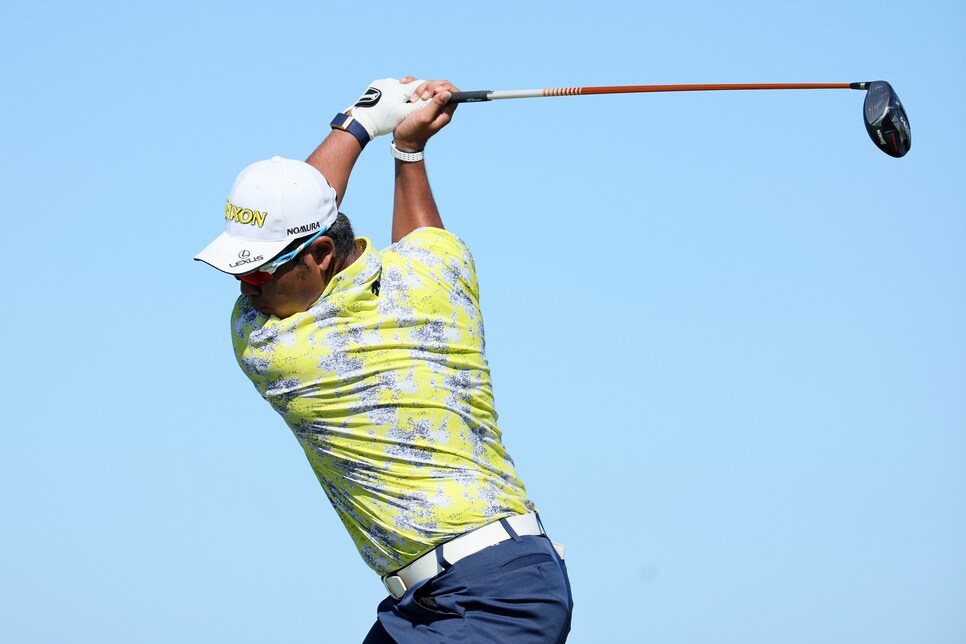 This has not been the best ball-striking stretch for Matsuyama, but on the greens, he's improved significantly. He's gained strokes putting in six straight starts, per the RickRunGood.com golf database, and I'm interested to see if he can rekindle the ball-striking at Waialae. In his past five trips, he's gained strokes off-the-tee and on approach in each start.
Billy Horschel ($9,500 DraftKings | $10,800 FanDuel)
Horschel got off to a bad start last week in Maui, shooting a 76 (3-over) on Thursday. However, he seemed to knock the rust off as the week went on, and he gained 4.6 strokes to the field over the weekend—the second-best weekend mark out of anyone in the Sony field who played last week (only Tom Hoge was better).
KH Lee ($8,700 DraftKings | $10,300 FanDuel)
Lee has put together some sneaky good results as of late. He finished T-7 last week and was solo third at the CJ Cup, both excellent fields. He was impressive during his Presidents Cup run and has legitimate top-five upside. It wouldn't be surprising to see him contend this week.
Will Gordon ($7,600 DraftKings | $9,200 FanDuel)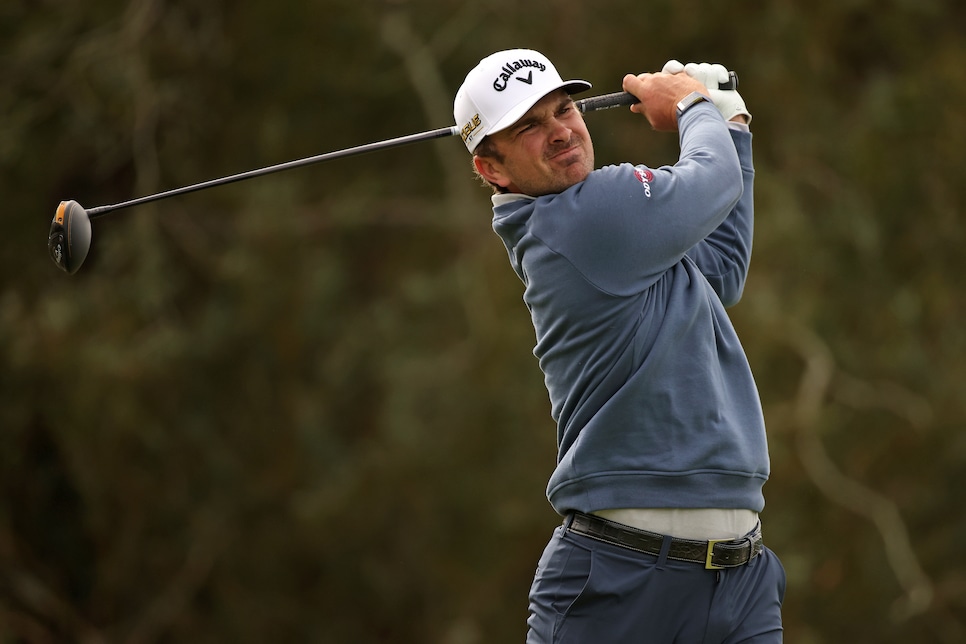 Gordon finished his 2022 year with a T-15 at the RSM Classic, the 12th-consecutive event that he gained strokes to the field! He's found his game and is driving the ball much better than his peers. He made all seven cuts in the fall and will attempt to pick up right where he left off.
Cole Hammer ($6,500 DraftKings | $7,200 FanDuel)
Hammer burst out of the gates at the RSM Classic before finishing T-5. That marked two straight top-27 finishes for the 23-year-old out of Texas. He doesn't have PGA Tour status, so he needs to make every start count and has a lot of incentive to put his foot on the pedal. Finishing inside the top 10 would get him another start without having to use a sponsor's exemption.
Brian Harman ($9,700 DraftKings | $11,500 FanDuel)
On paper, Harman should be a great fit for Waialae, but that hasn't always been the case. He finished T-4 here in 2018—but since then has gone MC-T32-T56-T48. He's struggled with approaches, losing strokes to the field in six of his past eight trips to Honolulu, so it's possible this course doesn't fit his eye.
JJ Spaun ($8,400 DraftKings | $9,900 FanDuel)
Admittedly, Spaun has been fantastic. Three straight top-15 finishes with a T-5 last week in Maui. So what's the concern? He's been dismal at Waialae! In five starts since 2017, he's made the cut just once, which resulted in a T-47. He's been an overall loser from tee-to-green and a loser with the flat-stick as well.
Kurt Kitayama ($7,700 DraftKings | $9,500 Fanduel)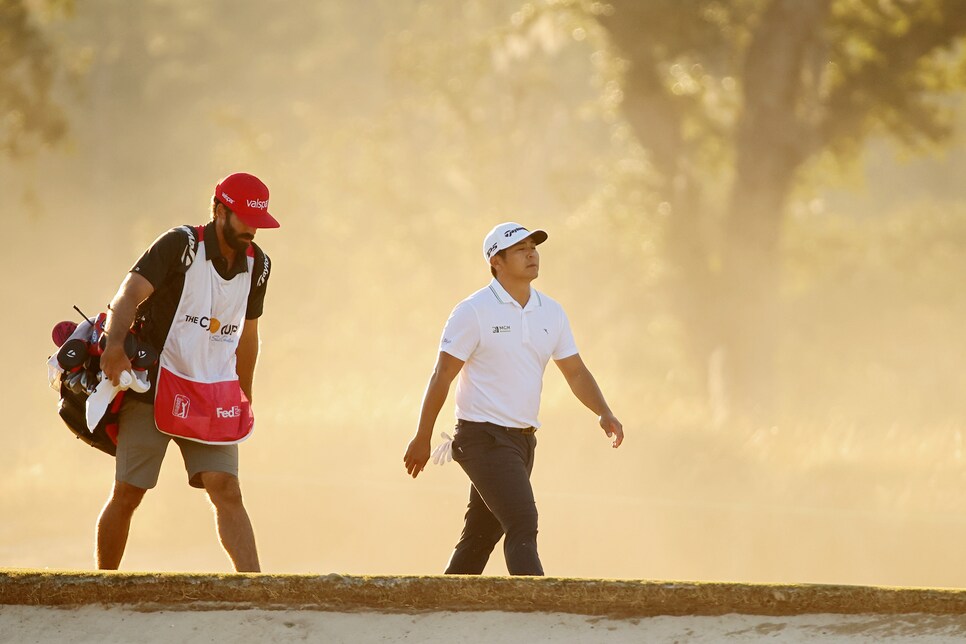 Kitayama is one of the most volatile golfers in this price range, flashing his upside with a runner-up at the CJ Cup, a T-7 at the Italian Open and another runner-up at the Scottish Open. However, in the other events dating back to the summer, there wasn't a lot to hang your hat on. He's capable of losing multiple strokes on approach and has coughed up a total of 9.38 strokes putting over his past four starts.
Webb Simpson ($7,400 DraftKings | $9,300 FanDuel)
Simpson's game is a big question mark at the moment. His last finish inside the top 50 was nine starts and seven months ago. His tee-to-green game has disintegrated and his putter has failed him. I'm hopeful for Simpson longer term, but there's not much comfort running him out there this week.
Adam Long ($6,900 DraftKings | $8,500 FanDuel)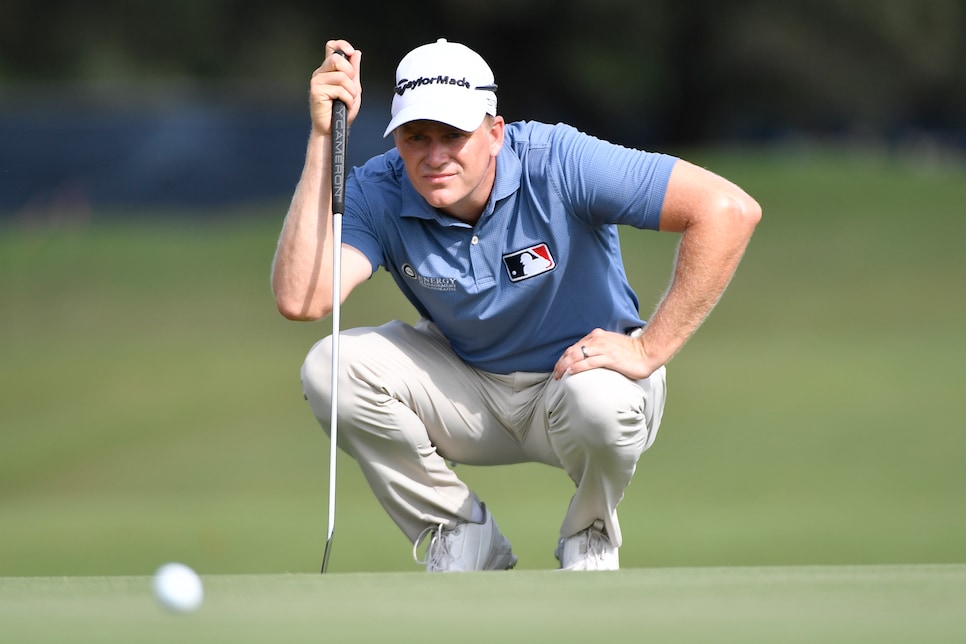 In theory, this could be a decent spot for Long, but he's failed to make the weekend in three straight starts and hasn't had a top 20 since the 3M Open in July. Combine that with a missed cut in each of his three trips to Waialae, and it's probably worth finding another flier option.