The Loop
Skip Bayless wins dumbest tweet of the year award with over-the-top defense of Lonzo Ball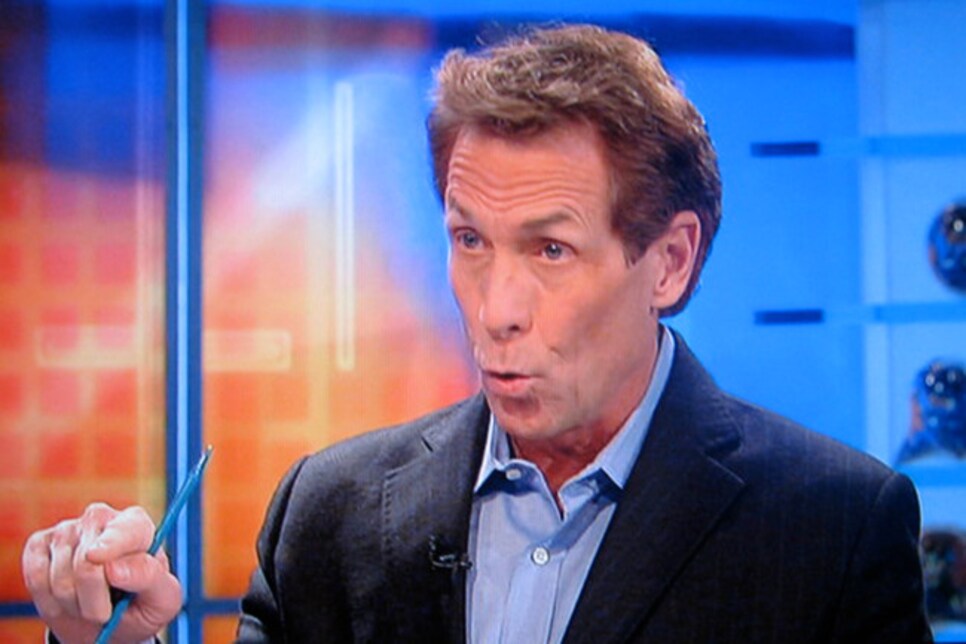 Lonzo Ball's rookie season in the NBA is off to a solid start with averages of 11.5 points, 9 assists, and 9 rebounds as the rebuilding Lakers have won two of their first four games. Ball has managed this despite having a pretty big target on his back thanks to being the No. 2 pick in June's draft -- and thanks to his dad's big mouth. As rapper Snoop Dogg so eloquently put it recently, "I think his father put him in the lion's den with some pork chop drawers on."
LaVar Ball is loud, LaVar Ball is annoying, and LaVar Ball is laughing all the way to the bank as every second of exposure means his Big Baller Brand sells more over-priced merchandise. There's no denying his words have made things more difficult for Lonzo, who turns 20 on Friday -- but there's also no denying that Fox Sports personality/blowhard Skip Bayless went way, way overboard with his defense of the younger Ball on Wednesday night.
Skip is prone to hyperbole, but c'mon.
Of course, it didn't take long for many to rip Skip's ridiculous tweet. And just about everyone who responded made the obvious connection to Jackie Robinson, the man who bravely broke baseball's color barrier with the Brooklyn Dodgers in 1947.
Let's compare the two, shall we? On one hand, Lonzo Ball has an obnoxious dad. On the other, Jackie Robinson battled intense racism, widespread segregation, and death threats on a daily basis. Hmm. Close call, Skip.