The Loop
9 golf-related purchases you should make instead of buying Lonzo Ball's $495(!) shoes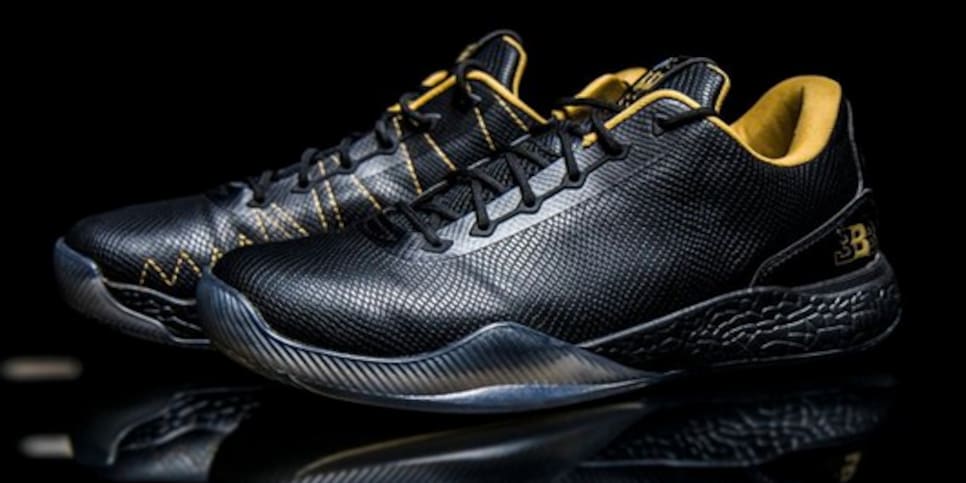 Lonzo Ball is a tremendous talent and whichever team lands the point guard at next month's NBA draft should be ecstatic. But $495 for a pair of his basketball sneakers?! Do they guarantee buyers the ability to dunk?!
On Thursday, Ball's first signature shoe -- made by his father's Big Baller Brand -- was unveiled. It's a sleek look, but the price tag has most people, including several tour pros, shaking their heads.
We fall into that category, especially when you consider what golf-related purchases you can make for the same amount of money. Here are a few (much) better ways to spend your cash.
1. A new driver. All eight drivers that got a gold medal on the 2017 Golf Digest Hot List are listed for $500 or less. Heck, you can get just about any golf club in the world for that amount of money. But what if you need a few clubs. . .
2. A new set of irons. Yes, most new sets cost more than $495, but the Tour Edge Hot Launch 2 only cost $500 -- and they received a silver medal on our hot list. A pair of shiny basketball shoes or a full set of shiny irons? The choice seems easy.
3. A round at Pebble Beach. The historic course's peak rate was raised to $525 last yaer, but you can still play Pebble from December through March for $495, the exact price of Lonzo's sneakers. Both are extravagant purchases, but only one provides views like this: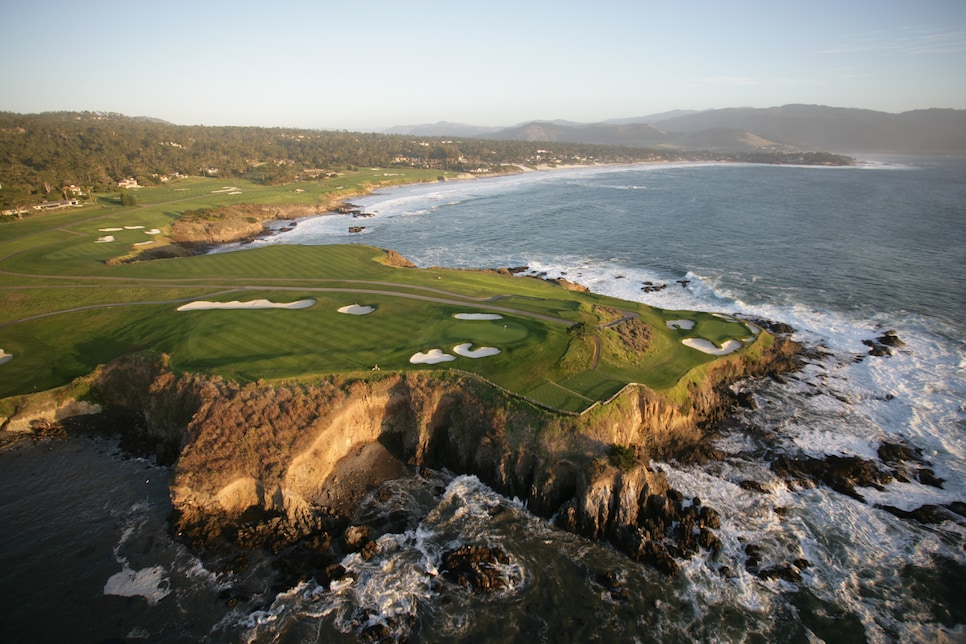 4. A year's supply of Pro V1s. You could stock up for the season by buying about 12 dozen of these. Or, of course, you could buy cheaper golf balls and put the leftover money toward something else.
5. A decade's supply of golf shoes. Even if you buy a new pair for each season -- smart for your feet and considerate of those you live with -- if you stick to a budget of $50, you'd be set for the next 10 years.
6. A lifetime supply of golf tees. On second thought, this is pretty dumb. But at least you'd eventually use these. And it's still a lot smaller than spending $495 on a pair of sneakers. Again, Lonzo Ball's new sneakers cost $495! Did we mention how ridiculous that is?
7. A series of golf lessons. With the average one-hour lesson with a PGA of America pro costing $65, this means you could take 7.6 sessions. Imagine how much your golf game could improve? We're guessing a lot more than how much your basketball game would improve by wearing Lonzo's shoes.
8. A four-pack of U.S. Open tickets. For $500, you and three friends could attend a round at this year's U.S. Open at Erin Hills. Or, you could just buy yourself a ticket for all four rounds. That's not being selfish; you're helping golfers by providing support. Being selfish is spending $495 on a pair of sneakers.
9. A trip to Bandon Dunes. OK, so you couldn't pay for an entire trip to this golf mecca, but you could buy a round-trip ticket to get out to the Oregon resort.
We could go on and on, but you get the point. You can do a lot of golf-related stuff for $495. Of course, Lavar Ball would rather you line his pockets.
Maybe we aren't a BIG BALLER, LaVar. Or maybe we're just using some common sense.